Ticket fraud: how to avoid falling for fake ticket scams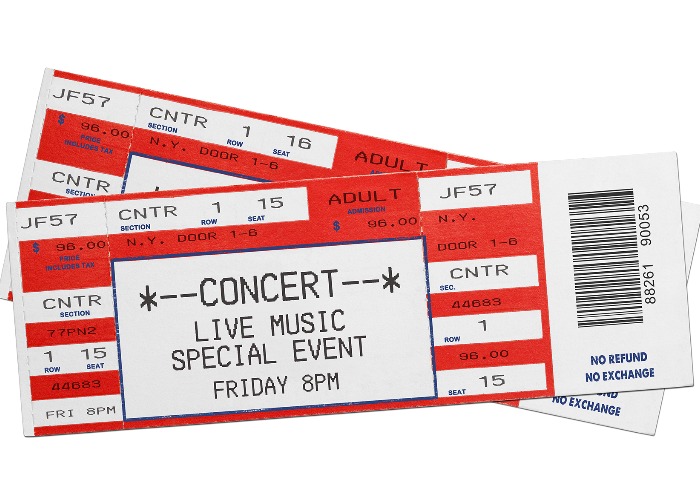 Looking to buy tickets for a popular music concert or big sporting event? We explain how to stay safe and avoid falling victim to ticket scammers.
The fake ticket problem
Whenever a big event is on the horizon, whether it's a popular gig or a sporting event, you can guarantee scammers will be rubbing their hands with glee at the potential to make a few quid.
Thousands of people were victims of ticket fraud between April 2017 and 31 March 2018, with total losses hitting over £3m according to Action Fraud.
Victims lost on average a staggering £568 over this period, but the extent of fake ticket scams could be worse than expected as this is based on reported figures only.
With festival season underway, we're reminding people to take extra care when buying tickets online. Spot the signs of ticket fraud: https://t.co/BOy9HK9Dpb pic.twitter.com/urkFoaW2ng

— Action Fraud (@actionfrauduk) July 9, 2019
How ticket scams work
Scammers will set up fake websites offering you the chance to buy tickets to a popular event, generally one that is already sold out or where tickets haven't officially yet gone on sale.
You hand over the cash for the tickets, but they don't turn up.
Or it may be that you are sent tickets, which are actually fake, so you only realise you have been duped when you try to get in.
So how do you protect yourself?
Offering the impossible
If the site is promising tickets to a gig or sporting event which you know is already sold out, then you know it's a scam.
The fraudsters prey on your desperation, relying on you convincing yourself that everything is legit when it clearly isn't.
Don't buy from unauthorised sources
Check with the event organiser for official ticket distribution lists, so you know who you can trust.
If the vendor is a member of the Society of Ticket Agents and Retailers (STAR), you're buying from a firm that has signed up to strict governing standards.
Customers can get help from STAR for outstanding complaints.
Make sure you check where the ticket retailer's office is and whether they have a proper landline and address in this country, rather than simply a PO box.
Don't go with unauthorised sources or buy from strangers you meet on social networks.
Check the ticket details
Don't purchase tickets if they don't include the block, row and seat details. Without those, you won't know if the tickets exist or not.
Look for the padlock
Only make a purchase from a site that is encrypted for payment. That means you need to look out for the closed padlock in the website address bar.
Make sure the URL also begins with 'https' – the 's' stands for secure.
Pay by credit card
If you are making a purchase of over £100 (and up to £30,000), always pay by credit card as you get extra rights.
It means the credit card provider is jointly liable for delivering on the purchase, so if it turns out to be a scam, you should get your money back.
You should never transfer money directly into an individual's bank account, warns Action Fraud, as the money may not be recoverable.
If you're a victim of ticket fraud, you can report it to Action Fraud or call 0300 123 2040.
Keep safe! More scam alerts from loveMONEY:
Don't fall for this supermarket voucher scam
Cold call investment scams: how to stay safe
Be the first to comment
Do you want to comment on this article? You need to be signed in for this feature