Sell my used van online: Motorway, WeBuyAnyVan, Auto Trader, eBay, Gumtree and more compared
Looking to sell your old van? There's no shortage of options, but how do you go about getting the best price for the least effort?
I want to sell my van!
If you're looking to sell your van quickly and easily, then you have no shortage of options.
The days of relying on sticking a 'for sale' sign in the window are long gone ‒ you have a whole host of different routes you can explore online.
But working out which is going to be best for you is not always going to be easy.
How do you go about getting the absolute best price? And are there ways to simply sell the motor quickly, even if it means you don't get the highest valuation possible?

Getting the best price for your van
Irrespective of the method you choose, there are certain factors that will have a big bearing on the price you get from a buyer.
The age of the van for example will play a role ‒ newer vans are likely to be in better condition, and therefore fetch a higher price compared to older ones, though of course, this will vary by make and model.
Indeed, the make and model of the van will have a big impact on how much it sells for, as some names are more in demand from buyers than others, whether that's because of the look, the performance of the van or simply the reputation of a specific brand.
The mileage is also key. The more miles under a van's belt, the greater the wear and tear is likely to be. So, vans with lower mileages are likely to fetch a higher price.
There's not a lot you can do about any of these factors of course, but there are certain elements that you can influence, which will boost the price you get when you sell.
For example, the condition of the van is crucial. The better shape it's in, the more a buyer is likely willing to pay for it, whether you're selling directly to another driver or to a dealership.
It's vital that you ensure that the van has a full service history, and that any obvious blemishes have been taken care of as this will boost the chances of fetching a good price.
This can even be something as simple as making sure it has been properly cleaned, and there aren't lots of personal items on full view, should any prospective buyers come to see it.
If you're going to be relying on photos of your van for the sale, then taking the time to get those photos right is also important.
After all, those photos will be key in presenting your vehicle in the best possible light, so it's sensible to ensure that they really reflect the quality of your van.
There's no point selling a van that's in excellent condition, with low mileage, only to undermine your chances of getting a good price because the photos you use are out of focus or don't present the van properly.
So, what are your options when it comes to selling your van online? There are plenty of different sites that promise to help you do so, but the service on offer can vary significantly.
Selling your van with Motorway
The process for selling your van online with Motorway is very straightforward. The first stage is to get a valuation, which starts by entering your registration plate on the website.
You'll then be guided on how to create a profile for your motor and get an immediate valuation. That's based on live pricing data that Motorway has access to, so it can get an accurate idea of what the van is worth.
That profile is then sent out to the dealers it works with.
Motorway connects sellers with verified car dealers and says that it works with 5,000 dealers, so there are plenty of potential buyers for you to connect with.
There is then a daily online sale, with dealers invited to make their best offers. The top offer is presented to you, and then it's up to you whether to go ahead. If you do proceed, the dealer will come and pick it up from you.
The reason it's such a straightforward option is that there is very little work involved for you ‒ you simply have to share the details of your van with the firm, and can then sit back and wait for the best offer to come in.
Payment is fast and there's no fee to worry about. Instead, the dealers pay Motorway a commission when they buy your van.
Selling your van with Webuyanyvan.com
As the name suggests, Webuyanyvan.com is owned by Webuyanycar.com, one of the big car buying websites in the UK.
If you want to sell your van, you need to share some details, such as the registration number, mileage, and the number of previous owners, at which point you'll get a valuation.
Bear in mind that this valuation is based on many assumptions, like having at least six months left on the MOT, on the van having no major mechanical faults, and having two sets of keys.
The data you provide is combined with the firm's own data on the state of the used van market, which helps to determine a valuation for your vehicle.
If you're happy with the valuation, then you can make an appointment at one of Webuyanyvan.com's branches, at which point the van will undergo a more thorough inspection.
So long as everything is as it should be, you can then go through with the sale.
When you sell your van, the money will be paid into your account within four days, though you can pay a £24.95 fee to have it paid the same day.
There will also be transaction fees ‒ there's nothing to pay on sales of less than £100, but for those valued between £100 and £5,000 you'll pay £49.99, while for those above £5,000 you will have to pay £74.99.
If you're interested in using Webuyanyvan.com to sell your used van, check out our review.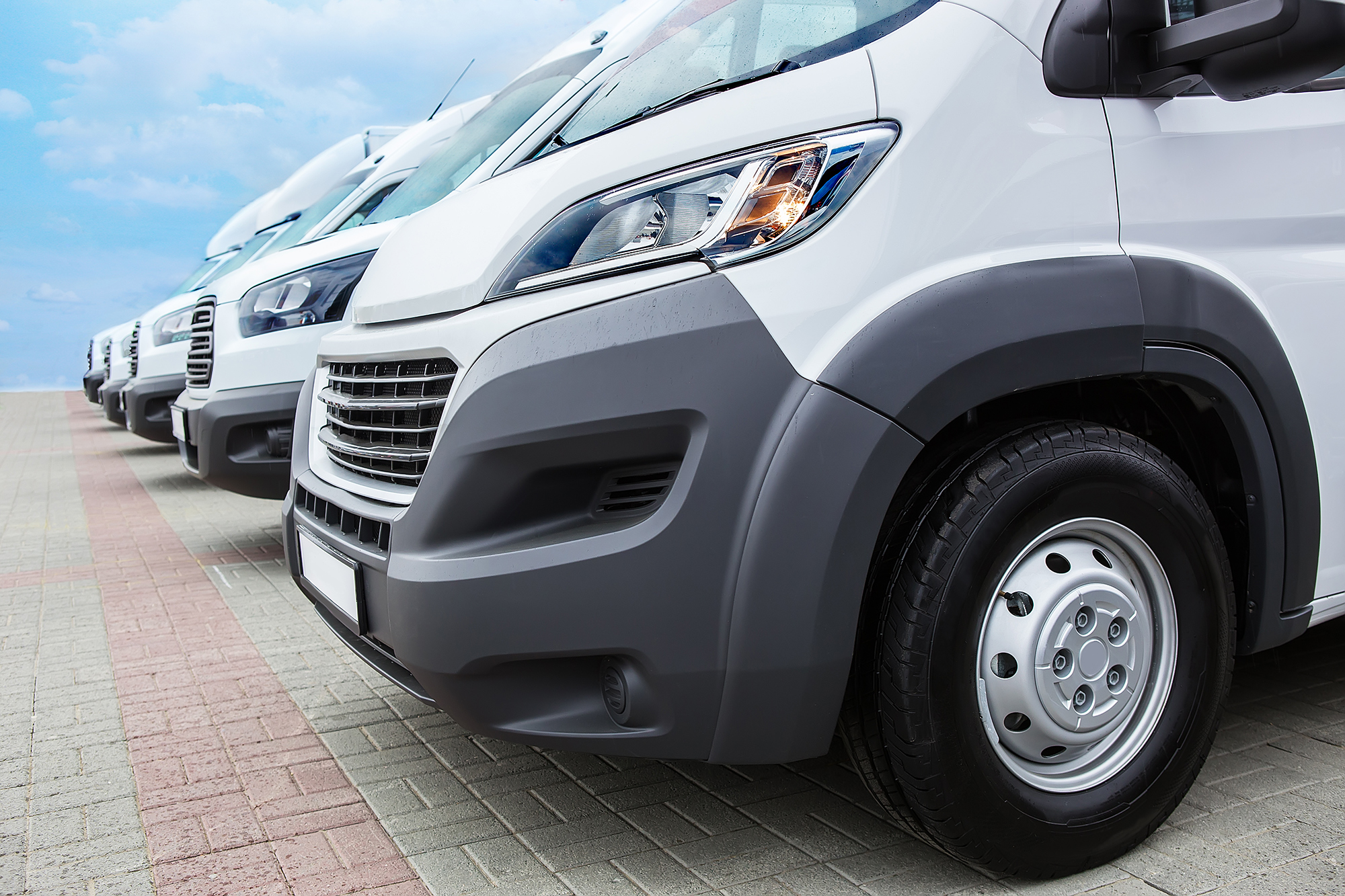 Selling your van with WeWantAnyVan
WeWantAnyVan is another sister firm to a car buying business, which in this case is WeWantAnyCar.
Again, you have to do an online valuation ‒ you enter a few details about the vehicle, like its registration plate and mileage, and you will be provided with an initial quote.
If you're happy with the quote, you'll be contacted by the customer service team to arrange an appointment, where one of the firm's van buyers will come to you and inspect the vehicle to check over its condition and take it for a short test drive.
At this point, you'll be provided with a final price, and if you're happy the purchaser won't leave until the money has arrived in your account. If you aren't happy, then there's no charge and you can simply try your luck elsewhere.
As the name of the business suggests, it reckons it can buy any van, irrespective of make, model or even condition. You can read our more detailed review of WeWantAnyVan here.
Need to borrow to pay for your next vehicle? Check your finance options with CarFinance247
Selling your van with Auto Trader
Auto Trader is more of an old-school option really, having started life as a magazine. Back then you would take out a listing in an issue to sell your old vehicle, and the process is much the same today, albeit it's all handled online.
You have to put together an advert for your van, which is then shared with the 1.6 million people that Auto Trader reckons use the site.
The cost of putting together that listing comes down to the package you go for. The basic listing runs for two weeks and includes the ability to have 20 photos of your van, costing £9.95.
There's then a standard package, which costs £14.95 and runs for three weeks. As well as the photos, your listing is promoted in searches, which improves the chances of a possible buyer seeing it.
Finally, there's a premium listing that runs for six weeks and costs £19.95. It comes with all of the above, plus the ability to show your van off in a YouTube video.
It then all comes down to a potential buyer seeing the listing and getting in touch.
While there is the potential to get a higher price, since you're selling directly to another driver rather than a dealer who will want to sell the van for a profit, the downside is that there is no guarantee of even finding a buyer.
What's more, the negotiation process and sorting out viewings can potentially take a while.
Auto Trader isn't your only option if you want to go down the listing route and play a hands-on role in the sale of your van. Other sites that are worth taking a look at include Motors.co.uk and Exchange & Mart.

Selling your van with JamJar
JamJar describes itself as a vehicle selling comparison site, enabling you to receive valuations for your motor from hundreds of online buyers.
Essentially, it's a way to shop around between different car buying sites through a single service, though pointedly JamJar says it doesn't work with WeBuyAnyCar as "we feel they do not offer the same customer philosophy as we do".
You need to enter your registration plate and some information about the vehicle, and you'll be presented with prices from a host of different buyers.
You can then add further information and photographs to get a more accurate ‒ and hopefully higher ‒ price from potential buyers. The site emphasises that the more info you share, the more accurate the offer will be.
Van owners are then presented with a range of different prices from potential buyers, as well as details about the offer itself. So, for example, some offers will be valid for five days, while others might be valid for a week, or some offers will include home collection while others will rely on you heading to a branch.
Crucially there may also be a difference in the admin fees charged for going through with a sale with different buyers. There are no fees to actually pay to JamJar itself.
Selling your van on eBay
eBay is the world's biggest and best-known auction site, but it's not just used for flogging unwanted Christmas presents ‒ it can also be an option for selling a used vehicle.
Just as you might put together a listing for some old clothes you want to get rid of, you do the same for your van.
The idea here is to detail the model you're selling and vital details a buyer might want to know, like its age, mileage, and service history.
It may be worth having a look at other listings for vans on eBay, so that you can see what helps the best listings stand out and what mistakes to avoid. You will also get an idea of feasible asking prices for similar motors.
There is no shortage of fees to consider, however, when selling a vehicle on eBay. What's more, the fees vary based on whether you're looking to sell through a classified ad, an auction, or for a fixed price.
For example, just for putting up a listing, you'll pay £14.99 for a fixed price or auction sale, or £19.99 for a classified ad. There are then optional listing upgrades, like adding a gallery, captions, reserve prices, and the like which may come with further costs.
Finally, there's a 'final value fee' for auction and fixed price sales, which stands at 1% of the final transaction price, capped at a maximum of £45, with a minimum fee of £25.
Being successful in selling on eBay comes down to the same fundamentals really, whether you're selling a van or a vest. We've put together a comprehensive guide to selling successfully on eBay.
It's also a good idea to remember that eBay isn't the only auction site around ‒ you might be better off trying a rival site.
With any auction site listing, there is the possibility that despite putting in the effort and building a great listing, you don't actually find a buyer. As a result, you might end up having to list the van several times before you finally shift it.
Need to borrow to pay for your next vehicle? Check your finance options with CarFinance247
Selling your van on Gumtree
When it comes to listing sites, there aren't many bigger than Gumtree, and it can be a budget-friendly way to sell your van.
The site offers a car price index, which breaks down the most popular car models being listed on the site at any one time, as well as the average asking price.
And thankfully it includes some of the best-selling van models too, making it well worth a look when working out what you want to list your asking price at.
Posting a listing on Gumtree is free, though you can 'promote' it so that more people see it. But be aware that the cost of doing so can vary based on the type of promotion you go for.
From this point, it's up to potential buyers to get in touch and negotiate a price. You can then work together to arrange how to be paid for the van.
*This article contains affiliate links, which means we may receive a commission on any sales of products or services we write about. This article was written completely independently.
Be the first to comment
Do you want to comment on this article? You need to be signed in for this feature