There has been a surge in pet scams during the coronavirus lockdown as the demand for furry companions has increased significantly.
Action Fraud has warned that 669 people have lost £282,686 in March and April from pet scams, mainly after paying deposits for animals advertised on social media and online selling platforms.
In April, Action Fraud received 524 reports of the below pet scam, more than three times the amount received in March.
⚠️Criminals are continuing to take advantage of the coronavirus pandemic to commit fraud, as animal lovers looking for pets in lockdown defrauded of nearly £300,000 in two months: https://t.co/TtaTmCCgrx #Coronavirusfrauds pic.twitter.com/GaLzKlhnoH

— Action Fraud (@actionfrauduk) May 5, 2020
How this pet scam works
Scammers advertise animals they don't actually own but ask for a deposit from a buyer to secure their purchase, then demand money for insurance, vaccinations and even for delivery of the pet.
It's recommended that you see any animal in person before you buy, but these scammers are using the lockdown to justify why a buyer can't pick them up themselves.
"During these unprecedented times, it may seem quite plausible that you should have to pay a deposit for a pet and that you wouldn't be able to see the animal in real life first," said Pauline Smith, head of Action Fraud.
"However, we would encourage you to think carefully before you transfer any money – do you know and trust this person?"
Pet insurance: types of cover and what to consider when insuring your pet
Tips on buying a pet
While this pet scam is not limited to those buying kittens and puppies, we will focus on what you can do if you're specifically looking for either as they are the most common.
According to Dogs Trust, there isn't a centralised database you can use to tell if a pet seller is legitimate, but this is something they have been actively encouraging.
If you want to buy a puppy, Dogs Trust says you should avoid pet shops and third parties as you can't see the breeding environment.
Instead, it recommends using the Kennel Club's 'Find a Puppy' service, which provides contact details for all breeders that have Kennel Club Registered pedigree puppies for sale. These sellers should have a KCAB logo next to their name.
Essentially, this means the breeder has been subject to extensive checks.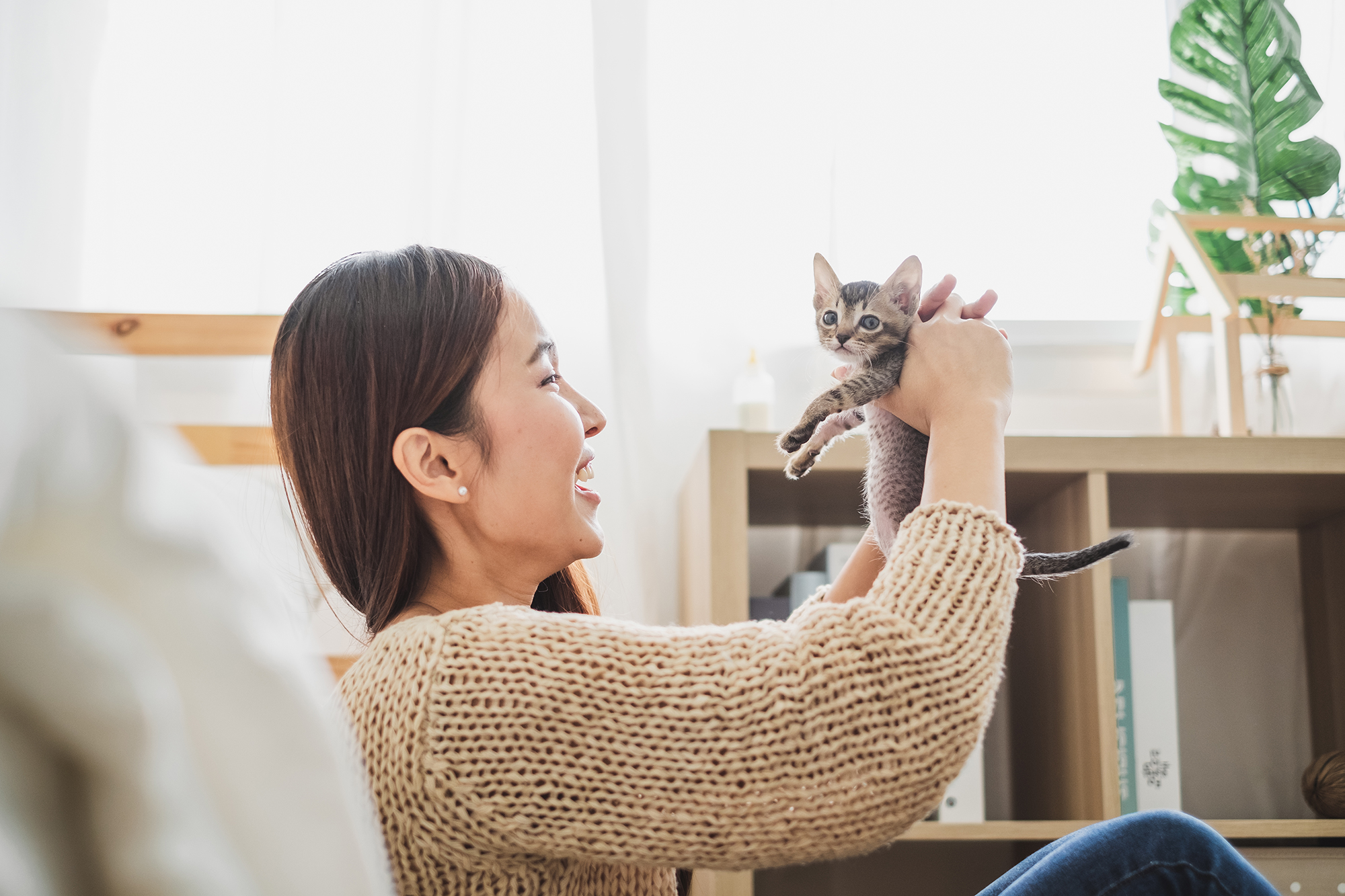 If you see an ad from an 'assured' breeder, you should check that they are a Kennel Club Assured Breeder.
Before you consider buying a puppy, check out The Puppy Contract, which includes everything you need to know and offers a 'legally binding contract of sale' between yourself and the breeder.
There are other common scams to watch out for when buying a puppy, which you can find here.
If you're looking for a kitten, the Pet Advertising Advisory Group (PAAG) advises avoiding pet shops and garden centres.
There's also The Kitten Checklist to take you through everything you need to know before buying and a list of other scams to watch out for.
Of course, you could consider adopting a pet from the likes of the RSPCA instead – or wait until after lockdown is lifted, which is what The Chartered Trading Standards Institute (CTSI) suggests.
Coronavirus scams: fake 'Tesco' vouchers, dodgy tax refund emails and more
Do your research
Action Fraud suggests doing your research by looking at reviews of the site or person that you are planning to buy a pet from. You can also ask trusted friends or family for advice if you're unsure.
While you may not be able to see the animal in person, you should ask for a video call – if the seller declines, ask them why. If you're unsure about whether they're legitimate, it's probably best to not pay for the pet.
But if you do decide to buy the pet, using a credit card or a payment service like PayPal could offer some protection if you're defrauded, while a bank transfer won't.