Coronavirus: business owners share their experience applying for Government grant
Eligible small businesses can get a grant worth up to £10,000 from the UK Government to prevent them from folding during the COVID-19 pandemic. But getting hold of these funds quickly is seemingly a postcode lottery.
In March, Chancellor Rishi Sunak announced the Treasury would increase grants to small businesses eligible for rate relief from £3,000 to £10,000.
Sunak vowed to do "whatever it takes to protect our people and businesses from the effects of this global economic emergency brought on by the coronavirus pandemic."
The grants, to be administered via district and borough councils in England, were a welcome relief for hundreds of thousands of companies facing bankruptcy or unable to pay suppliers and landlords.
But the speed at which these grants have been paid has varied enormously, with some companies receiving funds within 48 hours of applying, while others have still heard nothing from their local council.
We talked to three people about their experiences of applying for a grant from the Government during these difficult times.
What Coronavirus means for your money: sick pay, travel insurance, mortgages and more
'I expected the process to take longer'
Rebecca Udall, who runs an online homewares business, is one of the fortunate firms, as she received her grant on 7 April from Ryedale District Council in Yorkshire.
"I received an email from the council within a few days of the Government announcement, which outlined the process and had a link to the council COVID-19 business support page," said Udall.
A week later, she received a more detailed email asking her to complete a data capture form on the council website.
"It took about 20 minutes to find the form as it was quite hidden on their website, but it was straightforward to fill in."
Five days after completing the form, the £10,000 grant was in her business account.
"I have been able to continue working but the pandemic has had an impact on sales, and I can't restock a lot of items because I use Italian suppliers," commented Udall.
"I will use the grant to mitigate the loss of sales particularly since I had a three-week pop-up in London in June, which is now cancelled."
Udall, who receives rural rate relief, said she expected the funding to take much longer to come through, particularly since she has been unable to get in touch with her bank to apply for a business interruption loan.
"I have never dealt with the council before this and it has been really good. I didn't think I would get the money so quickly," she added.
Get free mental health support: Public Health England, Mind, Samaritans and more
'We're having cashflow difficulties'
Sandra and Paul Corcoran, who run Pennine Cycles, have not been so lucky, despite Bradford Council being quick to initially contact them.
"We received a letter dated 20 March on 25 March requesting bank details, which was great," commented Mrs Corcoran.
"We emailed them straight away, but we have still not received anything.
"I appreciate they will have to set up a new system and will have staff off sick, but they did say they wanted to get it out to businesses as quickly as possible."
Their bicycle equipment and repair shop is still open as it is classed an essential service, but they have seen a significant drop in custom.
"It is not business as normal as people can't come in and browse and we only have one person in at a time," said Mrs Corcoran.
"But we still have rent to pay, and some suppliers are asking for us to pay upfront, so we are having cashflow difficulties.
"This business has been here for 73 years and we were just starting to pick up again after the last recession and then this happened."
Prior to the grant announcement, Mrs Corcoran said they were seriously considering closing the business for good.
"When the grant does come, it will be very well received, it is a brilliant initiative," she added.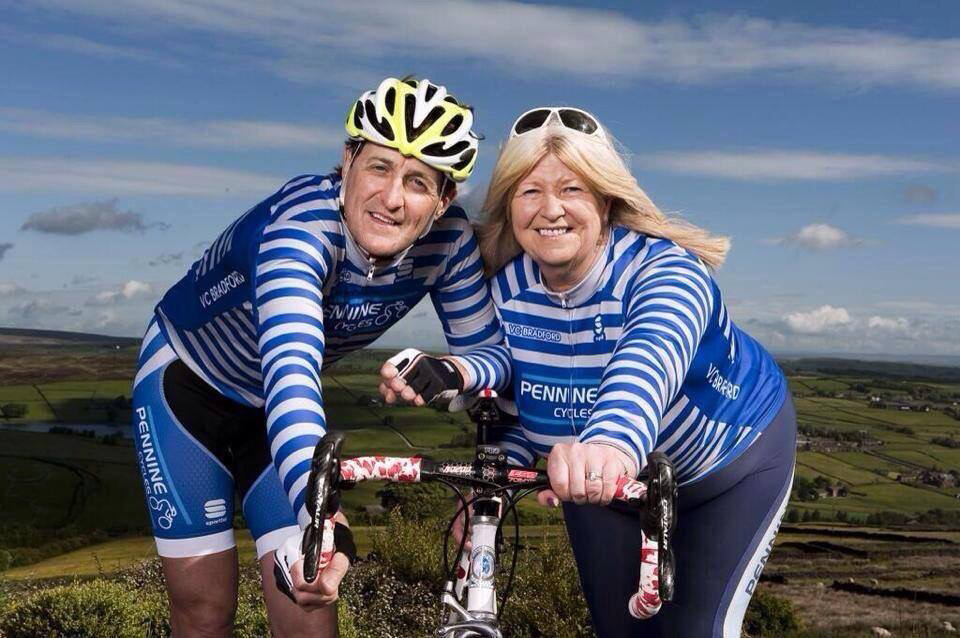 How did Bradford Council respond?
A spokesperson for Bradford Council said: "We understand this is a distressing time for everyone including businesspeople and the council is working very hard to process and pay a range of grants as quickly as we can.
"The scale and impact of coronavirus has been significant and demand for these grants has been extremely high.

"On 1 April, when the money was released by the Government, we paid out over £20 million and to date have transferred over £44 million in business grants.
"We ask that businesses please be patient and only contact the business rates team if they haven't provided us with the necessary information or if payments haven't been received by the end of this month."
UK lockdown: how three people moved their business online
'It just seems so hit and miss'
Carol Shaw, who runs Debt Relief Solutions, went on the Birmingham City Council website as soon as she heard about the £10,000 grant.
"It said 'don't contact us, if you are eligible, we will contact you.' So, I thought I did not need to do anything," said Shaw.
But a couple of weeks later, she had not heard anything and was starting to worry because colleagues in other parts of the country had already received their funds.
"A local business then told me that I had to apply for the grant on the website and I realised I needed to be more proactive," commented Shaw.
"The form was not in an easy place to find on the website.
"But I filled it in on 8 April and I have not heard a sausage since. We are desperate to get this money."
Mrs Shaw said although people will need debt support in the future, her income has come to a standstill and she has had to take a mortgage holiday.
"We can probably keep going for another month or two, but I need the grant to help with the rent and running costs like licences and insurances," said Shaw.
"It just seems to be so hit and miss depending on where you live in the country."
Birmingham City Council were contacted for comment but did not respond.
Why grants may be delayed
The Local Government Association (LGA) said councils had been setting up dedicated teams and redeploying staff to quickly process applications.
In some parts of the country, this has worked well with more than 80% of eligible businesses in Telford and Wrekin receiving grants of over £14 million to date.
In Cornwall, 10,000 businesses were paid £116 million within two days of Cornwall Council receiving Government funding.
For some councils, setting up dedicated teams may be taking longer, so people may be waiting longer to hear back about their grant application.
Each council also uses a different process for applications with some sending letters to businesses, which may not have access to their post and others using their website to give out information.
Not only does this mean some people may not have the necessary information, but they also may be confused over how to apply.
Richard Watts, chair of the LGA's Resources Board, said: "Government grants are a vital lifeline to businesses struggling at this time and worried about the future.
"Councils are working fast to ensure businesses eligible for this money are receiving it quickly as possible."
Shopping restrictions: new rules at Asda, Sainsbury's, Tesco & more explained
Be the first to comment
Do you want to comment on this article? You need to be signed in for this feature