UK cities with the fastest mobile internet speeds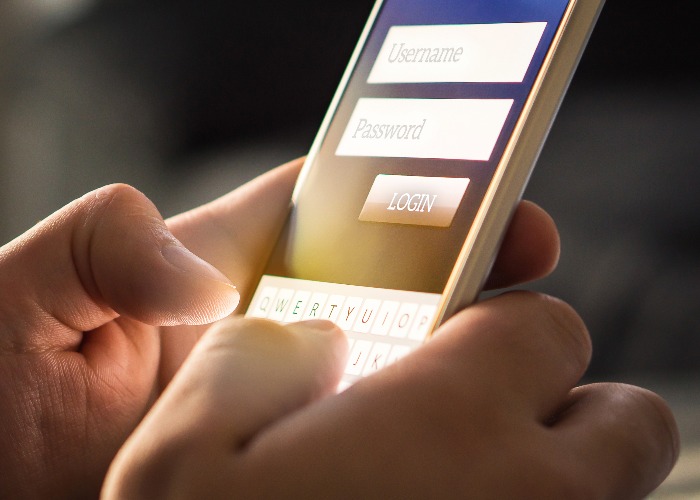 Birmingham ranks top overall while Newcastle lags behind, but the research highlights the importance of being on the right network where you live.
Location isn't just a big factor when it comes to selling a home. It's also enormously significant when it comes to the performance of our mobile phones.
Twice a year the analysts at RootMetrics conduct big testing of the four major networks, looking at things like how they perform for reliability, text performance and calls.
But they also delve into speed, an issue that's becoming ever more important for people who want to remain just as connected when on the move on their mobile as when they are sat at a desk.
It's now crunched the data to establish precisely which areas boast the speediest mobile connections, and which are being left in the dust.
Switch to a cheaper broadband deal today: compare prices with Broadband Genie
The speedy cities
Here is how the top five measure up, and the typical speeds on offer.
| | |
| --- | --- |
| City | Aggregate median download speed (Mbps) |
| Birmingham | 28.9 |
| Liverpool | 28.8 |
| Manchester | 26.7 |
| Glasgow | 26.7 |
| Coventry | 25.2 |
To calculate those scores, RootMetric brought together the median speeds registered for EE, O2, Three and Vodafone.
And while that means a single score, it's worth noting that the performance of individual networks makes a big difference.
In Birmingham for example, RootMetric pointed out that EE's median download speed of 51.6 mbps was the fastest speed in any city in the second half of the year, while Vodafone clocked up an impressive 38.4 mbps.
Contrast that with the median speeds of 10.4 mbps and 15.1 mbps from O2 and Three respectively, and it's clear that just because you happen to live in the city with the fastest speeds, you may not be a beneficiary.
For example, let's say you are looking to download a 600MB video from Netflix. With EE it would likely take you less than two minutes in Birmingham, but with O2 or Three you are looking at up to eight minutes.
This pattern was repeated in Liverpool and Manchester, which also make up the top three, with EE and Vodafone setting the bar and O2 and Three trailing some distance behind.
Biggest isn't best
It's also worth noting that just being a large city doesn't mean you get the best speeds, with Coventry taking fifth spot despite only being the 14th largest of the 16 cities included in the study.
Meanwhile, London ended up in the middle of the pack, with aggregate median speeds of 24.1 mbps.
It's by far the largest city in the UK, and it was largely boosted by EE's monster speeds of 45.6 mbps.
There wasn't much between O2 and Vodafone (17.6 and 21.3 mbps respectively), but Three's typical speeds of just 11.7 mbps are not exactly up to scratch.
The slowest cities
So which cities are lumbered with the least impressive speeds? Here's the bottom five according to the RootMetric study.
| | |
| --- | --- |
| City | Aggregate median download speed (Mbps) |
| Cardiff | 21.7 |
| Belfast | 21.6 |
| Leeds & Bradford | 20.7 |
| Sheffield | 20.7 |
| Newcastle | 20.1 |
RootMetric argues that Leeds and Bradford's score doesn't tell the entire story.
In Leeds, all four operators scored between 15.2 and 36.2 mbps, which it classed as "generally good speeds", meaning it's the performance in Bradford that caused issues with the overall score.
Nonetheless, it's notable that the worst scores here come from cities found in the North, Wales and Northern Ireland, areas which have all too often been ignored when it comes to spending money on our connections infrastructure.
What's more, it's clear that while location is a big factor in how long it will take you to download or stream something on your mobile, it's ultimately all going to come down to your network choice.
This highlights the importance of checking the quality of coverage in your area before choosing any new mobile deal. After all, there's no point bagging a great new deal if you're constantly struggling to get signal.
You can check signal strength both indoors and outdoors by using Ofgem's coverage app, which is available on both Apple and Android.
Not just interested in price? Read up on the UK's best and worst mobile phone providers.
5G is just around the corner
All of this testing was conducted on 4G LTE connections, but the truth is that technology will gradually be phased out.
In its place will be 5G, which is already being rolled out in certain areas by certain networks, with initial testing showing extraordinary improvements in the speeds on offer.
For example, RootMetric has registered scores on 149.2 mbps and 97.7 mbps in the capital by EE and Vodafone respectively, which it rightly describes as "blazing fast".
Of course, it will take time for this technology to really become mainstream, but even for the cities at the bottom of the table it's clear that within just a couple of years we may all be used to even greater data speeds when using our mobiles.
Switch to a cheaper broadband deal today: compare prices with Broadband Genie
*This article contains affiliate links, which means we may receive a commission on any sales of products or services we write about. It was written completely independently.
Be the first to comment
Do you want to comment on this article? You need to be signed in for this feature