Energy inequality: poorer households pay more for their gas and electricity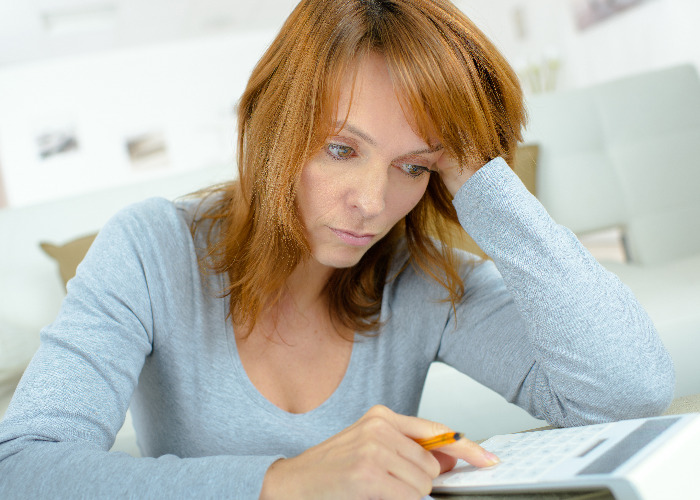 Relying on the energy price cap won't do enough to help those struggling to get by.
A new study by price comparison site Compare the Market has revealed that lower income households spend on average £60 a year more on their energy bills than households enjoying a greater income.
It found that in the 10% most deprived areas of the nation, households are paying an average of £1,123.
When you compare that to the 10% most affluent areas, the bill drops to £1,063 per year on average.
It's a similar story when you focus on incomes.
For households with an income below £25,000, the residents are paying an average of £1,105 for their energy, £24 more than households with an income of above £45,000.
So, why are poorer people being punished – and what can be done?
Compare energy deals at the loveMONEY comparison centre
What's behind energy inequality?
There are a couple of big factors behind this problem.
The first is our old friend, the standard variable tariff. This is the tariff you're shunted onto at the end of a promotional fixed or variable deal – and these are the worst tariffs around.
These tariffs are subject to the energy price cap, so at the moment most people on them are paying an average of £1,179 a year for their energy.
While these customers have the good news of a cut in that price cap coming up, it's only down to £1,162, so they shouldn't get too excited.
And this is important because poorer households are far more likely to be on one of these ropey old tariffs.
Moving to a new deal will make an enormous difference to their bill. The cheapest fixed deals at the moment cost a massive £300 a year less for typical energy users compared to these dreadful standard tariffs.
Best and worst energy firms revealed: how to switch if you're unhappy

The other issue here is that a significant number of poorer households are on prepayment energy meters.
This is where you pay in advance for your gas and electricity, putting credit on a token, card or key, with the balance falling as the energy is used.
Prepayment meters are not only a pain to manage, as you constantly have to keep on top of your balance and head to a local shop to top it up, but they are also incredibly expensive compared to traditional tariffs.
Again, they are subject to a cap, which varies by region, and is due to fall to around £1,200 a year for typical energy use in April.
While some people are forced onto prepayment meters because they have had issues with their bills in the past, this isn't the case for everyone.
That's a lot of already poor households paying through the nose for their energy bills as they are on a prepayment meter, but they could move to a much cheaper deal by transferring to a standard meter.
Use Look After My Bills to save on your gas and electricity bills
It's up to you
The energy price cap was supposed to help address some of this inequality, but in reality, it was never going to.
The energy price cap is well intentioned but doesn't come close to actually addressing the problems with excessive energy bills, which fall so often on those households that can least afford to pay them.
Millions of households across the country are on standard tariffs, and so paying more than they actually need to.
The solution to this is not to force suppliers to rip them off a little bit less, but to push those users into engaging with the idea of switching to a new tariff.
There are plenty of reasons why people don't want to switch tariffs.
Some don't realise that it will save them money, while others think there will be some form of disruption, with the potential that they have to go without energy for some period.
Then there are those who are put off leaving the big names they currently use by the frequent collapses of smaller suppliers over the last couple of years.
The way to address this is through education, by demonstrating to people precisely how much they will save by switching to a new deal.
They don't even need to move to a new supplier ‒ a mediocre British Gas tariff is still an improvement on the naff one they are currently lumbered with.
But the current level of energy inequality is inexcusable.
If poorer households are more likely to be on rubbish tariffs, then a lot more has to be done to show them why they should switch and help them actually do it as well.
Green energy tariffs: Ofgem admits customers being 'misled'
*This article contains affiliate links, which means we may receive a commission on any sales of products or services we write about. This article was written completely independently.
Be the first to comment
Do you want to comment on this article? You need to be signed in for this feature