Banks 'to pay single savings rate' under new plans to help savers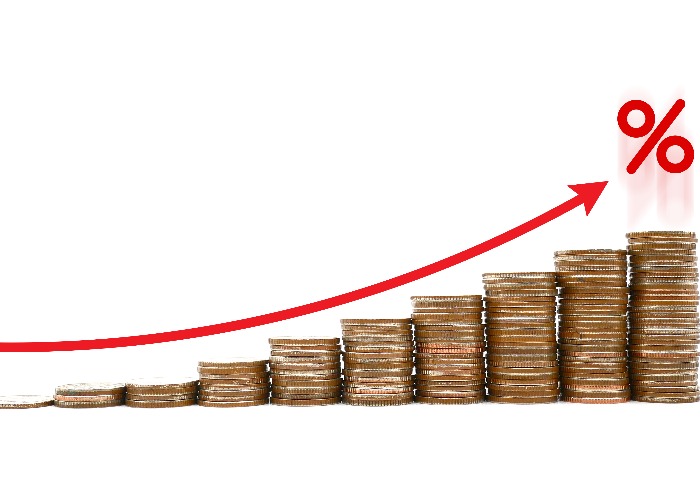 Savers who've left their cash in rubbish access accounts for years could get a welcome boost, but those who regularly seek out top rates would be no better off.
Banks could soon be forced to scrap their very worst savings accounts under dramatic new proposals from the financial regulator.
For many years, savers – especially those who've not switched for a while – have been earning as little as 0.01% on money held in access accounts.
Now, the Financial Conduct Authority (FCA) is considering making all banks and building societies pay a minimum savings rate across all such accounts (fixed and notice accounts would not be affected).
It estimates the change would see savers paid up to £381 million more interest every year.
"Competition is not working well for many of the 40 million consumers with easy access savings accounts and we want that to change," the FCA said in a statement.
"Our analysis… estimates that these proposals would benefit consumers in the non-ISA easy access cash savings market by between approximately £148 million to £381 million a year from higher interest payments, with a central estimate of around £261 million a year."

*Capital at risk
Help for the many
As the graph from the FCA below highlights, the vast majority of savings in access accounts has been sat in the same place for years.
And these older accounts are among the worst in the market as banks simply keep chipping away at the rate over time.
It's worth mentioning again that some savers are currently earning as little as 0.01% with these accounts.
By forcing banks to set a single rate – it's not clear how high or low this might be – the FCA's plans would instantly benefit a huge number of savers, who would also no longer have to worry about it gradually sliding back towards 0% over time.
To be clear, financial institutions will still be able to compete for new savers by offering introductory rates for up to 12 months, which is good news for those who actively seek out the best rates.
But after that first year, the minimum rate will kick in and savers will be in the same boat – although banks could set one rate for traditional access accounts and another for access Cash ISAs.
loveMONEY's verdict
The proposed changes by the FCA have a lot of similarities with last year's energy price cap from Ofgem, which was introduced to stop those unwilling or unable to change energy suppliers being thoroughly ripped off.
Given the huge sums of money we have sat in derisory access savings accounts, even a modest minimum rate would leave millions of Brits in a slightly better position.
The only part of the story that isn't yet clear is what it might mean for savers who actively jump between the best accounts whenever the juicy introductory rate expires.
After all, the money required to pay those millions of savers a (slightly) better minimum rate must come from somewhere.
Would it mean less lucrative headline rates? Only time will tell.
For what it's worth, the FCA's own modelling suggests rate reductions for new savers would be negligible, but of course, banks are free to choose how they respond to any regulatory changes.
Regardless, if this proposal does see the light of day and we finally see the death of 0.01% 'savings' accounts, it can only be a good thing.
What do you think? Would a minimum savings rate on all access cash accounts be a good idea? Will regular rate-hunters miss out? Vote in our poll and share your thoughts in the comments section below.
Be the first to comment
Do you want to comment on this article? You need to be signed in for this feature