Best used cars to buy: top family, estate and electric cars revealed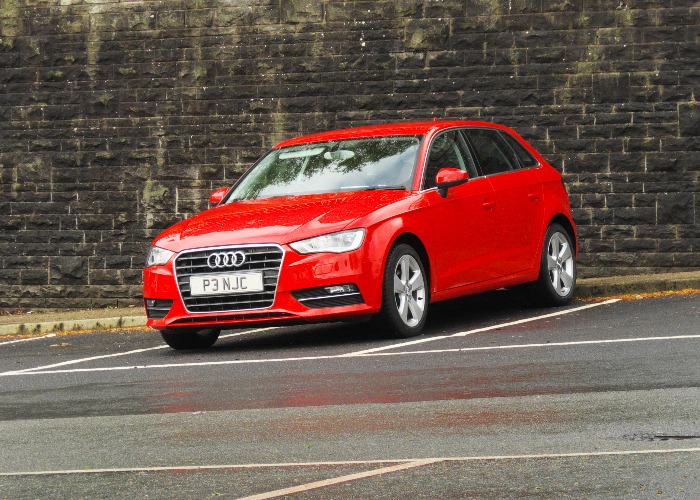 Want to avoid wasting a fortune on your next car? Take a look at the best used cars, as rated by motoring site What Car?.
If you're in the market for a second-hand motor, there so many factors to consider.
You obviously want it to be affordable, but you also need to ensure it'll be cheap enough to maintain, won't guzzle fuel or be taxed off the road.
It can all be confusing, so it's worth paying attention to the cars that are popular with people whose job it is to write about cars every day.
Don't forget insurance for your next car! Search for a cheap policy with Confused.com.
Best used cars in every category
What Car? has recently announced its list of Best Used Cars for 2020, with the Audi A3 (2013 – present) picked as the overall winner.
What Car? described the A3 (pictured above), which was also ranked as the best family car, as being "an ideal balance between a supple ride and tidy handling" as well as having a high-quality interior.
While there are a wide range of engines on offer with the car, it added that the diesel 1.6 TDI litre engine should be the cheapest to run as it has decent fuel economy and is free of road tax.
Usually costing around £18,000, it probably isn't going to be suitable for every budget, so it might be worth looking at the two runners up in the overall category.
The Skoda Octavia (2013 – present) sells for less than £14,000, while the Seat Leon (2013 – present) can be bought for under £10,000.
Don't forget insurance for your next car! Search for a cheap policy with Confused.com.
Best used cars in popular categories
What Car? chose winners for a total 19 categories – the full list of winners can be found at the end, but we'll focus on a couple of the more popular categories next.
The Volkswagen Passat Estate (2015 – present) was named the best used estate car because of its "competence and classiness, which can be tough to find in bigger cars," commented What Car?
The boot space is also unrivalled amongst cars of its size, What Car? added.
"Surprisingly economical for its size and shape, the Volkswagen Passat Estate also has impressive average claimed economy figures, both in the Bluemotion and non-Bluemotion versions".
Find the cheapest petrol and diesel near you
Best electric car
The Renault Zoe (2013 – present) came out on top as the best used electric car thanks to its great value for money in a market often inaccessible to most car buyers.
Charging the Renault Zoe, pictured below, to full capacity costs around £3 and it's also exempt from road tax as a zero-emissions car.
What Car? adds that most used Renault Zoe's also come with the option of leasing the battery rather than buying it outright, making it a cheaper alternative to other electric cars.
What Car? Used Car Awards 2020 Winners:
City car – Volkswagen Up (less than £8,000)
Small car – Skoda Fabia (less than £6,000)
Family car – Audi A3 Sportback (less than £18,000)
Small SUV – Kia Sportage (less than £15,000)
Large SUV – Kia Sorento (less than £17,000)
Luxury SUV – Volvo XC90 (less than £30,000)
MPV – Ford Galaxy (less than £20,000)
Estate – Volkswagen Passat Estate (less than £17,000)
Hot hatch – Ford Fiesta ST (less than £15,000)
Convertible – Audi A3 Cabriolet (less than £15,000)
Coupé – Audi TT (less than £15,000)
Sports car – Porsche Cayman (less than £35,000)
Performance car – Alfa Romeo Giulia Quadrifoglio (less than £45,000)
Executive car – Skoda Superb (less than £14,000)
Luxury car – Mercedes-Benz S-Class (less than £35,000)
Hybrid car – Volvo XC90 T8 (less than £40,000)
Electric car – Renault Zoe (less than £15,000)
Already picked your next car? Have a look at our tips on getting cheap car insurance to get the best deal for protecting your vehicle.
Be the first to comment
Do you want to comment on this article? You need to be signed in for this feature