Opinion: no excuse for 'upgraded' systems to cause customer nightmares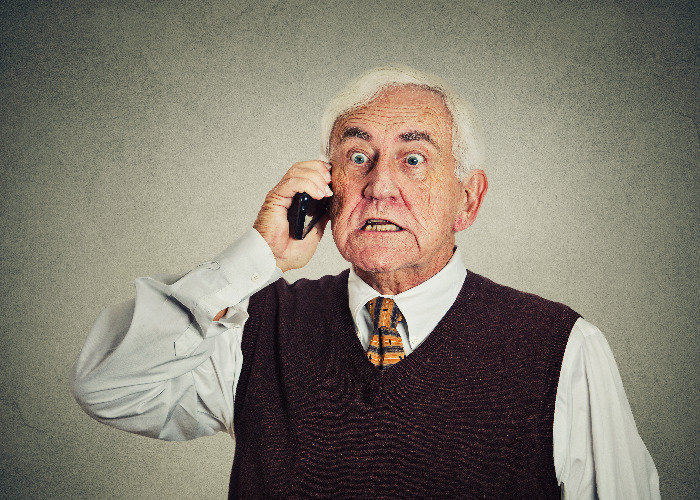 Firms are right to want to improve their processes. So why do they always seem to cause bill problems for their customers, asks John Fitzsimons?
Hearing that one of your suppliers, whether it's your energy firm, water firm or even broadband provider, is introducing an 'upgraded' system should be a cause for optimism.
No firm's service is ever truly perfect, and any strides that they take towards improving that service would ordinarily be welcome.
Trouble is, all too often these apparently 'improved' processes lead to a nightmare for customers.
And time and time again the regulators do far too little, far too late to knock these providers into shape.
Ah it's only water
The latest example comes from the water industry, where last month the Consumer Council for Water (CCW) highlighted the four worst performers when it comes to complaints.
The driver of complaints at Northumbrian Water and Essex Suffolk Water, which are part of the same company, was the rollout of a new billing system.
According to CCW, the changes meant that people suffered longer waiting times when calling up, or their calls abandoned entirely, which resulted in a massive 64% rise in written complaints to Northumbrian Water while written complaints more than doubled at Essex Suffolk.
One of the other suppliers named and shamed was Hafren Dyfrdwy, which saw a huge 154% rise in written complaints and a 42% surge in calls.
This was during a change in ownership which led to a new bill layout that customers could make neither heads nor tails of.
Tony Smith, chief executive of the CCW, said that far too many customers were having to "waste their time and suffer the frustration of disputing unclear or inaccurate bills".
If that experience sounds familiar, is because it's happening to customers all over the UK.
Broadband billing fury
In the communications world. Complaints about Plusnet's broadband more than doubled in the final quarter of last year, according to official data from regulator Ofcom.
Complaints from landline customers also rocketed.
And what was the big issue? Stop me if you've heard this one before, but the firm had introduced a new billing system that had resulted in a host of customers being charged twice.
I don't know about you, but I'd be a bit narked if my supplier's shiny new billing process meant my bills 'doubled' as a result.
Fed up with your broadband provider? Search for a cheaper deal with Broadband Genie
And over in the banking sector...
These aren't isolated incidents, nor restricted just to utilities.
Look at the farce that was TSB's now-infamous IT upgrade, which caused enormous damage to its standing and led to its chief exec leaving.
Obviously I don't want firms to stand still, and to just continue with their existing processes forever.
But it's just not good enough that any time a supposed improvement to the way of doing things is announced it leads to disruption and anger for innocent customers.
Had it up to here with your bank? Compare rival current account
Regulator failings
The trouble is that the performance of the various utility regulators is not exactly a cause for optimism either.
A report earlier this year by Citizens Advice suggested that normal customers have been overcharged by an astounding £24.1 billion over the past 15 years due to a host of misjudgements by Ofgem, Ofwat and Ofcom on things like price controls and cost forecasting.
Essentially, because the regulators aren't being firm enough, water, energy and communication firms have been able to milk us to an astonishing degree.
This is symptomatic of the problem. Suppliers can make a pig's ear of any supposed upgrades, safe in the knowledge there will be no real punishment coming their way afterwards.
It should not be up to customers to keep suppliers in line on their billing practices ‒ I just want an energy supplier, I don't want to have to spend my time checking I'm not being messed about.
And if a supplier does take the mickey, then we need to have faith that our regulators are watching them properly and won't hesitate to act, in a meaningful fashion, to pull them into line.
Otherwise, what's the point in even having them?
What do you think? Have you been messed about by a system upgrade? Do regulators need to be firmer, or am I being too harsh and customers should expect a bit of 'teething' with new processes? Share your thoughts in the comments section below?
*This article contains affiliate links, which means we may receive a commission on any sales of products or services we write about. This article was written completely independently.
Be the first to comment
Do you want to comment on this article? You need to be signed in for this feature