How I earned £300 in cashback in 6 months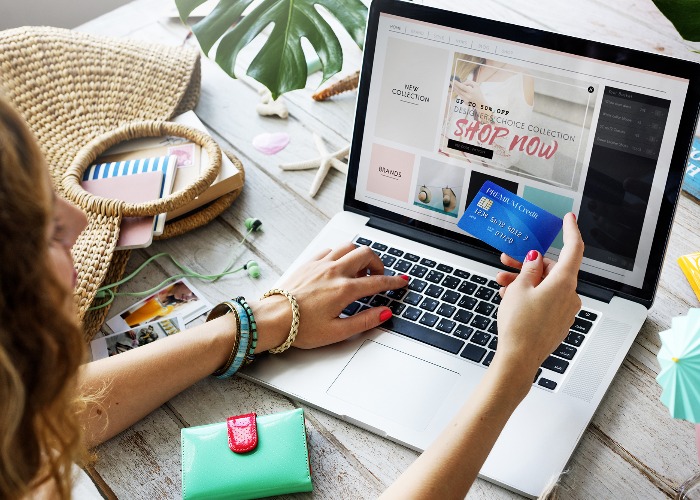 Cashback can be an easy way to get extra cash by shopping via cashback websites. We look at how one savvy shopper netted £300 in only six months.
Civil servant Lauren Gracie, 27, from Glasgow, has earned £305 in the past six months – but this is not from interest on her savings or the return on an investment.
Surprisingly, she has built up this cash simply by spending through a consumer cashback website.
Lauren joined Topcashback.co.uk at the end of last year when she moved into a new flat.
At the time, she was signing up to a range of new utility providers and a friend told her she would get a kickback in cash if she did it through a cashback site.
Cashback websites work by allowing you to click through to other companies to buy products and services. You then get cashback from the retailer for each purchase you make.
The cashback you are paid is part of the commission paid to the cashback website by the retailer.
Sign up to a cashback site like Quidco and start earning for yourself
Thousands of retailers and service providers are listed on cashback sites and the typical cashback might be around 10% to 15% of your purchase price, but sometimes it is much more.
If you're interested in getting cashback when you pay with a credit card, you can compare different cards at loveMONEY.
For Lauren it meant £90 cashback from TalkTalk for providing her broadband service (£23 per month), and £140 from EDF Energy for signing up to an annual dual fuel tariff at a monthly cost of £40.
When her friend bought her a kitten for Christmas, Lauren needed pet insurance. She found the best deal, purchased it through the cashback site and received £75 in cashback.
The insurer was More Than and the cashback was based on her insurance premium for cat Angus of £12 per month.
Earn cashback on ALL purchases with one of these credit cards
How much would you need to generate £300 in interest?
Lauren's total cashback to date is already just over £300.
To put this into context, a saver would need around £18,000 on deposit in one of the best-paying cash ISAs (currently Coventry Building Society at a rate of 1.5%) to earn around £300 in interest over one year, according to figures from independent data compiler Moneyfacts.
"I can't believe how easy it is to earn cashback – and how much is paid out,' says Lauren.
"These are products and services I would have bought anyway so it was a no-brainer to buy through the cashback website.
"I could not have earned anything near that in savings interest over the past year. It is an amazing boost.
"That £300 will help enormously with my day to day living costs."
Lauren says her car insurance is up for renewal soon and she will use a search engine linked to the cashback site for that.
"I'm a big bargain hunter," Lauren adds. "I'll always seek out the lowest cost for something first.
"But then if I can buy the item or insurance through the cashback site that's an additional bonus."
Why you should be wary of cashback incentives
Cashback risks
Unfortunately, there are downsides to getting cashback. You may assume you get hold of cash instantly, but you may have to be patient.
Although Lauren can see the money as pending in her cashback account, she may not be able to transfer it into her bank yet.
This is because retailers don't want to pay out large sums in cashback only for customers to return goods or immediately cancel insurance or their broadband contract.
Sometimes, consumers may have to wait around six months to claim their cashback.
Some sites also have a minimum threshold, such as £5, before you can withdraw the cash. This means there is a risk your cashback could be lost – if the cashback website goes bust for example.
The cashback sites state cashback is not 'guaranteed' and there is no independent body to dispute payments when things go wrong.
In some cases, a retailer may not pay the cashback it initially suggested, and it generally a good idea to withdraw your cashback into your bank account as soon as possible.
But for those happy to take the risks and wait for the benefits to be paid, the rewards can be significant.
Crystal Cansdale, spokesperson at Topcashback, says some people earn in excess of £1,000 a year in cashback.
Other popular cashback sites include Quidco, Swagbucks and Boom25. Most will list big brands, high street retailers, utility companies, travel, clothing and beauty companies.
It is usually free to join these cashback sites and there are no ongoing admin charges, although some sites offer 'premium' services and extra benefits for those who want to pay a monthly or annual membership fee.
It's a good idea to read any terms and conditions before signing up and ensure you know what, if any, charges may be applied.
If you're interested in joining Quidco, you can sign up here.
*This article contains affiliate links, which means we may receive a commission on any sales of products or services we write about. This article was written completely independently.
Be the first to comment
Do you want to comment on this article? You need to be signed in for this feature