Waitrose meal deal for two: top picks in the latest offer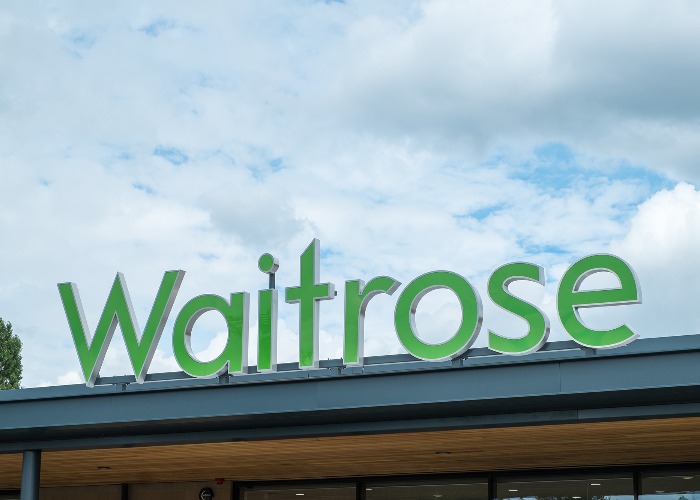 We reveal what's on offer in latest Waitrose's £12 meal deal and look at how it compares to the likes of M&S' popular alternative.
The new Waitrose meal deal is available in-store and online from today (22 May) until 28 May and will cost you £12 – the same as a similar deal by its hottest rival Marks & Spencer.
If you're a new or loyal Waitrose shopper, it may be worth looking at how you can save cash using these top vouchers, rewards and offers or how to save £80 on your grocery shops.
Is the Waitrose meal deal good value?
You can choose a main, two sides dishes, either a dessert or a starter, plus a bottle of wine, four pack beers or chocolates. Non-alcoholic wine and beers are also available.
That's a bit more generous than the M&S meal deal, which offers a main, side, dessert and wine for the same price.
There is also more variety in the Waitrose deal, with top picks including sea bream fillets, vegan hoisin jackfruit parcels, arancini, camembert and chocolate tortes.
So is it good value? Well, you can save a decent amount, depending on what you're after.
The full menu is listed below but, for example, if you bought a whole chicken (£6), petit pois with leeks and pancetta (£2.60), crispy potato slices (£2), chocolate tortes (£4) and a bottle of wine (£7), you would save a healthy £9.60.
Finally, if you regularly shop at Waitrose it's definitely worth considering getting a Partnership credit card.
Not only will you rack up loyalty points every time you shop at Waitrose (or John Lewis), you'll also get a generous £25 voucher if you spend £200 within the first three months of applying.
As with any reward credit card, the key is to pay it off in full every month to avoid hefty interest charges.
You can apply here if you're interested.
The best meal deal alternatives
The main downside to the Waitrose meal deal is that it's only available sporadically (much like the M&S Dine In meal deal), with the latest offer expiring in a matter of days.
Thankfully, most major supermarkets do have meal deals that are always on offer, including the £10 Tesco Finest meal deal, the £5 Asda Family deal and Co-operative Food's frozen offer (£8).
Mains:
Waitrose aubergine parmigiana;
Waitrose vegan hoisin jackfruit parcels;
Waitrose piri piri chicken;
Waitrose wood-fired roasted vegetable and pesto pizza;
Waitrose chicken, ham hock and leek top crust pie;
Waitrose wood-fired spicy Calabrian salami pizza;
Waitrose whole British chicken with garlic and herbs;
Waitrose two sea bream fillets with rocket pesto butter;
Waitrose Italian beef Bolognese pasta bake;
Easy to cook puttanesca chicken breast;
Easy to cook Italian style pork meatball traybake.
Starters:
Waitrose vegetarian mushroom arancini;
Waitrose vegan beetroot risotto;
Waitrose baking camembert with red onion;
Waitrose seafood shells (two pack);
Waitrose Spanish tapas platter;
Dell Ugo asparagus and mozzarella ravioli.
Sides:
Waitrose babyleaf salad;
Waitrose deli style cheese coleslaw;
Waitrose garlic filled doughballs;
Waitrose colourful veg medley;
Waitrose extra virgin oil and garlic flatbread;
Waitrose crispy potato slices;
Waitrose frites;
Waitrose petit pois with leeks and pancetta;
Waitrose chickpea, spinach and quinoa.
Desserts:
Waitrose vegan chocolate tortes (two pack);
Waitrose layered summer puddings (two pack).
Chocolates:
Waitrose indulgent chocolate collection.
Drinks:
Peroni Nastro Azzurro (4 x 330ml bottles);
Peroni Libera 0% (4 x 330ml bottles);
Ten Mile Bridge rose;
Solini pinot grigio colline pescaresi;
Leitz Eins Zwei Zero (alcohol free);
Moramari Montepulciano D'Abruzzo.
Not a Waitrose regular? Check out our weekly round-up of the best supermarket deals.
Earn cashback while you shop: compare top credit cards
*This article contains affiliate links, which means we may receive a commission on any sales of products or services we write about. This article was written completely independently.
Be the first to comment
Do you want to comment on this article? You need to be signed in for this feature