For most of us, a lunch break is an opportunity to grab some food and get away from our desks for a little while.
But if you're a bit savvy, you can turn that break from the day job into a spot of extra money making.
Mystery shopping
Retailers always want a better idea of how good the service really is in their stores, and that's where mystery shopping comes in.
You go into the store, posing as a legitimate customer, and then relay your experience back to the firm, all in return for payment.
You'll need to sign up with a mystery shopping business first – you can't just pop into your favourite store, write a review of your experience and demand payment!
Once you've been approved, you can search for participating stores in your area.
You'll need to follow certain tasks, for example requesting help with specific items, and you should be able to claim expenses if your assignment includes spending money (for example if you're testing a restaurant).
You may need to fill out a report on your experience within a small time window following the mystery shopping exercise, while some firms ask that you take pictures too.
Test websites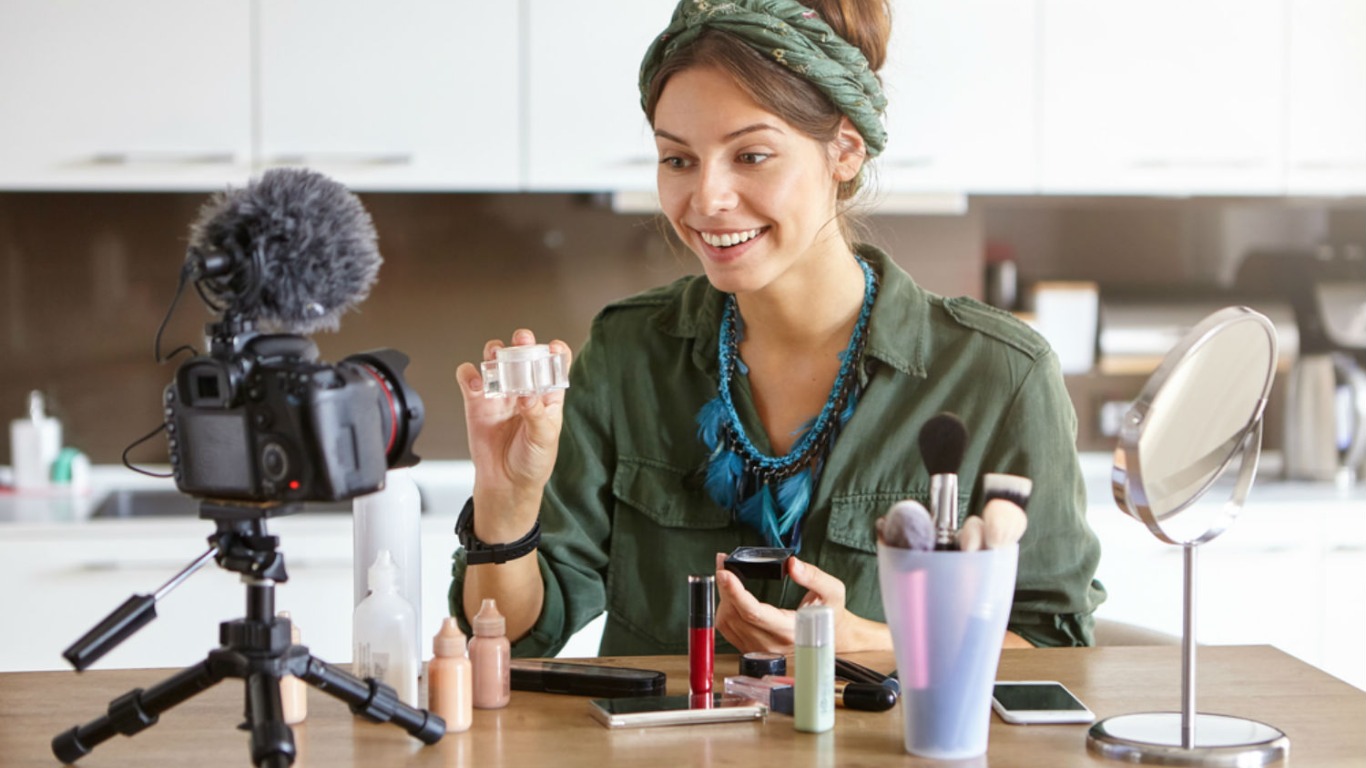 Image: Shutterstock
Along similar lines, plenty of retailers will pay you to test out their websites, so that they get an insight into how easy they are for users to navigate and understand.
This may involve testing the site on your work PC or even on your smartphone.
One thing to bear in mind is that some of these sites will need you to record your experiences, so this may not be an option if your office is particularly busy and loud. It's worth doing a little homework in advance before you actually sign up.
Filling out surveys
Businesses are always desperate to get a much better idea of what people think and feel about their products, and so task market research firms with conducting surveys.
While some of these firms will call you in order to carry out this research, you can sign up to fill out these surveys yourself online and make a bit of money in the process.
The amount you'll get will vary sharply between different survey firms, as well as how long it takes you to complete the survey.
Those that require a greater time commitment will generally reward you with a healthier payout.
Write a blog
If you fancy yourself as a decent writer, then you could use your lunch break to put together content for a blog.
There's no doubt that there's plenty of competition – there are blogs covering every subject under the sun – but if you do find an audience, it can work out as a nice side hustle.
There are plenty of ways to monetise it, from hosting advertising to doing sponsored posts. Be warned, you will likely need to do some work outside of your lunch break in order to raise awareness of your site and build that audience.
Become a 'Mechanical Turk' for Amazon
Image: Amazon
Amazon isn't just a great way to buy virtually anything online – you can even use it to make some money, thanks to its 'Mechanical Turk' feature.
Essentially businesses have lots of 'human intelligence tests' that they need carried out, which they submit to Amazon. If you're signed up to the programme you can then pick and choose which tests to do, in return for a small payment.
There are loads of different tasks on there, ranging from transcribing audio to carrying out specific searches on Google.
Get reviewing
Chances are that if you're interested in buying something, you'll read a few reviews first - very few of us rely entirely on a retailer's marketing spiel.
Some sites will pay you for sharing your thoughts on products you use. Individual reviews won't pay a lot, but it can quickly add up over time. The items you review can range from household products like hairdryers and toasters to computer software and even TV programmes.
Depending on the site you go for, you may be paid either through PayPal or in the form of Amazon vouchers.
Sell your stuff
If you're looking to take the Marie Kondo approach to life and get rid of some of your old and unwanted goods, then listing them on an auction or listings site during your lunch break is a smart move.
Be warned though, your chances are generally improved if you have pictures of the item on your listing, so unless you have them to hand at work, you'll need to take a snap before you head into the office.
Shop online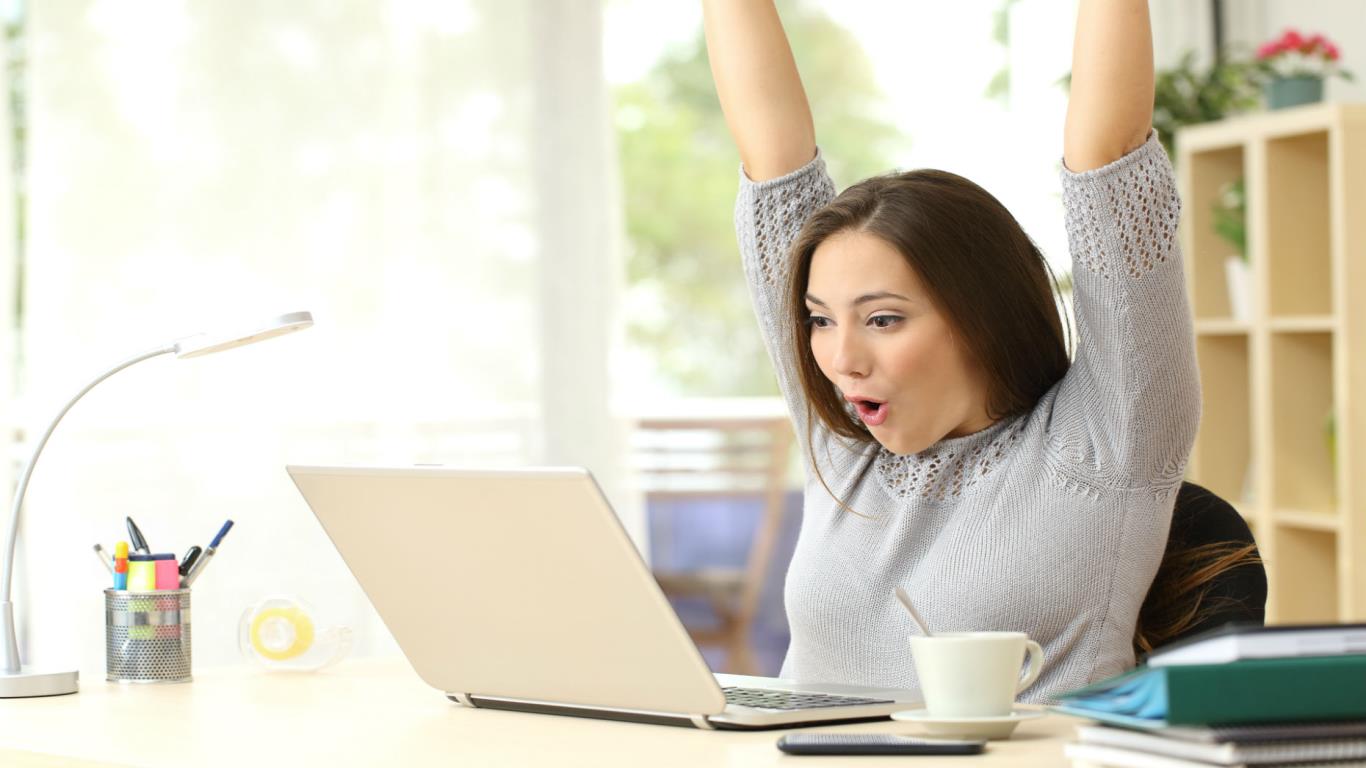 Image: Shutterstock
I know it seems counterintuitive that shopping can boost your bank balance, but it's actually true.
There are a host of cashback websites like eBates or Quidco that reward shoppers for spending money online, so long as they do so via one of the cashback website's tracked links to a specific retailer.
The amount you spend is tracked, and you get a portion back in the form of cashback.
So if you were planning to do some shopping anyway, then do so via a cashback website and you'll get a bit of money back. Just don't let this tempt you into spending more than you planned to in the first place.
Sell your skills
Sites like Fiverr.com allow people to sell their skills to others, whether that's doing some writing, recording a voiceover, helping with marketing or even help putting together a fantasy football team!
It all depends on what you reckon you're really good at, and whether there's an audience for it, but there are plenty of tasks on there that are unlikely to take longer than an hour.
Alternatively, other sites allow people to advertise specific errands that they need to be sorted out, such as picking up dry cleaning. It's well worth having a look to see if there are any tasks that you can simply carry out during your lunch break.