Cold Weather Payments: how they work, who is eligible and how to apply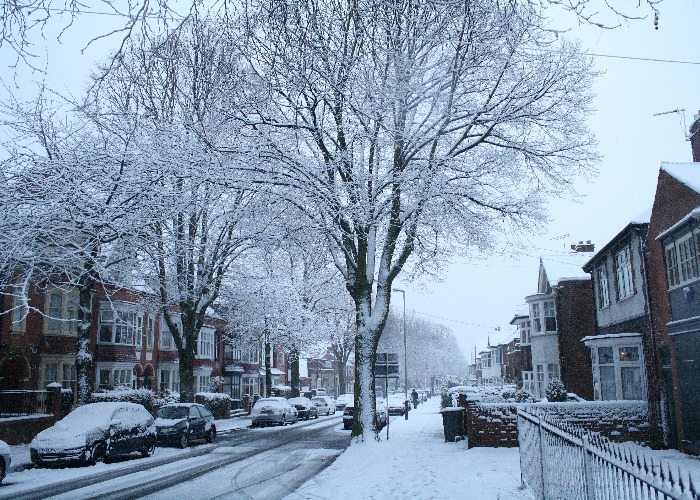 You may be eligible for a Government payout if it's been especially cold where you live. Here's everything you need to know about the Cold Weather Payment scheme.
Struggling with fuel bills? In a bid to protect the vulnerable against particularly cold weather, the Government will pay thousands of people an additional £25 a week to help with heating costs.
What is a Cold Weather Payment?
It's a scheme that pays extra funds to those suffering from freezing weather between 1 November and 31 March.
If the temperature falls below 0°C in your area for seven consecutive days, you'll receive £25 a week.
The payments are set off by Met Office data, collected from 94 stations across the country.
Your essential winter checklist to avoid unwanted bills or repairs
Am I eligible?
Like the Winter Fuel Payment, which is paid out to every pensioner in the UK regardless of their income, you'll have to be on certain benefits to receive it.
These are:
Pension Credit;
Income Support;
Income-based Jobseekers allowance;
Universal Credit;
Income Related Employment and Support Allowance (ESA).
Those receiving Pension Credit and Income Support will qualify automatically.
For those on Income-based Jobseeker's Allowance, you must also receive the disability or pensioner premium, Child Tax Credits or have a disabled child or a child under five years of age in order to qualify.
If you're on Universal Credit, you will usually qualify if you're unemployed, or self-employed and have a limited capacity for work element, the disabled child element or have a child under five.
For those with income-related ESA, you must also have support- or work-related ESA, a severe or enhanced disability premium, a pensioner premium, Child Tax Credits, or have a disabled child or a child under five.
Checking if you're due a payment
If you suspect it's been cold enough for you to qualify, take a look at this Cold Weather Payment eligibility checker.
Simply enter the first part of your postcode in the relevant box and it'll tell you whether a payment is due in your area.
How much will I receive?
If so, the Government will pay you £25 for each week of sub-zero weather – so two consecutive weeks would mean you receive £50.
When will I receive it?
If you meet the criteria above and experience sub-zero temperatures for seven days or more, the payment will automatically be deposited in your account within 14 days of the cold spell.
If you do not receive the payment, you can get in touch with your pension centre or Jobcentre Plus office.
How to cut your home insurance costs
Be the first to comment
Do you want to comment on this article? You need to be signed in for this feature