Santander Everyday Credit Card review: longest fee-free balance transfer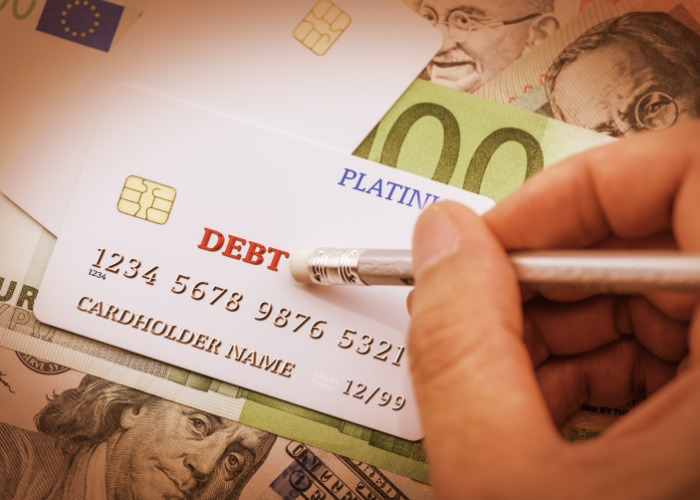 As the longest balance transfer credit card that charges no fees, it could be the ultimate debt-busting deal.
If you've racked up credit card debt that you want to clear cheaply, a balance transfer credit card is a great option.
These cards allow you to pay no interest on debt for up to 32 months (at the time of writing), meaning you can focus on whittling away what you owe rather than lining the bank's pockets any further with hefty interest payments.
The catch with many of these cards – especially those with the longest 0% windows – is that you'll be charged a fee up front, which can be anywhere up to 3% of the total balance your switching.
So on a £2,000 transfer, you'll have up to £60 added to what you owe.
Definitely cheaper than simply paying interest, but still a sizeable sum of money.
Compare more 0% balance transfer cards on loveMONEY
A savvier option
If you want the cheapest possible option, you should look to the few genuinely fee-free balance transfer credit cards on the market.
At present, the longest offer you can get is Santander's Everyday Credit Card at 27 months, reverting to a representative APR of 18.9% thereafter.
Although you'll have five fewer months to clear your debt than the longest offer on the market, having more than two years to whittle away what you owe is still a generous offer.
If you don't manage to clear it in full, you can simply shift to another fee-free card when the offer expires.
And even if there isn't one on the market at that time (deals tend to change quite rapidly in this space), you can at least be certain that any fee you pay will be far smaller because your balance is far lower.
If you are interested in this card, you should use an eligibility checker (we have one here) to work out your chances of being accepted without leaving a mark on your credit score.
If the chances are high, you can apply with confidence. If they aren't great, you can look elsewhere with no harm done.
Compare more 0% balance transfer cards on loveMONEY
How it compares to the 'top' cards
If you really just want to choose the longest balance transfer offer, or simply want to see how the Everyday card compares, here it is along with the top 0% cards by duration at the time of writing.
| | | | | |
| --- | --- | --- | --- | --- |
| Product | Balance transfer length | Fee | Cost of switching £2,000 | Typical APR |
| HSBC Balance Transfer Card | 32 months | 1.4%* | £28/£3* | |
| Post Office Balance Transfer card | 32 months | 2% | £40 | 19.9% |
| Sainsbury's Bank 30 Month Balance Transfer card | 30 months | 3% | £60 | 19.9% |
| Virgin Money 29 Month Balance Transfer card | 29 months | 1.75% | £35 | 20.9% |
| | 27 months | 0% | £0 | 18.9% |
*Total cost depends on whether you qualify for the £25 cashback offer (available if you switch at least £300 to the card)
Other fee-free options
If you aren't eligible for the Everyday card, or you've checked your chances of qualifying and the results aren't great, you could consider one of the other fee-free options out there.
They aren't as long, but they won't cost you anything.
| | | |
| --- | --- | --- |
| Product | Balance transfer length | Typical APR |
| Sainsbury's Bank 0% Balance Transfer Fee Credit Card | 22 months | 19.9% |
| Barclaycard Platinum 20 Month Balance Transfer* | 20 months* | 19.9% |
| | 20 months | 19.9% |
*Get £20 cashback if you switch more than £2,000
Our verdict
If you have an excellent credit rating, the Santander Everyday credit card really is one of the best options out there for clearing debt cheaply.
It's not too far from the longest (fee-charging) offers, while at the same time it's streets ahead of the nearest fee-free cards.
If you're interested, you can apply here, or you can look at more balance transfer options in our best buy tables.
Be the first to comment
Do you want to comment on this article? You need to be signed in for this feature