Opinion: I'm paying the lazy tax - and I don't really care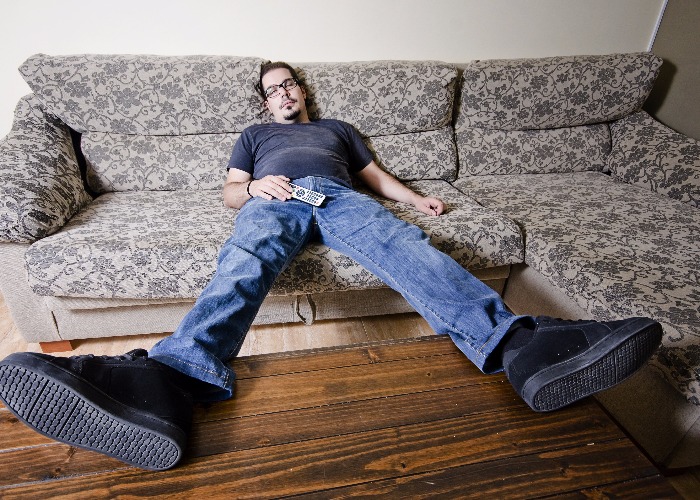 The fact I don't shop around enough for insurance isn't down to loyalty, it's laziness.
My heart sank as soon as I opened the envelope - apparently, it's car insurance time once again (it seems to get earlier each year).
I appreciate this is sacrilege to say for a financial journalist, but there are few things I find quite as depressing as shopping around for insurance, whether it's for my car or my home.
Which is why I'm not doing it.
Thankfully, now that insurers are forced to display last year's premium alongside the renewal quote, I can see that if I stay with Aviva this year I'll actually pay less.
Of course, if I actually did shop around first I might save even more. Which is why I'm lumbering myself with the 'lazy tax'.
Read more: my home insurer punished my loyalty with a £700 penalty
Are insurers taking advantage of 'loyal' customers?
The Financial Conduct Authority this week announced a market study into the general insurance market, after saying it had concerns that the "pricing practices" employed by car and home insurers could cause harm to customers, particularly those who are more vulnerable.
Andrew Bailey, the chief executive of the regulator, said: "We want to make sure that general insurance markets deliver competitive and fair prices for all consumers. This market study will help us examine the outcomes from general insurance pricing practices and inform how, if necessary, we should intervene to improve the market."
A big part of this comes down to the way that 'loyal' customers generally get milked on their premiums. You get enticed in with a cracking deal, and then each year the insurer hikes that premium - often for no real reason - leaving you paying more and more.
Is that fair? Not really. But are insurers taking advantage of loyal customers? I'm not so sure.
Cheap car insurance? Your no-claims 'discount' isn't that important
Loyalty vs laziness
I'm not loyal to Aviva when it comes to insurance, any more than I'm loyal to John West when I want to buy tuna chunks. If Aviva, or any other insurer for that matter, wants to raise my premiums in the hope that I don't move anywhere else, they aren't taking advantage of my loyalty, they are hoping I'll be lazy.
This is an important distinction, because really the power is in my hands to change things.
Look at things another way. I'm a West Ham fan. No matter what cobblers they come out with - and lord knows the club is incredible at finding new and innovative ways to disappoint - I'm stuck with them now for life.
It's not laziness that is stopping me from switching my allegiance to another club, but supporting a sporting team requires a certain level of loyalty (and stubbornness).
That isn't the case with insurance. If I don't bother to shop around, it isn't because I'm so loyal to Aviva that I have the company crest tattooed on my forearm, it's because I can't be bothered.
That's on me, not them.
24 ways to cut your car insurance premiums
Do as I say, not as I do
It would be wonderful if you could take out an insurance policy and then sit back for life, knowing that you would always pay a fair price for your cover.
But that isn't the real world, so we have to shop around regularly. It's rubbish, but it's the case with every financial product under the sun, so at least we all have a bit of experience with it by now.
It's definitely right that the FCA focuses on ensuring insurers don't take advantage of vulnerable people, but it's also important that the regulator recognises that many of us are more than capable of switching between deals and simply choose not to.
I may be taking a year off the shopping around process this time around, but I don't think Aviva can feel comfortable in expecting my custom forevermore. The next time my premium goes up, I'll go back to comparing and moving around.
Besides, this means I can put more energy into shopping around for my next home insurance policy...
Be the first to comment
Do you want to comment on this article? You need to be signed in for this feature