What to do if you've been mis-sold a solar panel loan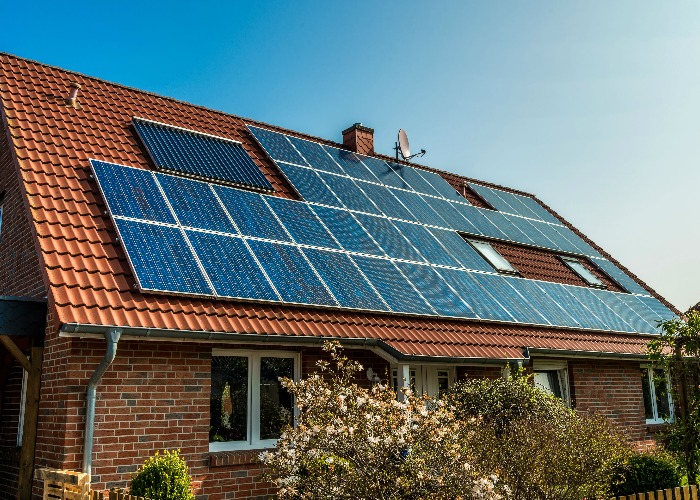 Homeowners have been sold renewable energy loans that end up costing far more than expected. If you're one of them, here are your options.
Increasing the value of your home, with no cash required upfront and promises of monthly savings on your energy bill seems too good to be true.
Unfortunately, for a number of customers that was exactly the case.
The Financial Ombudsman Service has highlighted the dangers of being mis-sold solar panels on credit.
One 'Mr L' was promised that the solar panels would be "better than free", on the basis that the savings on his energy bill would outweigh the cost of loan repayments.
However, the opposite was true, and Mr L was left £1,000 a year out of pocket.
"When we look into these complaints, we often find evidence of pressure sales techniques and misleading sales literature or representations by the salesperson", explained the Ombudsman.
The feed-in tariff – the price that you get paid for putting electricity back into the system – was slashed in 2016 making the financial argument for solar panels on credit more difficult to justify.
Data from industry website OilVoice says typical solar panel costs have fallen in recent years, from £14,000 in 2011 to £4,000 in 2018, but remain considerable.
Similar complaints have also been received for customers who took out loans under the Government-backed Green Deal Initiative, for which loans are attached to the property, rather than the borrowers, and thus can reduce house prices.
If you've been missold solar panels on credit, you have several options – or, if you're a Green Deal customer, skip to the bottom of the page.
Don't use a claims management company
We say this for a huge variety of problems, from mis-sold PPI to cancelled flights and there's absolutely no need to use a claims management service for solar panels either.
Instead, start by complaining directly to the company who sold you the panels.
Documentation that proves you were provided with inaccurate information by the seller can be particularly useful here.
If successful, they should either offer to end the contract or pay you damages with the contract continuing.
Don't be fobbed off with a small reduction in repayments – in the abovementioned 'Mr L' case, the Ombudsman forced the company to change payments so they didn't exceed energy bill savings.
Industry consumer codes
If the company doesn't respond, you can use this dispute resolution service, if your provider is signed up to the Renewable Energy Consumer Code (RECC).
You'll need to pay a fee of £100 + VAT to the RECC, although this is refundable if you win.
Keep in mind that the RECC's decision is binding, so if you don't like the result you won't be able to go to court.
Another equivalent scheme is the Home Insulation and Energy Systems scheme (HIES), which unlike the RECC provides free dispute resolution.
Also look out for the Energy Performance Validation scheme (EPVS), which allows you to check the accuracy of quotes from providers.
Talk to your credit provider
If you used a credit card to pay for your solar panels or used finance arranged by the solar company, this could be an option.
Section 75 of the Consumer Credit Act makes the credit company liable if something's wrong with a purchase on credit.
That means you won't be able to go down this route if you used a debit card or the price of the solar panels was more than £30,000.
Read more about Section 75 and what it covers here.
Go to the Ombudsman
If the credit provider hasn't responded to you within eight weeks, got to the Financial Ombudsman Service (FOS).
Make sure you go directly to their website to avoid unscrupulous claims management companies: using the FOS shouldn't cost you a penny.
Green Deal customers
If you took out a loan with the Government's Green Deal scheme, which closed in 2015, the process of complaining is slightly different.
Start by complaining to the Green Deal Finance Company, which took over the Green Deal finance book last year.
Under the Green Deal's own rules, you should only have to make repayments equal to the savings on your energy bill.
Also, consider the Financial Ombudsman Service and Energy Ombudsman; again, there's no need to use a claims management company.
Getting solar panels is just one way to cut your energy bill; our guide includes several easier and cheaper options.
Be the first to comment
Do you want to comment on this article? You need to be signed in for this feature