LOQBOX review: free credit repair tool launched, but are there better alternatives?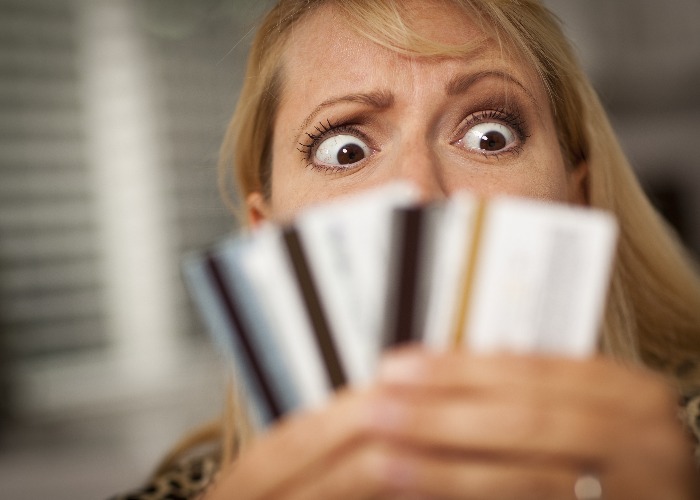 A new credit building tool promises improve your score by encouraging you to save, but there are more effective ways to build or repair your credit rating.
A new credit repair tool claims it can build your credit history for free while encouraging you to save.
LOQBOX is aimed at people looking to build or repair a credit history without the risks associated with a credit card.
Instead, borrowers choose to 'save' a regular sum monthly of between £20 and £500 with the company.
These savings are treated as debt repayments because the customer is effectively borrowing a sum equal to twelve months' savings when they join the scheme.
After a year of saving, the debt is considered repaid, demonstrating to credit agencies that the borrower can manage credit responsibly.
Borrowers then receive their twelve months of payments into a savings account or ISA with one of LOQBOX's savings partners. The most notable partner is TSB, but it isn't whole of market.
The scheme is free to sign up to, interest-free and borrowers can withdraw all their savings from the scheme at any time without penalties or damaging their credit history. The company says it makes money from affiliate deals with its partners.
Credit repair schemes
LOQBOX isn't the company's first attempts at a credit builder tool. Last year they launched Credit Improver, which enables borrowers to increase their credit score by buying a book on credit and then repaying it.
As we wrote at the time, those who signed up would end up paying up to £364.64, despite the fact that most credit repair strategies are free.
Unlike Credit Improver, LOQBOX is free for the borrower.
As with a credit repair card, if you forget or are unable to make a monthly payment with the scheme it will damage your credit rating.
If you are concerned about your ability to repay debt, start repairing your credit rating with these risk-free strategies.
Don't write off credit cards just yet
Even if you can afford to repay, you could be missing out on earning interest and other benefits by opting for LOQBOX's restrictive scheme.
There's an easy way to stay safe with your credit card.
Before applying for a credit card, use a soft-search to see if you'll be approved without risking damage to your credit history.
And when you set up the Direct Debit from your bank, instruct the bank to pay the entire balance of the credit card each month.
Providing there's enough money in your bank account, the credit card will be fully paid off and you won't have to pay the card's exorbitant interest rate.
Even the most basic credit cards offer vital purchase protection, meaning you'll get your money back on spend over £100 if the seller goes bust. Neither LOQBOX nor debit cards offer this protection.
Find the best credit card and check your chances of getting it on loveMONEY's comparison site
Earn money with your savings
Whilst spending cautiously with a credit card – for example on your usual grocery shop – it's time to get saving with any additional funds you might have left over.
Taking this approach you could earn over £40.
This is because if you're able to make regular savings deposits, you could earn up to 2.55% interest with regular saver accounts from Leeds Building Society and Virgin Money.
If you deposited £250 a month (the maximum permitted) in Leeds Building Society's Regular Saver, you'd earn £48 in interest. Just don't make more than one withdrawal and ensure you don't skip a month or the rate will plummet.
To access even better regular savings accounts - with rates up to 5% - you usually need to sign up for a current account.
However, you will require a credit check to apply for these current accounts so you may wish to leave this until your credit rating has improved.
LOQBOX, on the other hand, will deposit your money after 12 months in a savings account provided by one of the scheme's partners, which won't necessarily have the best interest rates or conditions.
A credit rating isn't just about borrowing – read our simple guide to improving your rating
Be the first to comment
Do you want to comment on this article? You need to be signed in for this feature