easyMoney IFISA: how do its 4% and 7.28% Innovative Finance ISAs compare?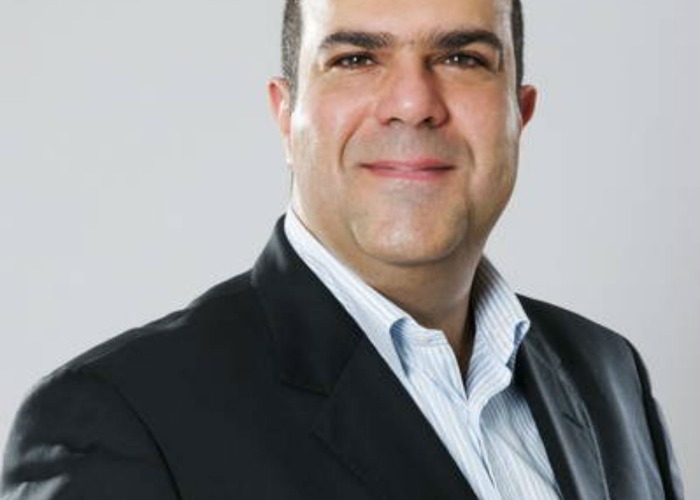 Serial entrepreneur Sir Stelios Haji-Ioannou has launched a second Innovative Finance ISA under the brand easyMoney. While the first offered a 4.05% target return, its new 'Balanced' IFISA is a higher risk alternative with a stonking 7.28% target return. But as we explain, interested investors should carefully consider the risks before applying.
A new Innovative Finance ISA (IFISA) has been launched by finance brand easyMoney,
As the name implies, easyMoney is owned by Sir Stelios Haji-Ioannou, the man behind easyJet, easyHotel, easyCoffee, easyGym and easyFoodstore.
As we wrote back in February, the firm entered the market with its "Conservative" ISA, which has a targeted return rate of 4.05% as well as various shopping discounts to those who sign up.
Having tested the waters, easyMoney has now launched the "Balanced" IFISA. It has a targeted return of 7.28%, which is one of the higher rates out there.
But, as we'll get to later, we should stress that its new product features a far higher targeted return as it's a riskier investment.
First, let's look at the basics of these products.
How it works
The easyMoney IFISAs split investors' funds into multiple property-backed peer-to-peer loans. All loans are secured by a first legal charge over a property.
The firm claims all loans packaged in the "Conservative" IFISA have a maximum loan-to-value (LTV) of 65%). For the "Balanced" IFISA, the maximum LTV is higher at 75%.
As with mortgages, anyone looking to borrow at a higher LTV is considered to have a higher risk of defaulting on the loan and thus they have to pay a higher rate to lenders (in this case you) as compensation.
It's possible to transfer your existing ISA into this account; just make sure that you have your ISA manager's details to hand when you switch.
EasyMoney's "Balanced" IFISA has a higher minimum investment level of £10,000 than the "Conservative" option's £1,000 requirement.
Innovative Finance ISA: what it is, how it works, rates and providers
Perks for shoppers
Like easyJet Plus, which gives passengers speedy boarding, easyMoney has easyMoney plus, giving instant discounts of 3%-55% at over 100 of Britain's biggest retailers including John Lewis, Marks & Spencer, Debenhams, Currys PC World and the Apple Store.
Savings can be made in-store and online.
You can nab discounts at the cinema too, with up to 55% off tickets, food and drink at Vue, Cineworld, Odeon and Picturehouse.
Here are some more ways to get free and cheap cinema tickets
easyMoney says members will also get up to 200 exclusive offers sourced directly with the leading brands.
easyMoney plus membership is free (assuming you have deposited the minimum required £1,000).
Not without risk
The key thing to remember about Innovative Finance ISAs is that your capital is always at risk. What's more, returns are based on a target and so aren't set in stone.
Though the ISA is approved by the Financial Conduct Authority, you won't be covered by the Financial Services Compensation Scheme (FSCS), which secures your first £85,000 investment should the firm you're with go bust.
Defaulting on the borrower's part is always a possibility with these kinds of investments, especially if the value of a property you've lent against falls. In this instance, borrowers might find it difficult to sell or refinance the property.
There's also the chance that they might pay you late, but easyMoney says it will cover you for up to two months in this situation.
How it compares to the competition
Let's start off by saying that it's difficult to compare like-for-like when it comes to Innovative Finance ISAs as it depends on what you want from them.
Money can be lent to individuals, businesses and infrastructure projects – some of which offer greater returns than others. They also come with different levels of risk.
To give you an idea of what else is on offer, here are some of the top IFISA rates on the market.
At the end of the day, as your money is at risk (with no safety net in place), it's vital you do your research before investing in any IFISA.
| | | | |
| --- | --- | --- | --- |
| ISA | Investing in | Minimum investment | Target return |
| Crowd for Angels Innovative Finance ISA | Business loans | £100 | 12% |
| Capital Rise Innovative Finance ISA | Secured loans | £1,000 | 10% |
| Crowd2Fund Peer Lending | Business loans | £10 | 8.7% |
| easyMoney "Balanced" IFISA | Property loans | £10,000 | 7.28% |
| Assetz Capital Innovative Finance ISA | Secured loans | £1 | 6.25% |
| LendingCrowd Growth IFISA | Business loans | £1,000 | 6% |
| Lending Works Peer to Peer ISA | Unsecured Loans | £10 | 6%* |
| easyMoney "Conservative" IFISA | Property loans | £1,000 | 4.05% |
*Over five years, or 4.5% over three years
So is it worth going for?
As you can see, easyMoney's rates can be beaten.
The added offer of shopping vouchers is an interesting perk. While we're certainly no fans of using gimmicks to flog financial products, it could mean this IFISA becomes more valuable if it meets your specific shopping needs.
So what's the bottom line? The rates can be beaten, but if nothing else they're interesting new products and it's good to see some long overdue innovation and competition in the IFISA space.
Just make sure you're comfortable with the risk!
Compare other investment opportunities with loveMONEY (capital at risk)
Be the first to comment
Do you want to comment on this article? You need to be signed in for this feature