If the harsh winter and daily grind have finally worn you down and you desperately need a break, the good news is you needn't spend a fortune to jet off somewhere new.
Here are our top 10 tips to slash the cost of your next holiday.
Happy saving!
Compare and save on travel insurance policies with loveMONEY
Research the local area to avoid surge pricing
We all know that holidays are more expensive during peak times like school holidays as many families look to go abroad.
But with the growing proliferation of 'surge pricing', even a minor increase in demand for flights or accommodation in an area could significantly increase the cost of your holiday.
If you're unfamiliar with it, surge pricing (perhaps best known because of ride-sharing app Uber), lets companies respond almost immediately to increased demand and increase prices after every 'sale'.
So if you notice prices seem unusually high – and assuming you can be flexible on dates – it's worth doing some research on your destination to find out if there are any local events planned and change your dates accordingly (such as Mexico's Day of the Dead, pictured below).
Skyscanner, for example, can tell you how the cost of a flight varies across the month and year.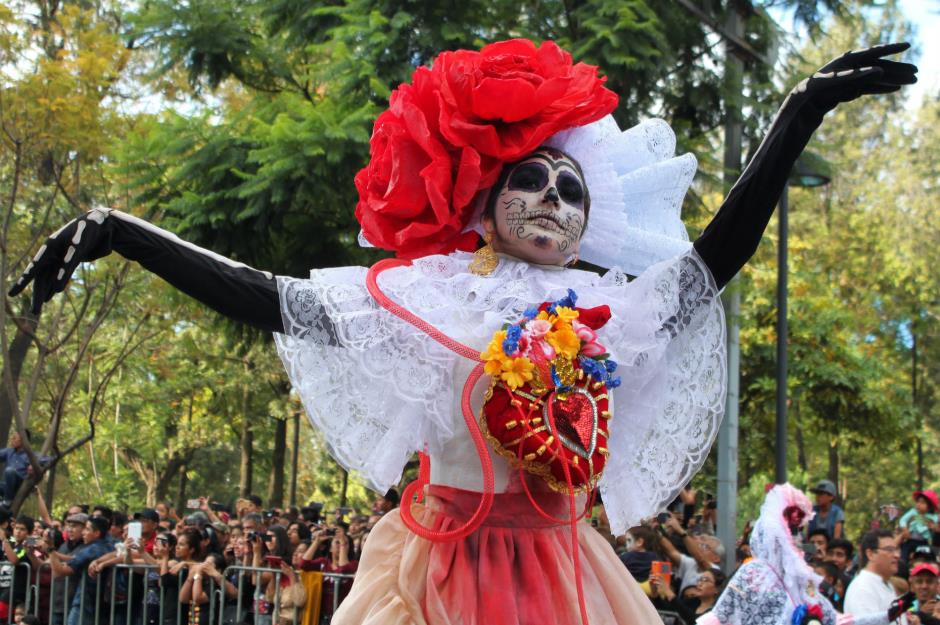 Sign up for secret deals
Shopping around on travel comparison sites can uncover flight deals but can be time-consuming - although it's certainly better than just looking at one airline.
Consider signing up for the free newsletter from Jack's Flight Club
This flags up big savings on airline tickets along with details on how to book them plus details of airline 'glitches' which can mean rock bottom fares.
Alternately, BeRightBack is a 'subscription' holiday service: you pay £49.99 a month for three European minibreaks a year.
When looking at hotels, try going directly to the hotel's own website rather then just going through booking sites, which can add extra costs.
Get more travel tips, inspiration and deals from our sister site loveEXPLORING.
Pay by credit card
Pay for your holiday with a cashback credit card and you can recoup up to 5% of the cost – just make sure you pay it off in full each month to avoid costly interest.
The top deal on the market at present is the American Express Platinum Credit Card, which pays 5% on spend for the first three months, (up to a cashback limit of £125), and then an ongoing rate of up to 1.25%. There's a fee-free 'Everyday' version of the card.
Alternatively, you can put your spend on a rewards credit card.
This British Airways Credit Card lets you collect Avios points, which can be spent on flights, hotels or car hire; Virgin Atlantic have their own credit cards. American Express' Preferred Rewards Gold Card points can be spent on both airlines and includes lounge access.
All these cards offer huge point bonuses on joining and/or minimum spend that would take months to accumulate just by flying.
As a final point on paying by credit card: any purchase over £100 provides vital consumer protection that a debit card doesn't offer.
Compare all our top reward credit cards
Single tickets can be cheaper
Booking a return doesn't mean you've got to buy both tickets with the same airline.
Sometimes two singles with two different airlines can work out cheaper, especially when you've got budget airlines doing the same routes.
For example, both easyJet and Ryanair fly from Luton to Tenerife and to Barcelona (pictured) and fares do vary between the two on the same dates.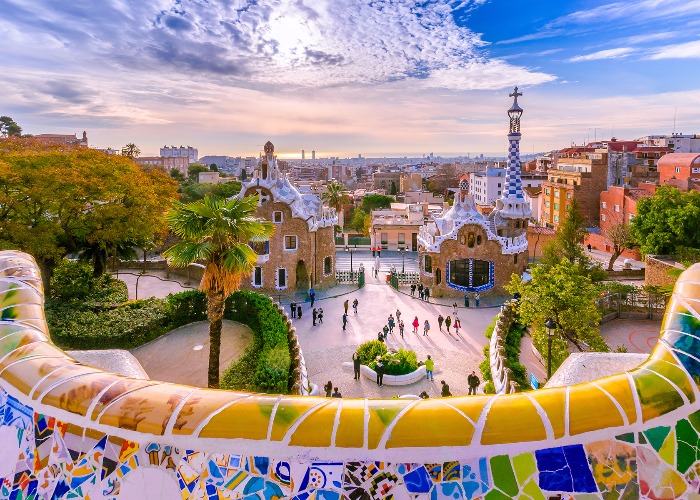 If you are flying with the same airline, be aware that missing your outgoing flight could lead to the airline automatically cancelling your return ticket, with no compensation offered. It's best to get in contact with the airline to explain why you missed the outgoing flight.
Book on Monday and fly Tuesday
Monday is the cheapest day to book your flights, (but not to fly), according to travel search site Skyscanner.
And when it comes to flying, leaving on a Tuesday can typically save you around 10% compared with other days according to flight comparison site Momondo.
This doesn't just apply to flights: read our guide on how to cut the cost of your next cruise holiday. It'll show you the best times of year to book.
Conversely, booking last-minute can knock a load off the price of your holiday too. In one sense, 'late' means no more than eight to 10 weeks before departure as that's when the bargains kick in.
However, if you want to go proper last-minute, try the obvious lastminute.com. Although you might not have much control over where you travel to or sleep, at least it'll be that bit cheaper. A real winner for travellers who like surprises.
Don't forget travel insurance - compare policies and apply in minutes
Visa savings
If you need a visa for your trip, most travel companies can organise this for you but you can save more doing it yourself.
If you're going to Australia, then you can apply for a free 'eVisitor' tourist visa online, but going through a commercial 'Visa' company can cost £19.
ESTAs, which are needed for the United States, are a particular target of commercial companies falsely advertising themselves as 'official'. The one and only official website for ESTAs can be found here.
Worth checking any visa and passport requirements before you go so you're not caught out.
Homes, not hotels
You could go Airbnb to cut costs, or why not try a house swap through sites like House Swap for free accommodation.
Booking apartments rather than hotel rooms can save money if you're staying more than a couple of days or travelling as a group.
And avoiding the tourist hot spots and finding places to stay in local neighbourhoods can save you cash too.
Read more: you guide to house-swapping, pet-sitting, couch surfing and more
Go 'all-inclusive'
Paying a fixed price to cover flights, accommodation, meals, drinks and activities can save big bucks according to Post Office Travel Money.
A week's holiday in Paphos could cost under £382 per person due to cheap holiday packages and local food and drink, although other destinations were far more expensive.
It's in destinations with more expensive food and drink, such as Dubai, where an all-inclusive package could really pay off.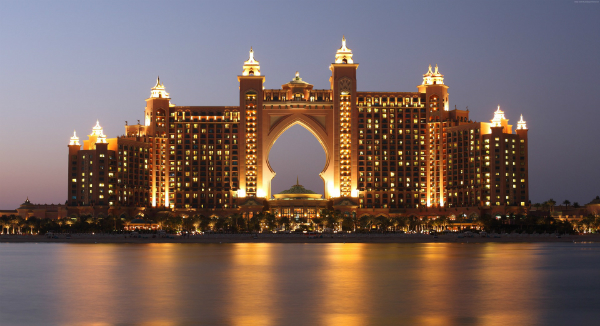 But the contents of that all-inclusive package can vary, so check what you get before booking as some deals may only include the local beer, wine and spirits or mean buffet dining every night.
Pack travel insurance and go ATOL
Nobody wants to waste money paying for a holiday they can't go on, so always buy travel insurance when you book your trip.
With several airlines failing in recent years, such as Monarch and Primera, you'll need cover even before you fly.
Check policy terms, as in the event of a claim, some insurers may ask you to pay costs upfront and wait for reimbursement, however, Co-op Travel insurance has just launched a 'cashless' policy which means no upfront costs to pay on medical claims.
It's also worth checking if your airline, hotel or holiday package provide is covered by the ATOL scheme, which provides no-quibble compensation for customers if the business collapses. Unfortunately, many cheaper providers aren't included.
Don't overpay or risk a useless policy - compare travel insurance here