Your 2018 money questions answered (mostly)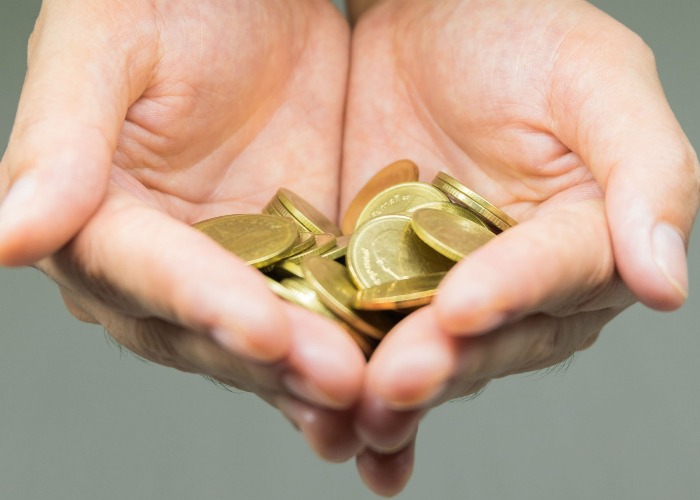 Will savings rates finally catch up with inflation in 2018? Will house prices fall? We answer some of the key finance questions for the year ahead.
So what lies ahead for your personal finances in 2018? Could Bitcoin go mainstream and what will house prices do? Are we set for another hike in Base Rate?
Well, no one has a crystal ball so it's impossible to be certain.
But here are some of the most common money questions our readers have for 2018 – and what we know about the answers so far.
For key financial developments that will definitely happen in 2018, read our guide to the changes due to be rolled out this year.
Will interest rates rise?
No one can know the answer to this but at least we can look at the markets, look at the potential influencing factors and even look at the minutes of the Monetary Policy Committee, the organisation that sets the Bank of England's Base Rate.
So we can make fairly well-educated guesses about what might be in store.
Several market analysts have said they anticipate a small hike to base rate this year, perhaps 0.25%. Two-fifths of the economists questioned by the Financial Times predict a 0.5% hike over 2018 but a sizable minority predicted either a continuing freeze on rates or several hikes.
Unless things change in an unexpected way (and that's perfectly possible in the current climate) then it doesn't look like the experts believe anything too dramatic will happen this year.
But, of course, no one really knows for sure. The only thing that's certain is if rates do rise it'll be good news for savers and bad news for new borrowers – which we'll cover in more detail a little later.
What will happen to house prices?
If anyone tells you they know exactly what will happen to house prices then they're either lying or they just flew in on a TARDIS.
But we can look at what the experts in this area are predicting – and it's not big changes. Most suggest a maximum increase of 1% over the next 12 months and several suggest prices in London are set to fall.
Nationwide, which publishes a regular price index, is predicting prices to stay broadly flat this year, with a maximum increase of 1% or thereabouts. Halifax is predicting growth will come in somewhere between 0% and 3%.
Now read: House prices: biggest risers and fallers revealed
Will savings rates beat inflation?
2017 was not a great year for savers, thanks to high inflation and low savings rates. Many people may be worrying about the returns on their savings – it's been so low for so long that anyone who relies on their interest is likely to be really feeling the pinch.
If Base Rate does rise slowly then it's unlikely to make a huge difference to savings rates over the next 12 months at least.
However, the good news is that the same FT economists also predicted inflation to fall back from its current high level, although they do anticipate it will remain above the 2% target rate.
So while savings rates seem unlikely to soar dramatically upward, at least inflation is tipped to fall. Meaning that savings rates could at least stand a better chance against inflation in 2018.
Make sure your savings are earning a top rate: compare accounts
Will the Bitcoin bubble burst?
Relatively few people understand Bitcoin, let alone understand what its movements might be over the next 12 months.
And there's no shortage of opinions on what will happen, ranging from predictions its value will rocket ever upward to suggestions it is simply going to crash and burn.
The bookmaker Betway is tipping Bitcoin at just 1/3 to rally past the $50,000 mark this year, saying it is confident the currency is going to make real gains.
Interestingly, it's offering odds of 2500/1 for Poundland to be officially renamed Bitcoinland, if anyone fancies a flutter.
Meanwhile, David Stockman, President Ronald Reagan's former director of the Office of Management, has told CNBC that the currency is likely to "burn out in a spectacular crash".
Perhaps the more interesting question is whether Bitcoin will maintain its dominance. The rise of other cryptocurrencies, including Ethereum and Ripple, means that it is now fighting for market share.
At the start of 2017, Bitcoin represented more than 80% of the cryptocurrency market. Now that's down to just over 36%. Watch this space (and other coins).
Now read: Bitcoin: how I made 400% in four months
Is cheap borrowing over?
2017 saw some exceptionally cheap mortgage rates but the Base Rate hike means that some of the cheapest deals have already been pulled and the number of credit card offers on the market also dropped off a little towards the end of the year.
Sadly for borrowers, many leading economists think that was just the beginning of a greater trend. A survey of 50 economists carried out by The Times shows that many expect households to face higher borrowing costs in 2018 even if the base rate doesn't rise.
Slightly less than half said they believe that market rates will rise by 0.5% percentage points next year, adding to the cost of mortgages, loans and credit cards.
That's potentially bad news for British borrowers, with Labour warning that levels of unsecured borrowing have exceeded more than £14,000 per household and could reach £19,000 per household by the end of this parliament if levels follow the current trajectory.
Check and compare loan rates with loveMONEY
Will wages start to rise?
It's not just because we're feeling broke after Christmas, we need a pay rise because wages have been pretty stagnant over the last year.
Sadly, at least two organisations say a pay hike is not on the cards for the average worker in 2018.
The TUC has published analysis that suggests Britain is likely to have the worst wage growth of any wealthy country this year, coming in behind Italy, Hungary and even Greece.
It claims that British workers' earnings will decrease by 0.7% this year in real terms, once the effects of inflation have been factored in.
The Resolution Foundation is similarly bleak about earnings, forecasting 0% growth in earnings throughout 2018. Bleurgh.
What will we be worrying about?
Good news about inflation probably falling, bad news about what else we're going to be fretting over.
The FT has carried out its annual survey of economists and discovered that they believe interest rates and high levels of debt are going to replace inflation as the big worry troubling people this year.
After all, it was high levels of borrowing that helped boost consumer spending during the squeeze of 2017. Plus, unsecured borrowing grew at around 10% throughout last year, meaning Brits face higher rates this year on higher debts.
What are your big money questions for 2018? Do you expect to feel richer or poorer? Vote in the poll above and have your say using the comments below.
Be the first to comment
Do you want to comment on this article? You need to be signed in for this feature