Ryanair: full list of flight cancellations, your rights to a refund or alternative flight and how to claim compensation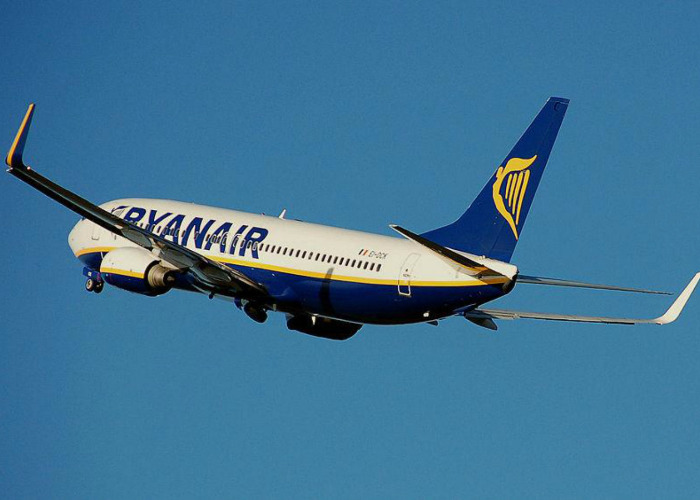 With Ryanair announcing new flight cancellations for Christmas the CAA has warned Ryanair to stop misleading passengers about the option to be rerouted. Find out if your flight has been affected and what your rights are when it comes to compensation and alternative flights.
The UK Civil Aviation Authority (CAA) has ordered Ryanair to stop misleading passengers about compensation and rerouting cancelled flights with another airline.
It also wants Ryanair to help passengers whose flights have been cancelled in the last two weeks and may have made expensive alternative plans as a result of being misled by the airline.
The CAA has given Ryanair a deadline of 5pm today (Friday 29 September) or it will continue with enforcement action which could see the airline taken to court and hit with an unlimited fine.
Its chief executive, Andrew Haines, said: "We fully expect all EU airlines to meet their obligations regarding passenger rights."
What's happened?
The Ryanair chaos kicked off in earnest on 17 September, when 82 routes were cancelled due to staff shortages.
It is estimated that 2,100 flights will be affected between 17 September and 28 October.
As if this wasn't bad enough, the airline this week announced further cancellations on 34 routes, impacting 18,000 flights between 1 November 2017 and 24 March 2018.
The cancellations are expected to impact 700,000 passengers until next March.
In this article, we'll explain your rights if your flight has been cancelled.
The best and worst airlines for delays and compensation
Which flights are affected?
You can see the full list of cancelled flights between now and 28 October here (this link is currently down, but keep checking for updates or to be redirected to a new page).
The full list of routes impacted by the suspension of service between 1 November and 24 March 2018 can be found here and the full list of cancelled flights from the UK and other destinations can be found here.
Overbooked flight? Make sure the airline pays up!
What are my rights if my flight is cancelled?
If your flight is cancelled Ryanair is required under EU rules to provide you with a refund, a new ticket for the next available flight or one for a future date. You can read more about your rights here.
The CAA says that if an alternative airline is flying to your destination 'significantly sooner' than the next flight offered by Ryanair you have the right to be rebooked onto that airline.
Avoid rip-off fees while abroad with these cards
Do I need to contact my travel insurer?
Only contact your travel insurer if you're unhappy with the response/compensation you receive from Ryanair.
Perhaps in an attempt to ward off a flood of queries, Mark Shepherd, head of property, commercial and specialist lines at the Association of British Insurers, issued the following statement recently:
"Ryanair has admitted it is to blame for the large number of flights currently being cancelled.
"Travellers affected will be understandably upset and have every right to expect help and support from the airline, whether that is alternative flights with a different carrier or compensation for the disruption suffered and other expenses incurred.
"If passengers are experiencing additional costs which for some reason Ryanair is refusing to cover they may be able to make claims on a travel insurance policy, but this may depend on the level of cover they bought.
"Clearly the first port of call must be Ryanair itself."
Get top quality travel insurance for less: compare policies today
What went wrong at Ryanair?
Embarrassingly for a multinational company, the disruption occurred because Ryanair "messed up" the planning of its pilots' holiday leave.
Previously, staff holiday leave ran from 1 April each year, but the airline is shifting that so it runs from 1 December instead.
As a result of this change, Ryanair marketing officer Kenny Jacobs says the airline had to allocate a load of annual leave to pilots in September and October.
"We have messed up in the planning of pilot holidays and we're working hard to fix that," he said.
Be the first to comment
Do you want to comment on this article? You need to be signed in for this feature