'Cheap' deals: the real cost of Nespresso coffee machines, budget flights and mobile phone contracts revealed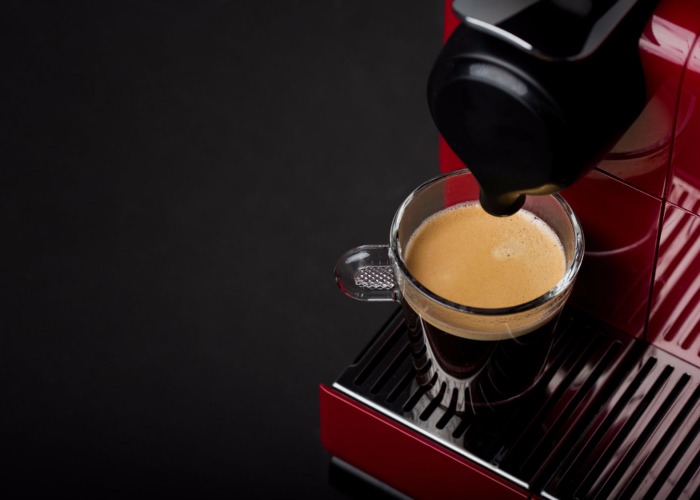 Companies have a way of making a deal look really cheap on the surface, but aren't as inexpensive as they seem. Ruth Jackson reveals three of the worst offenders.
Cheap offers are always alluring, particularly when there are perks thrown in.
We show you three such offers that look great on paper but, when you break them down, aren't as good as they seem.
Nespresso machines
Nespresso is offering its ever-popular coffee machines for just £1 as part of its new subscription scheme. Hand over £1 and you get your coffee machine, but you also sign up to a subscription that costs at least £216 a year.
There are three subscriptions to choose from – the cheapest at £18 a month comes with the Essenza Mini coffee machine – which retails for around £80 - and gets you 50 credits a month.
You can use your credits to buy around 50 coffee pods, depending on which ones you buy.
That's around 36p a capsule, compared to 31p if you buy them in-store. So, you'll pay more for your pods, and if you want more than one and a half coffees a day you'll need to buy extra pods too.
Given that you can get Nespresso-compatible coffee pods for as little as 17p you could get 50 capsules a month for £8.50 – that's £10 less than if you sign up for the deal. Include the cost of the machine and it is still cheaper to buy the machine and choose your own-brand pods at £183 for the year.
Budget flights
Many of us assume that, even with the numerous add-ons, budget airlines are the cheapest flight option, but that isn't always the case. It pays to check the big names such as Virgin and British Airways when you are planning a trip as well as the budget options.
For example, a family of four flying to Faro for October half term would pay a headline rate of just £219 with Ryanair from Luton. That compares to £398 with British Airways from Gatwick.
But if add in hold luggage and seat selection the price rockets to £491.52 with Ryanair.
Whatever the final price, make sure you're covered with the right travel insurance.
Mobile phones
If you are considering buying the latest mobile phone it can look cheaper to sign up for a contract with a mobile phone provider, but often you'll save money if you buy the phone upfront and opt for a sim-only contract.
For example, Vodafone is offering the brand-new Samsung Galaxy Note 8 for the lowest upfront cost of just £9.99, compared to a retail price of £869.
However, it comes with a 24-month contract at £64 a month. For that you get unlimited calls and texts and 8GB of data. Over the two years, this deal would cost you £1,545.99.
In contrast, if you bought the phone up front you could then sign up for Vodafone's 12-month sim-only deal. It costs £17 a month and offers the same unlimited calls and texts plus 8GB of data. Assuming you stuck with the same deal for two years it would cost you £408.
Add in the cost of the Samsung Galaxy Note 8 and you'd have paid a total of £1,277 – that's £269 less than if you had gone for the low upfront cost.
Get a better deal on your mobile phone with Recombu
Know of any other 'cheap' deal rip-offs? Tell us in the comments below!
Up next:
School uniform challenge: the best kit based on price, comfort and how long it lasts
Parents: last chance to apply for 30 hours of free childcare
FREE insulation handout worth £775 for 'everyone'... but you'll need to act fast!
Be the first to comment
Do you want to comment on this article? You need to be signed in for this feature