Lloyds Bank, Halifax and Bank of Scotland launch Direct Debit cashback offers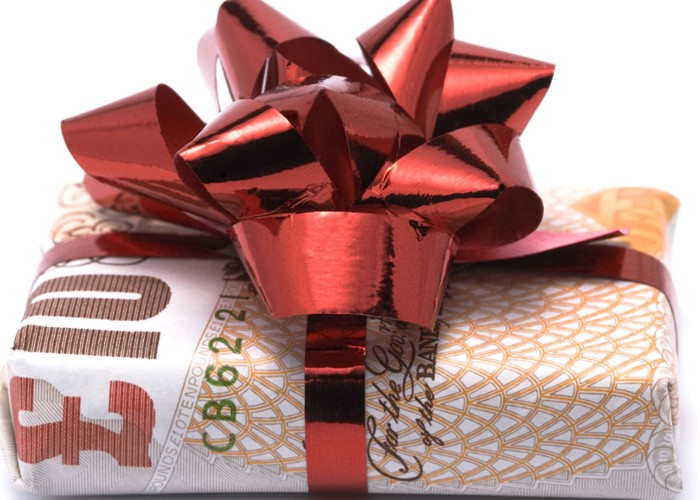 Lloyds Bank, as well as Halifax and Bank of Scotland, are now offering cashback deals on Direct Debits. But are the offers worth going for?
Lloyds Bank has introduced a new perk on its Everyday Offers cashback scheme.
From today current account customers will be able to pick from a range of special Direct Debit cashback deals that pay a juicy one-off bonus for signing up and could see savvy customers pocket hundreds of pounds.
The new offers will also available to Bank of Scotland customers and Halifax current account customers using the Cashback Extras scheme.
Cashback not for you? Compare other current account offers
How it works
The Everyday Offers (Lloyds Bank, Bank of Scotland) and Cashback Extras (Halifax) schemes allow current account customers to earn up to 15% cashback when they spend at selected retailers using their debit or credit card, in-store or online.
Now customers can also get up to £50 cashback when signing up for selected products like a mobile phone contract or new newspaper subscription that they pay for using a Direct Debit.
To benefit you just need to activate the offers online or via your banking app and pick the ones you want before you spend.
To be eligible you need to be over 18, have a Lloyds Bank, Halifax or Bank of Scotland current account, have a debit or credit card and be signed up to internet banking.
What you can get
The new Direct Debit cashback offer includes £30 cashback when you set up a subscription to The Financial Times and there's £50 cashback when you sign up to a mobile phone contract with EE.
At the moment that's all there is, but Lloyds Bank says more offers will follow.
This new perk is in addition to the regular cashback offers you can use when you shop at selected retailers.
Right now, with the Halifax Cashback Extras scheme, for example, you can get 10% cashback when you shop at Aldi, Costa, Waitrose, Aldi, Burger King, Harvester and more.
The offers are tailored to customers and based on where you have used your debit or credit card before.
How quickly will you get cashback?
Cashback on card offers is normally paid into your current account on or before the last working day of the month after you make the purchase.
With the Direct Debit cashback offer, the money is paid into your personal account on or before the last working day of the month after your second Direct Debit payment, so you'll have to wait a bit longer.
Cashback won't be paid if you cancel your Direct Debit instruction before your second payment.
How it compares
Santander offers a similar cashback reward scheme called Retailer Offers.
It also allows current account holders to earn up to 15% cashback at selected retailers when using a debit or credit card but when it comes to cashback for Direct Debits the bank has a different approach.
Santander's 123 Current Account and the 123 Lite Current Account pay up to 3% cashback on certain Direct Debits.
The NatWest/RBS Reward account offers a flat rate of 2% unlimited cashback on a range of household bills too.
So, if you are looking for a long-term benefit rather than a one-off short-term gain, these accounts might be more rewarding, plus they pay cashback regardless of your provider.
For an even easier win, the TSB Classic Plus account is worth a look. It pays £5 cashback every month to customers have two Direct Debits – whatever they are for.
For more see our roundup of the best bank accounts for cashback.
Is it worth going for?
If you bank with Lloyds Bank, Halifax or Bank of Scotland the new perk is something to consider the next time you are shopping around for savings on household bills.
However, you should make sure you work out the best deal for you in the long run rather than signing up for a one-off cashback offer as you might save more with another provider or contract.
Remember even if your current account doesn't offer cashback you could still earn money by using websites like Quidco and TopCashback. The pay cashback when you shop using their tracked links with selected retailers online.
The sites also offer one-off bonuses. Quidco, for example, is offering £93 cashback on all non-iPhone EE contracts worth £47.99 a month.
Up next:
Barclays bank closures 2017: is your local branch on the list?
Halifax mobile banking app review: what's it like for current account holders?
Be the first to comment
Do you want to comment on this article? You need to be signed in for this feature