Microsoft 'account is at risk' email scam: how to stay safe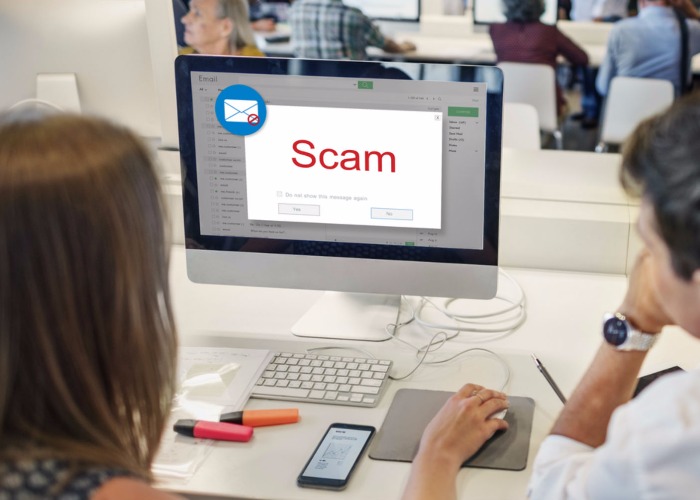 There's a new Microsoft phishing email doing the rounds claiming your "account is at risk". Here's how to stay safe.
Watch out for a new phishing email claiming to be from Microsoft.
Scammers are sending emails pretending to be from the computer giant in an attempt to steal your personal details.
The email appears to be from Microsoft and says that "recovery details associated with your account has been tampered with."
It looks like it's from a genuine address – alert@outlook.office365.online.com – and it mentions you by name (assuming your name is in your email address).
However, it's definitely not a genuine email. Poor grammar is the most obvious clue that this is a scam.
The email goes on to say:
"We presume this may be an account-takeover action by someone else. Clarify if you are aware of this development by checking below".
You are then directed to click on a link entitled 'Recovery Settings'. Don't click on it. If you do you are taken to a web page and asked to enter various personal details that the scammers may then use to steal your identity.
If you receive this email, delete it. If you have a Microsoft account you can double check your log-in details by opening your web browser and typing in the Microsoft website address yourself then log into your account.
Key signs of a scam email
Keep an eye out for these classic red flags:
The sender's email address doesn't match with the real organisations web address;
You aren't addressed by your proper name, instead there is a generic greeting such as 'dear customer';
There is pressure to act quickly – either you need to quickly claim a prize or if you don't act your account will be closed;
You need to click on a link in order to act;
You are asked for personal information such as a user name, password or your bank details;
Mistakes – scam emails often contain spelling and grammatical errors.
If you think you've been a victim of a scam, check your credit report for anything suspicious.
You could win £100 every day! Sign up to the loveMONEY newsletter and you'll be entered into the prize draw
Keep yourself safe from scams:
Beat the scammers: insider tips from a professional hacker
7 PayPal scams that will cost you
This ATM scam has made a comeback
Be the first to comment
Do you want to comment on this article? You need to be signed in for this feature