Refunds on faulty goods: how to successfully complain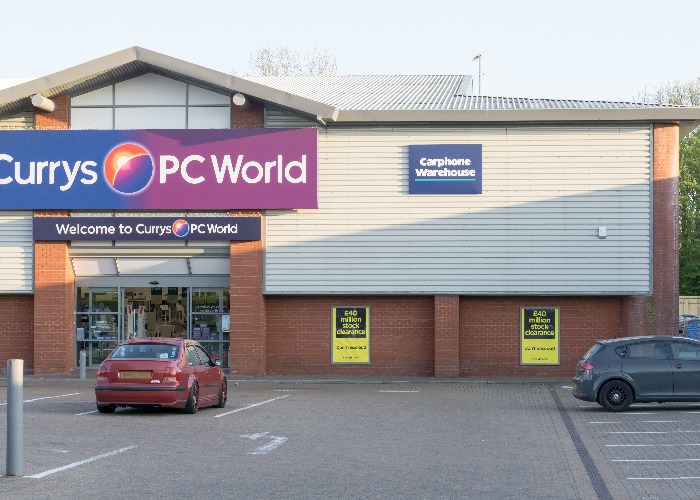 By knowing my consumer rights and contacting the right people, I was able to get a £110 refund from Currys PC World for a cheap dishwasher that was 3 years old. Here's how.
When it comes to returning faulty goods, it's vital you don't simply throw in the towel.
By knowing your consumer rights and how to successfully complain you can get a complete or partial refund even if you bought an item years ago.
I should know, because I did exactly that.
Avoid interest on a new purchase with one of these brilliant credit cards
Faulty product outside of warranty
Last August our dishwasher packed up, just two months short of its third Birthday.
There was no shuddering, grinding halt.
It was just suddenly incapable of heating the water and would only wash any of the cycles in cold water.
Dishes came out dirty, and after several 'test' washes, the machine was rapidly turning mouldy and smelly.
After a trawl through several online forums asking for advice, the unanimous vote seemed to be that it needed a new 'heating element'.
Not necessarily a cheap part, which meant a call out and repair bill could come close to the cost of a new machine.
I'd bought the dishwasher from Currys PC World in October 2013.
Fair enough, it was a budget model; a Currys' own 'CID45B13' to be exact, at around £200.
But surely just because it was a budget model, rather than a more expensive Bosch or Miele machine, didn't mean I should expect it to break down after less than three years?
Consumer Rights Act
From October 2015 the chunk of legislation covering faulty goods, among other things, is the Consumer Rights Act.
However back in October 2013 when I first bought my dishwasher it was the 'Sale of Goods Act' that was in place.
Under both; anything you buy should be of 'satisfactory quality, 'fit for purpose' and 'as described'.
And under these acts, anyone with faulty goods has the right to go back to the retailer for up to six years after purchase and ask for a repair, replacement or partial refund.
The 'partial' refund bit is to cover the fact if you've had the item for some time; then you've had some use from it.
There's a slightly murky grey area here in that this only applies if the product could 'reasonably' have been expected to last six years or more.
Another caveat is that it's been used in line with any manufacturer's instructions.
After checking various consumer websites, I learned the 'average' lifespan of a dishwasher seemed to be anything from seven to twelve years, so mine seemed to have had a pretty short shelf life.
Get extra protection by making your purchase with a credit card: learn more
Making my case
I decided to tackle Currys on the point that the dishwasher wasn't 'fit for purpose', as, with relatively 'light use' it hadn't even survived three years.
And I intended to take my case to the top; by writing to the boss of Currys.
I tracked down his name and email address through the handy www.ceoemail.com website.
If you've not used this website before, it's a brilliant tool in the battle against big companies as you can search for email addresses for the top people at many of the UK's big companies.
So I emailed the company CEO, Mr. Sebastian James, who heads up the Dixons Carphone group, which includes Currys PC World.
Make sure your home insurance is up to scratch with our handy guide
How to complain
I explained the problem, told him how 'disappointed' I was with the performance of the dishwasher and attached a copy of my original receipt.
I didn't rant or rave. In fact I did the complete opposite and kept my email chatty and friendly.
I told him that there were three of us in our house, reassured him that we definitely didn't live with the England Rugby team or wash up for a family of 10 every day.
And I signed off by asking Mr. James whether he considered less than three years was an acceptable lifespan for one of his company's products.
At this stage, I should point out that I didn't get any 'special treatment' because I'm a Journalist.
I deliberately sent the email from my personal' email account, which is in my married name; and also the name that was on my original order, so there was no connection with my 'day job' as a journalist.
Avoid interest on a new purchase with one of these brilliant credit cards
Getting a refund
One day later; I got a phone call from a high up office in Currys PC World where I was told they'd got my mail and wanted to offer a couple of solutions.
First came an offer of a free repair; however by now, I'd ordered a new dishwasher from a different company.
Then came the offer of a £110 voucher, (half the original purchase price), which could be used on any appliance or gadget from Currys PC World within the next two years.
The end result was that I got the voucher within a week; mailed Mr. James to thank him for his help and have since used the voucher as part payment on a new tablet as thankfully our current dishwasher is still going strong!
Know your rights! More guides from loveMONEY:
Do you owe the taxman a cut of your savings interest?
Your rights when you shop online
Be the first to comment
Do you want to comment on this article? You need to be signed in for this feature