Cheap alcohol? Supermarkets 'mislead shoppers' over pricing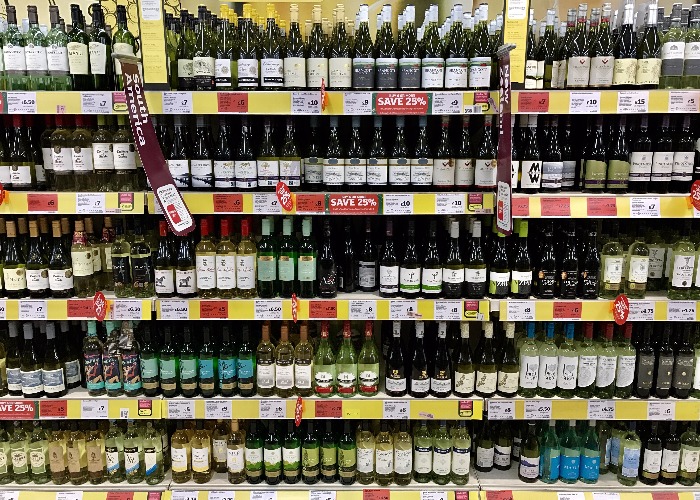 Fake deals and inflated prices mean you could be overpaying for alcohol this Christmas. Find out what you should be paying.
Supermarkets are constantly offering deals on alcohol, such as multibuy offers, discounts, and special buys.
As a result you may find yourself putting a couple of extra bottles of wine in the trolley to make the most of a deal or stocking up on your favourite whiskey while it is reduced.
But, are you really saving money?
Dodgy pricing
You probably won't be surprised to hear that, in many cases, the answer to that question is a resounding 'no'.
This is because retailers love to muddy the waters when it comes to a special offer.
So, they might inflate the price of a product for 28 days so they can then make it look like they are offering a really big discount.
Or, offer a multibuy discount that is absolutely miniscule when you do the sums.
For example, at the moment Morrisons is offering one litre of Bombay Sapphire Gin at a special offer price of £20, down from £27.
But, research by alcohol price comparison site bringabottle.co.uk shows that over the past year the gin has been sold most often at £20, meaning it isn't a bargain at all, just the normal price.
Get a better deal: earn cashback on your shop with these credit cards
How to spot a good deal
Bringabottle.co.uk analysed 1.4 million prices over the past year to find the true retail price of the bestselling drinks in the UK.
The company has averaged the lowest retail price over the past 365 to produce the real price of each drink.
Armed with this information you can spot the good deals from the fakes.
The research has revealed that some supermarkets and shops are selling drinks at well above the average price, while others are trumpeting huge discounts that are, in fact, the standard price.
For example, Tesco is currently selling festive favourite Veuve Clicquot Champagne for £30 a bottle, whereas it will cost you £40 in Sainsburys.
Bringabottle's research shows the average price over the past year was just £29.50, showing both supermarkets are upping the price for Christmas.
"Consumers are savvy enough to shop around for the best price in the market, however finding out what they should be paying can sometimes be difficult," says Hugo Fairey, director of BringaBottle.
Get a better deal: earn cashback on your shop with these credit cards
Actual retail prices
Find out the average price for all your favourites in the table below.
| | | |
| --- | --- | --- |
| Name | Size | True Retail Price |
| Glenmorangie 10 Year Whisky | 70cl | £24.90 |
| Belvedere Vodka | 70cl | £30 |
| Stolichnaya Red Label Vodka | 70cl | £14.46 |
| Torres Vina Sol Wine | 75cl | £5.35 |
| Hardy's VR Merlot | 75cl | £4.92 |
| Villa Maria Sauvignon Blanc | 75cl | £7.48 |
| Stella Artois Lager | 330ml | £0.77 |
| The Famous Grouse Whiskey | 70cl | £13.03 |
| Canti Prosecco Brut | 70cl | £6.99 |
| Moët & Chandon Champagne | 75cl | £26.94 |
| Oyster Bay Chardonnay | 75cl | £8.04 |
| Campo Viejo Rioja Temranillo | 75cl | £6.49 |
| Veuve Clicquot Champagne | 75cl | £29.50 |
| Jameson Irish Whiskey | 70cl | £18.41 |
| Tanqueray Gin | 1l | £21 |
| Lanson Black Label Champagne | 75cl | £21.43 |
| Faustino I Rioja | 75cl | £12 |
| The Glenlivet Founders Reserve | 70cl | £25 |
| Bombay Sapphire Gin | 1l | £20 |
| Russian Standard Vodka | 70cl | £12 |
Be a savvy shopper:
Tricks to save more money on your Tesco shop
Cheap food & drink: top supermarket offers
Be the first to comment
Do you want to comment on this article? You need to be signed in for this feature