The Government has "surprisingly" scrapped plans for a secondary market for the resale of annuities, claiming the risks far outweighed the potential benefits.
It means thousands of pensioners stuck with miserly annuities won't be able to cash them in after all.
Up until the recent pension freedoms were introduced, pensioners had to use their retirement savings to purchase an annuity, which provides a steady income for life.
However, annuity rates have plummeted in recent years, leaving many pensioners with a paltry income in return for their pension savings.
As a potential extension of the new pension freedoms, the Government was considering introducing a secondary annuity market in April 2017, which would allow pensioners to effectively cash in their annuity for a lump sum.
But those plans have now been scrapped.
Plan for your retirement: compare Self-Invested Pension Plans (SIPPs)
Why has the Government done this?
The Government was concerned about savers getting ripped off.
For starters, there were very few pension firms willing to enter the secondary market, meaning there would be very little competition – and thus lump sums were likely to be smaller.
There were also concerns pensioners would run out of cash before they died – and that many could fall victim to fraudsters in the short term.
Data shows one in seven pensioners were contacted by scammers in the build up to the existing pension freedoms.
Commenting on the decision to scrap secondary annuities, Simon Kirby, Economic Secretary to the Treasury, said: "Allowing consumers to sell on their annuity income was always dependent on balancing the creation of an effective market with making sure consumers are properly protected.
"It has become clear that we cannot guarantee consumers will get good value for money in a market that is likely to be small and limited.
"Pursuing this policy in these circumstances would put consumers at risk – this is something that I am not prepared to do."
Plan for your retirement: compare Self-Invested Pension Plans (SIPPs)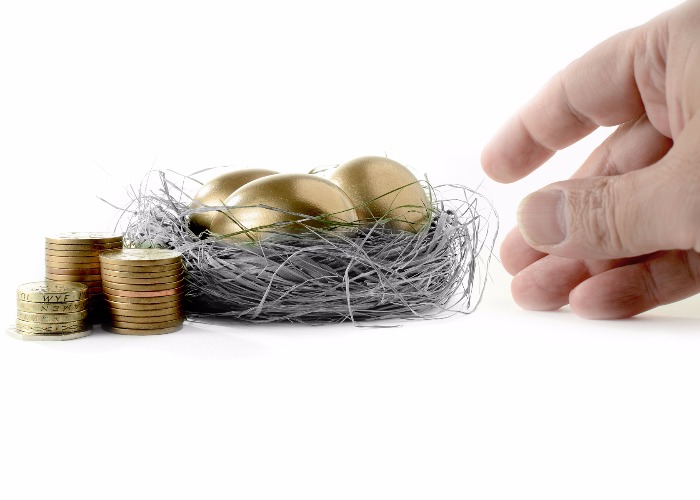 Was it the right decision?
Analysts are divided on whether the decision is a good one for pensioners.
Paul Green, director of communications at financial firm Saga, described it as a "surprising" announcement.
He added: "The development of this kind of market was always going to be complex… however, there will be many pensioners who will be sorely disappointed.
"Thousands of people who receive minimal income from annuities they were forced to buy would have benefitted from a way to sell their annuity.
"Indeed, research carried out by Saga found that 58% of people who wanted to sell their annuity were receiving such a small income they could do nothing meaningful with it.
"It looks now that there will be no way for them to turn that meagre income back into a lump sum."
However, Tom Selby, senior analyst at stockbrokers AJ Bell, said a secondary annuity market was always going to be "riddled with problems".
He added: "The market would have been stacked in favour of the buyer and posed unacceptable risks to savers, who could have seen the value of their pot ravaged by charges.
"Pension scammers would also inevitably have seized on the changes to target annuity holders. It was difficult to see a long-term market where consumers would have got good value."
Plan for your retirement: compare Self-Invested Pension Plans (SIPPs)
Politics at play?
The concept of a secondary market was first floated by former Chancellor George Osborne. Some have described the decision to scrap it signals a change of tack from the new Government.
Tom McPhail, head of retirement at pension provider Hargreaves Lansdown, said: "The pension freedoms were George Osborne's baby.
"The secondary annuity market concept was enthusiastically supported by the two most recent pensions ministers.
"The fact that it has now been dropped could be indicative of a new government which is progressively shedding the legacy policies of the Cameron/Osborne era and is increasingly pursuing its own agenda."
Selby at AJ Bell added: "It's interesting to note that by ditching this policy, Philip Hammond has binned one of George Osborne's key pensions pledges.
"The industry will now wait with baited breath for further announcements from the Treasury ahead of the Autumn Statement, most notably on the future of pensions tax relief."