Opinion: why a clampdown on landlords is long overdue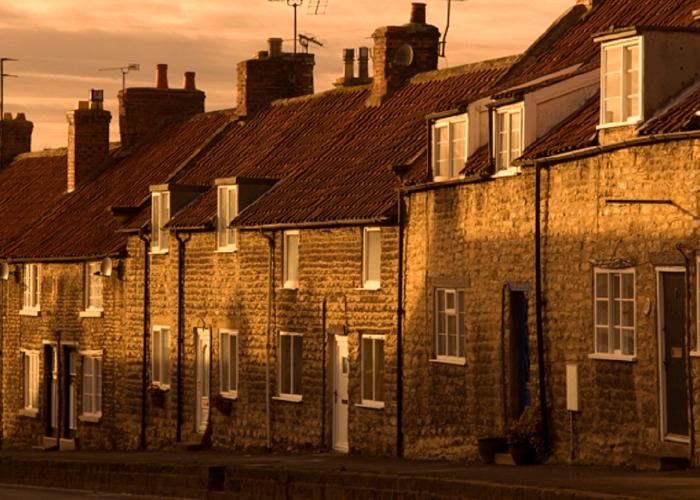 Rising numbers are renting and that's why it's time to police landlords more thoroughly…
We need to talk about landlords. These are men and women whose business is other people's homes.
Their business decisions directly affect the lives of men, women and children across the country – and the number of people subject to their decisions is growing rapidly.
The number of households in the private rented sector has already more than doubled since 2001 and analysis from PricewaterhouseCoopers suggests that more people will rent privately in the UK than own with a mortgage by the year 2025.
A clampdown on landlords is long overdue if we are to protect householders, children and the public purse.
Search for a cheaper mortgage deal today
Speaking from experience
And I should know, because I am a landlord.
What began as an accidental rental property on a consent-to-lease mortgage has turned into a cost-neutral buy-to-let that we hope to keep for many years.
We have excellent tenants and do our best to be good landlords; we manage the property ourselves so we can check everything is being done properly, having been let down by agencies in the past.
We understand our legal requirements and meet them, we encourage our tenants to decorate the house and put down roots, we have agreed that they can have pets because it's always seemed unfair that renters so often can't.
But I'm not being smug; it's not enough. There is simply no one checking that we are even meeting the minimum legal standards, let alone treating our tenants like they are people who deserve to have some security in their home.
A newly-built property like ours near the town centre and with a reasonable rent is in demand, so our tenants would be unlikely to report us to the council if we weren't meeting our legal obligations – even assuming they knew what they are.
Many tenants have no idea about gas certificates and Shelter claims that one in three do not know that their deposit should be placed in a government-backed account so the landlord can't spend it unfairly.
There's been a crackdown on tax breaks to make owning a second home or investment property less appealing, in the hopes that this will free up more properties for first-time buyers.
But we need to accept that many people will simply never buy and they need protection too.
A serious crackdown on landlords is long overdue.
Time for a change
We know that the majority of landlords are good because the vast majority of tenants are happy.
A recent survey of tenants carried out by Paragon Mortgages shows that 79% said they are satisfied with the landlord; 85% felt that their rental property is 'home'; and 69% believe their rent is good or very good value for money.
However, that leaves one in five households feeling dissatisfied with their landlord and a hardcore of those unsatisfactory landlords are simply renting out slums.
A report from Citizens Advice last year showed that rogue landlords were raking in £5.6 billion a year for unsafe homes that did not meet legal standards, with 740,000 UK households presenting a "severe threat to tenants' health".
£1.3 billion in housing benefit was being paid for dangerous homes, including severe damp, rat infestations and risk of explosions.
Just think for a moment about whether you would be willing to live in such conditions – or be prepared for your children or grandchildren to do so. The parents who have no choice must feel desperate.
I asked social media for their experiences and was swamped by accounts of dangerous leaking toilets, landlords who left tenants without heating for weeks at a time and tenants who had had their deposits stolen.
One old school friend sent me a picture of a mattress covered in black mould because his landlord wouldn't address the severe damp problem.
The mattress belonged to his five-year-old son.
You might argue that tenants should vote with their feet but it's simply not that simple.
Moving is expensive; there are agency fees to pay (another issue that I think needs state intervention), moving costs, the risk of not being able to find a property near the children's schools and being forced to move them too.
The only way to protect tenants is to police landlords more strictly.
That might be a faff for landlords like me, but it would benefit everyone in the long run. Everyone except the slum masters of course.
Change for the better
The thing is, the good landlords want change too.
A recent survey of 500 Houses in Multiple Occupation (HMO) landlords carried out by Multi-Let UK revealed that 70% want more to be done to crack down on the bad apples who abuse their tenants and give the whole industry a bad reputation.
More than half (52%) of respondents want councils to inspect HMOs more regularly in order to identify the properties that are not meeting the standards, with more than seven in 10 saying that slum landlords give HMOs a bad name.
When even the landlords think they should be subject to greater legislation, it's really time for the government to either empower councils further or force them to carry out more checks under the existing legislation.
It's in no-one's interests for slum landlords to proliferate, but rising rents and rising demands are making it easier for poor landlords to catch tenants who simply have nowhere else to go.
So what should change?
A clampdown on rogue landlords would need to be preceded by a serious consultation with tenant support organisations such as Shelter and investor representatives like the National Landlord Association.
However, there are a number of potential steps that could be discussed as they would considerably improve tenants' lives. Here are a few ideas:
Introduce legislation so that all landlords must be licensed, not just HMO landlords. Remove the licenses of landlords whose properties are inadequate and force them to sell
Set limits on rent increases so that tenants can't be forced out by an unrealistic hike in what they pay
Introduce longer-term tenancies so that families can settle in a home and confidently put their children into local schools knowing they can remain there
Spot check rented accommodation and give failing landlords enforcers, meaning they have to carry out repairs and prove they have done so
What do you think? What laws would you introduce for landlords? Or is there another solution? Have your say using the comments below.
Read more on loveMONEY:
We need to build more homes for later life
All lenders should offer the option to decrease credit limits online
Be the first to comment
Do you want to comment on this article? You need to be signed in for this feature