The 10 most distrusted professions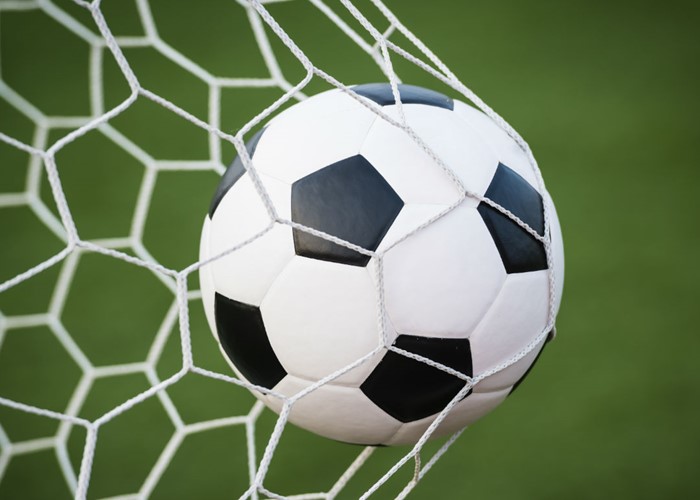 Whether it's your local butcher, baker, or candlestick maker, we've all got at least one profession we really don't trust.
We all have certain stereotypes about people in particular professions - whether they're estate agents, bankers, lawyers - the list goes on and on. And we're all prone to telling the odd joke or two, such as:
'What's the easiest way to grease a Ferarri?'
'Run over a lawyer.'
'How do you define optimism?'
'A banker who irons five shirts on a Sunday.'
Boom boom.
Anyway, you get the idea.
But now The Co-operative Bank has revealed the top 10 most distrusted professions in the UK, with politicians, bankers, and journalists (ahem) making it into the top three.
Here is the full rundown, starting from the bottom - along with some tips on how you avoid being caught out by these untrustworthy people!
#10 Footballers
With the likes of Ashley Cole and John Terry allegedly doing the dirty on their wives, you can hardly be surprised that footballers have taken the 10th spot. My advice? Well, I think the safest option is to simply not marry one!
#9 Car Mechanics
If you need some work done on your car, knowing which garage and car mechanic to take it to isn't always easy. No one likes to be ripped-off and end up forking out far too much money for repairs your car really didn't need.
So if you're on the hunt for a reliable car mechanic, your first port of call should be your friends, family and colleagues to see if they know of any in your area.
It's also important to shop around fully and get several quotes as these can vary significantly. Once you're happy with your quote, get it in writing so that the mechanic can't suddenly change it. Don't forget to ask questions either – if you don't understand something, ask the mechanic to explain it in layman's terms.
Some garages are also recognised by Motor Codes which is the body responsible for self regulation within the motor services industry. Garages signed up to the Motor Industry Codes of Practice must offer honest, transparent and accountable service with guarantees for work and parts. You can find out where the nearest one to you is on the Motor Codes website.
And if it's an MOT you need, read Cut the cost of your MOT for more information.
Rachel Robson takes a look at which car brands come out best in terms of value for money.
#8 Builders
I absolutely love 'The Builders' episode of Fawlty Towers. I can't help but end up in hysterics every time I see Sybil whacking O'Reilly with her umbrella, after he's told her he loves a lady with spirit!
Unfortunately, however, Sainsbury's Finance estimates up to £590 million of damage is done to homes in Britain each year by cowboy contractors. So if you want to avoid a building disaster and your own umbrella fights, ask around your friends and neighbours to see if they have any recommendations.
Another great way to ensure your builder is reliable is to use websites such as MyHammer and MyBuilder. Both of these websites allow you to post your job online for free and compare the quotes that come back from tradesmen. But the best bit is, each tradesman will be rated by previous customers, so you'll be able to see all feedback and find out whether they are reliable or not!
Once you've found a tradesman or firm online, it's a good idea to check whether they're TrustMark approved. TrustMark is a not-for-profit organisation supported by Government, the building industry, retailers and consumer protection groups. You can find out more in The rip-off that will wreck your home.
#7 Plumbers
Similarly, if you want to find a trustworthy plumber, it's wise to go for recommendations from friends and family. Failing that, check out MyBuilder as it has a plumbing section.
It's also a good idea to use a member of the Institute of Plumbing and Heating Engineering as members must have recognised qualifications in plumbing and/or extensive experience. You can find your nearest one by entering your postcode here.
When you're getting your quotes, make sure you find out whether there is a call out fee, how many people will be doing the job and whether the quote includes all the workmen or if there is a separate fee per person. Make sure your quotes are in writing and ask how long the job will take.
#6 Electricians
If you need some electrical work done in your home, make sure the work is carried out by someone with the right knowledge and skill. The following organisations run registration schemes for competent electricians:
By choosing an electrician who is signed up to this scheme, you'll know the electrician is fully qualified to do electrical work. The scheme also provides a complaints procedure. Scheme members can be removed if they bring the scheme into disrepute.
The safest place to find a competant electrician is competentperson.co.uk which is run by the Local Authority Building Control organisation, LABC.
Again, make sure you get several written quotes and get clear information about how long the job will take.
Rogue traders can turn your dream home into a nightmare. Make sure you don't get caught out.
#5 Estate Agents
It's not always easy to know when your estate agent is telling you the truth. So if you're a little tired of playing guessing games and you're trying to sell your home, why not consider ditching your estate agent completely and going it alone?
For a start, you could list your property on a website such as Rightmove, Prime Location or Zoopla. These handy property-finders enable buyers to search the market for suitable homes more quickly, while sellers can reach a wider audience.
Alternatively, you could sell (or let) your home privately online. For example, Sarah Beeny's website Tepilo allows you to sell your home for free, as does HomesOnSale which allows you to advertise your home for free for 365 days. Just bear in mind you will need to supply your own photos and floor plans and it will be up to you to negotiate on price. You can find out more in The cheapest way to sell your home.
#4 Car Salesmen
Yep we're back to cars! If you're hoping to buy a car and you don't want to get ripped off by an untrustworthy car salesman, make sure you do some research of your own first. Check out big car sites such as Auto Trader, Parkers and What Car? to familiarise yourself with how much particular cars should cost (this applies to both used and new cars).
By doing this, when you go along to a dealership, you'll know what price you should be paying and whether or not the price you're being offered is fair. If it's not what you want, try haggling, or go elsewhere.
Of course, you could avoid car salesmen all together by buying a car on an online auction. Just make sure you choose a reputable auction company, such as British Car Auctions, and do some research about how the whole process works. Make sure you also set yourself a limit on how much you're prepared to spend, and don't go over this. You can find out more in Buying a car at auction.
#3 Journalists
Personally, I don't think all journalists should be tarnished with the same brush as estate agents and bankers. But then I would say that, wouldn't I?
The only way to get around this one is to do your own research on any given topic, and consult a wide number of media publications. And don't pay for content you don't trust!
#2 Bankers
So taking position number two, it's those good old bankers. I'm not going to go through the ins and outs about why we don't like them because I think that's pretty obvious.
However, if you're not happy with your bank, make sure you switch to a better one. Metro Bank opened its doors last month with a mission to make banking a more enjoyable experience. Placing its focus on customer service, Metro Bank is open seven days a week – including evenings. You can find out more about it in Why the new Metro Bank is a threat.
Similarly, first direct has a great reputation with lovemoney.com readers for customer service, and is currently offering £100 to current account customers who switch to its 1st account.
And don't forget, you can compare a whole array of financial products with lovemoney.com. So whether you're after a new savings account, current account, or credit card, you're bound to find a better option.
#1 Politicians
And finally, taking the number one spot, it's those lovely politicians. And after outrageous expenses claims, massive national debt, and the general mess that this country is in, is it any wonder?
Unfortunately, I don't have a solution for how to avoid untrustworthy policitians. However, until I find the answer, I'd suggest ensuring you're registered on the electoral roll so that you can have your say on who should rule the country when you next get the chance!
At the other end of the scale...
So that's the most distrusted professions sorted. But who are the most trusted? Well, I can tell you that the top five turned out to be doctors, teachers, police, firefighters and paramedics. No real surprises there then!
If you have an opinion on this topic, why not start a discussion in our Scams and swindles group about it?
More: The happiest wage is £50,000 a year | Be the one who gets that job!
Be the first to comment
Do you want to comment on this article? You need to be signed in for this feature