Why the new Metro Bank is a threat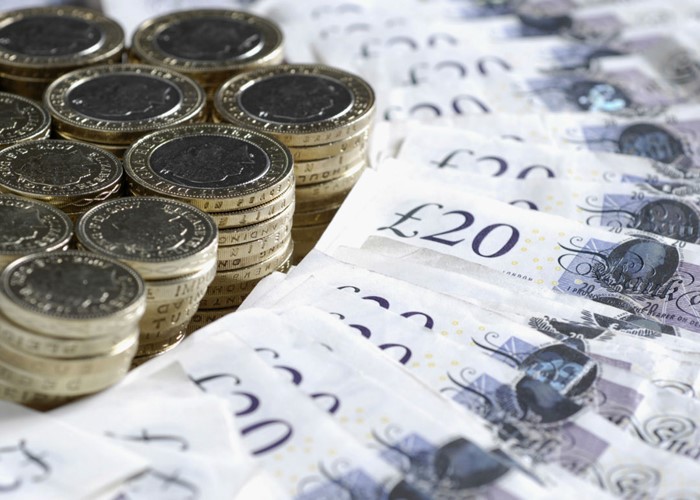 How does Britain's first new high street bank in more than 100 years measure up against the old boys?
Today, Metro Bank opened its doors to the public as the first new high street bank in more than 100 years. But is it going to provide the revolution in banking we've all been waiting for?
I really hope so. Like many of you, I'm absolutely fed up with my bank and its spectacularly shoddy customer service. Metro Bank, itself, said more than a third of people would switch if only there was a decent alternative. The time has definitely come for a new kid on the block to give the old boys a run for their money.
What do I like about Metro Bank?
In some ways Metro Bank looks like it could be up to the task, putting excellent customer service at the top of its agenda.
The bank's stores (not branches) will be open seven days a week. In fact, opening hours are from 8am to 8pm every week day, as well as 8am to 6pm on Saturdays and 11am to 4pm on Sundays*. Hallelujah! No more queuing up in your lunch hour.
The first Metro Bank store was opened today in Holborn, London. Another will be opened in Earl's Court on 3 September, with further stores planned in Fulham Broadway, also in September, and Borehamwood in October. Metro Bank is working towards a nationwide network of 40 stores by 2014, and more than 200 by 2020.
If you like what you hear, Metro Bank claims a new account can be opened in-store in just 15 minutes with the appropriate ID. What's more, you'll be issued with your new credit or debit card on the spot. Not bad!
Metro Bank product range
This definitely sounds like a step in the right direction, but how do Metro Bank's products measure up against the competition? Here's a summary of the range:
Your bank will do everything in its power to make money out of you. Here's how to fight back and win!
Current accounts
Metro Bank's current account range includes a personal current account, as well as a cash account for customers aged 11 and over and a student account.
But the Metro Bank Current Account just can't compete with the likes of Santander or Lloyds TSB when it pays absolutely no interest on in-credit balances.
There's no interest-free overdraft facility or buffer either. Overdrafts are charged at 15% EAR on agreed and instant (unauthorised) borrowing. That said, the rate on unauthorised overdrafts is actually cheaper than many other banks. For example, from December, Lloyds TSB will charge up to 19.3% and a monthly usage fee of £5 whenever customers slip into the red, whether it's arranged in advance or not.
Savings accounts
Metro Bank savings accounts do leave a lot to be desired. The Instant Access Savings Account pays a frankly unimpressive rate of 0.50%. If your balance drops below £100 you'll earn nothing. Given that the current market-leader - the AA Internet Extra Account - pays 2.80%, Metro Bank isn't posing much of a threat here.
Fixed-rate bonds are also on offer and can be opened with £500+. The guaranteed rates are getting more competitive at 2.50% over a one-year term - the best buy today is the ICICI Bank 1 Year HiSave Fixed Rate Account with a rate of 3.10% (on savings of £1,000+). Meanwhile, the three year bond pays 3%, but again it loses out to ICICI with a more generous 4.15%.
A variable rate cash ISA and a fixed-rate cash ISA with a minimum deposit of £500 are coming soon, while Young Saver Accounts are already available with easy access and a rate of 1%.
Credit cards
The Metro Bank Credit Card charges a rate of 13% APR on everything including purchases, balance transfers and cash advances. The charging structure is nice and easy to understand with one rate applied to all sources of debt, and it's unusual for cash advances to be this cheap relatively speaking.
But there's a distinct lack of interest-free introductory offers, making it very tricky to recommend a Metro Bank card when there are so many more attractive deals on the market. The top 0% balance transfer cards provide 16 months interest-free credit with NatWest and RBS among the best-buys, while Metro Bank brings nothing to the party.
It's a similar story with interest-free purchases where Tesco offers 13 months interest-free spending, leaving Metro Bank trailing in its wake.
Recent question on this topic
barbara legge asks:

MikeGG1

answered "I seem to recall a whole series of TV ads from Nationwide about how other banks put new customers..."

JoeEasedale

answered "No one will offer £6000 free. Having said that, having lots of money in an account that pays..."
Personal loans
There's much better news when it comes to personal loans. Metro Bank charges one simple rate of 10% APR for all customers no matter how much they borrow. Loans of £1,000 to £25,000 are available, and you can clear everything before the terms ends without triggering an early repayment charge.
If you borrow less than £3,000, the 10% rate is the very best on the market right now. For larger loans Metro Bank is less competitive, so you would likely be better off looking elsewhere.
Mortgages
Finally, a new range of variable and fixed-rate mortgages have also been launched up to 80% loan-to-value (LTV) with competitive product fees of £500. At 60% LTV, the two-year fixed rate deal is 4%, while the three-year fix is 4.5%. Watch out for a second article where we'll look at Metro Bank mortgages in more depth, and assess how they compete with the best-buys.
I can't deny Metro Bank products are unlikely to get their banking rivals quaking in their boots just yet. And don't expect to see them featured in the best-buy tables this weekend, or perhaps any time soon.
But it seems to me, while some of you will always be influenced by the best rates, others are far more interested in a decent customer experience. This has been sadly lacking for far too long.
Remember, it's always First Direct which tops our lovemoney.com reader polls. Just like Metro Bank, their current accounts don't pay interest, and yet their customers appear happy to accept this in return for excellent customer service.
If Metro Bank can live up to its hype, perhaps it is First Direct who should fear them most.
* Metro Bank will be closed on Good Friday, Easter Sunday, Christmas Day and New Year's Day.
Compare current accounts at lovemoney.com
More: The UK's favourite bank account | 5 ways to get an overdraft for free
Be the first to comment
Do you want to comment on this article? You need to be signed in for this feature