Mortgage Credit Directive: new rules will make it harder for accidental landlords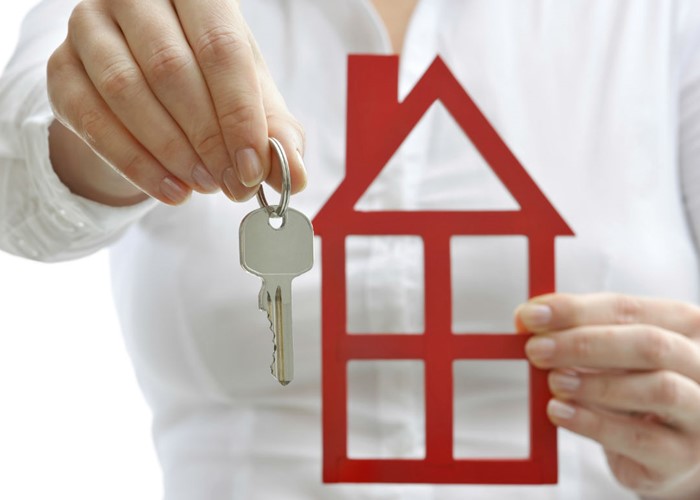 New EU rules will create two categories of landlords. And that will make a difference to your mortgage.
A new set of rules hit the mortgage market on 21st March and will affect how landlords are treated by mortgage lenders.
The Mortgage Credit Directive (MCD) is a new piece of legislation designed to bring mortgage lending in line across the EU member states.
One of the aims of the MCD is to increase protection for borrowers and this has led to a distinction between "consumer", or accidental, landlords and "professional" landlords running a buy-to-let business.
Consumer buy-to-let
The Mortgage Credit Directive introduces the new category – and concept – of "consumer buy-to-let".
Currently, buy-to-let mortgages are not subject to any form of regulation. As a result borrowers taking out a buy-to-let mortgage have less protection than other mortgage borrowers.
The MCD will mean accidental or amateur landlords will need to take out a regulated product, giving them extra consumer protection.
The Treasury has defined consumer buy-to-let as "a buy-to-let mortgage contract which is not entered into by the borrower wholly or predominantly for the purposes of a business carried on, or intended to be carried on, by the borrower".
Consumer buy-to-let includes anyone who is planning to rent out a home they previously lived in – including people letting their property while they move in with a partner or travel abroad, or those keeping a current property to rent out while they purchase another one to live in (known as let-to-buy). Consumer buy-to-let also covers people letting a home they have inherited.
Professional landlords, on the other hand, are classed as those who buy property with the specific intent to rent it out.
Get a cheaper mortgage with loveMONEY
What difference will the new rules make?
Landlords won't notice anything has changed until they come to remortgage as the rules will change the way mortgages are sold. Mortgage brokers and lenders will need specific permissions from the Financial Conduct Authority (FCA) to advise and provide consumer buy-to-let loans.
Since the introduction of the Mortgage Market Review in April 2014, mortgage lenders have had to apply strict affordability criteria to residential borrowers, and conduct in-depth affordability assessments.
But they don't have to do this with buy-to-let. Instead, lenders normally state a 'rental coverage figure' landlords need to meet. Rental cover is the rent expressed as a percentage of the mortgage, and most lenders stipulate rental cover of about 125%. This is to ensure the landlord has a cash buffer for voids or repairs.
But under the new rules consumer buy-to-let borrowers will need to undergo an affordability assessment in order to be granted a buy-to-let mortgage.
The changes could mean fewer lenders offer consumer buy-to-let mortgages due to the extra work involved. And less competition could see rates increase.
Other effects of the Mortgage Credit Directive
The MCD will affect two other categories of mortgage lending: foreign currency loans and second charge mortgages.
A foreign currency loan is defined as a mortgage in a different currency to the customer's income, or a mortgage in a different currency to the EEA state in which the customer lives. A mortgage for a holiday home or rental property abroad is likely to fall into this category.
The new rules require lenders to monitor exchange rates and issue 'sufficient' warning to clients as to their level of exposure. If two currencies fluctuate by a certain percentage, lenders will need to offer the borrower the option of switching currency.
The MCD also brings second charge mortgages under FCA regulation. Second charge mortgages are secured loans with the property put up as security. In the event of the borrower defaulting on the loan and the property being repossessed, the first mortgage lender will get its money first, then the second charge lender.
Second charge mortgage interest rates are generally higher than first charge mortgages and this sector of the market typically has a high level of arrears. The MCD means that borrowers applying for second charge loans will have to undergo similar affordability assessments to mainstream mortgage customers.
Get a cheaper mortgage with loveMONEY
Be better off with loveMONEY:
This month's Premium Bonds winning numbers
Clever way people are beating the MOST HATED tax
Be the first to comment
Do you want to comment on this article? You need to be signed in for this feature