Self-cert mortgage providers: return of the UK liar loan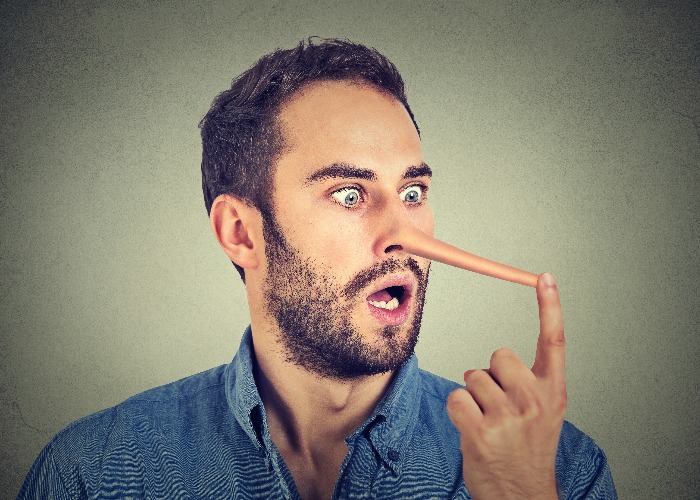 Self-cert mortgages are back and there has already been uproar in the press. But are they really that bad?
Self-cert mortgages – where the borrower certifies that they can afford the mortgage, rather than proves it to the lender – were banned by the regulator in 2014.
But one business has found a sneaky loophole and launched a lender offering self-cert mortgages to UK customers, operating out of the Czech Republic.
Self-cert.co.uk was inundated with over 4,000 enquiries in its first week of trading, and had to close its doors to new business as it had more than enough interest to swallow up all of the money it had available to lend. It offers self-cert mortgages priced at Base Rate plus 2%.
Warning from regulator
But the regulator has condemned the tactics of this new business, and warned UK consumers that they have no protection under the Financial Ombudsman Service if they deal with firms that are not under its authority.
Borrowers may well think "so what?" After all, if you take out a mortgage, they are lending the money to you, right? So they're taking the risk.
The problem comes if you miss payments, or fall foul of other rules in the small print of your contract, because you will not be protected in the same way you would be under a UK mortgage lender.
You could be subject to punitive charges, high interest penalties, or the firm could move to possess your home. So there is a potential risk in dealing with a lender based outside the UK.
Many in the media and the mortgage market have been up in arms about the launch, pointing to the fact that self-cert mortgages were partly to blame for the credit crunch, as borrowers inflated their incomes and over borrowed in order to keep pace with rising house prices.
The products were banned completely in 2014 when the Mortgage Market Review came into force, to tighten up the mortgage market and protect borrowers.
So how has this firm managed to escape the clutches of the regulator?
Get a better mortgage rate with loveMONEY
EU back door
Self-cert.co.uk has based itself in the Czech Republic and operates under the regulator there – the Czech National Bank. So it avoids having to comply with UK regulations but can use the Electronic Commerce Directive to provide a lending service to UK consumers.
The rules state that it must be based in an EEA member state, and provide the service at a distance and online.
Get a better mortgage rate with loveMONEY
Why I think there's a need for self-cert
The launch of this lender and the massive level of interest highlights beyond doubt the demand for self-certification mortgages in the UK – which in itself is one reason why I think there is a place for this type of product. Too many self-employed borrowers are excluded from the mortgage market here because of difficulties proving their income.
I think the move to completely ban self-cert deals in the UK was unnecessary. Frankly it's all too easy to blame self-cert for the financial crisis, when the truth was much more complex.
Of course it's true that lending was sometimes wholly unaffordable and irresponsible, and this included self-cert and sub-prime deals and a mixture of both, where borrowers with a bad credit history borrowed on a self-cert basis.
But let's not tar all self-cert deals with the same brush.
The majority of self-cert loans were, and still are, affordable, although there is evidence that self-cert mortgage arrears are higher than those where income was verified.
Regulators clearly needed to tighten up the rules about who could borrow what, but that's different to an outright ban. Remember that 'no income verified' lending accounted for over 40% of mortgages in 2007, and they weren't all inflating their incomes!
I reckon there is still a place for self-cert lending and that it should be reserved for self-employed borrowers. It's not a view shared by everyone and I may be biased because I'm self-employed myself, but here are my reasons
Firstly, it can be more difficult to prove your income and affordability if you are self-employed. Self-employed income is often inconsistent from year to year but that doesn't mean the bad years reflect an applicant's overall affordability.
What's more, tighter new mortgage rules, including restrictions on loan-to-income ratios, make it more difficult to borrow across the market. While the aim of this is to protect people from borrowing too much, it is also restrictive and potentially excludes a large number of self-employed borrowers. This is because self-employed people often reduce their income for tax purposes, completely legally and in accordance with good accounting practice. But this makes them seem less able to afford a mortgage on paper which in practice they can comfortably afford.
If you are run a new business or are a sole trader, you may not have the sufficient accounts to satisfy a mortgage lender. A mainstream mortgage lender will require at least two or three years of accounts, so new businesses are pushed to specialists that will offer them a mortgage based on one year's accounts for example, but will charge a premium.
Finally, if you are self-employed and take time out of work, to have children or because of illness, it seriously dents your ability to get a mortgage under the current system. This is a problem that particularly affects self-employed women who are on maternity leave or have recently returned to work.
It's possible that other lenders could decide to take self-cert.co.uk's route to self-cert mortgage lending from the EU. After all, there is clear demand and the potential for decent profit margins.
What is certain is that the regulator's stance on self-cert mortgages isn't going to change any time soon. So if you want a mortgage on a self-cert basis, going to a UK based lender isn't an option.
Get a better mortgage rate with loveMONEY
Be better off with loveMONEY:
9 little-known things that can affect your home's value
This easy way to invest just got cheaper
Be the first to comment
Do you want to comment on this article? You need to be signed in for this feature