House prices: from pubs to street names, factors that affect your home's value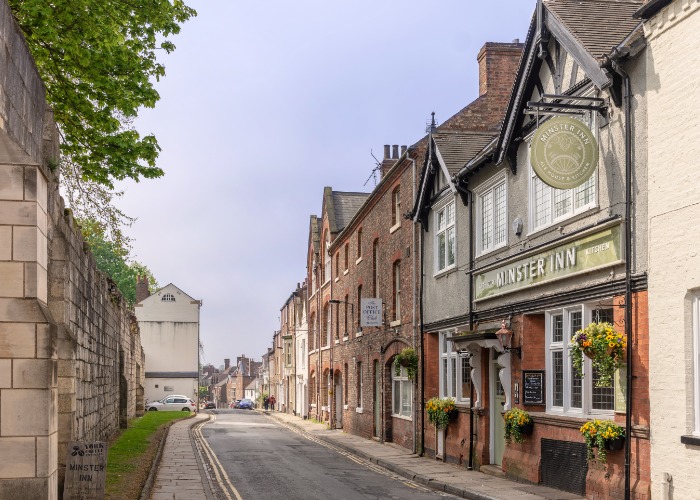 The housing market can be hard enough to keep track of as it is, trying to keep up with prices and reports and trends. But there are other surprising things that can affect the price of your home.
If you're trying to work out how much your house is worth, there are a number of surprising factors that come into play.
Sadly, most of them are completely out of your control, but it helps to keep them in mind when it comes to selling.
Sitting on the wrong mortgage could cost you thousands. Compare rates today
Your nearest supermarket
Yes, the nearest supermarket can have a marked impact on your house price: it's called 'The Waitrose Effect'.
According to Lloyds Bank, living near a Waitrose can add £36,480 to your property price. Living near to a Marks & Spencer (£29,992), as expected, will add more value to your home than a Sainsbury's (£26,081).
Iceland is holding its own quite nicely, providing a £22,767 property value boost.
The lowest house price premiums are in areas with an Asda (£4,117), Lidl (£6,416) or Morrisons (£10,504), according to Lloyds.
Street name
The name of the street that you live on has an astonishingly large impact on the price of your home.
Research from Zoopla has found that 'Warren' is the most expensive, aptly followed by 'Chase'. The former is over double the national average at £607,267 while the average house with a Chase address is £482,867.
'Street', 'Court' or 'Terrace' tend to be much more affordable at average prices of £184,722, £190,851 and £194,403 respectively.
Royal names come with a royal price tag too. Properties on roads with King (£299,572) in the name are 20% more expensive than those with Queen (£249,295) while Prince is 35% more valuable than Princess (£279,593 versus £180,249).
Properties on roads with rude names sell for less as buyers tend to be too embarrassed to invest in them. Try Bell End in the West Midlands, Cock Lane in London or Slag Lane in Leicester.
Sitting on the wrong mortgage could cost you thousands. Compare rates today
A dark past
A history of death, murders or suicides in your property could knock down its price simply because potential buyers don't like the idea of living in a house where these things took place.
So if a property seems a little too cheap, be sure to check out its history!
The local school's Ofsted report
Ofsted reports reign supreme for some homebuyers, and it's easy to see why.
A bad report takes £20,000 off the cost of the average property, according to RICS.
Meanwhile, a top state secondary school adds an average of £21,000 to house prices in the local area, said a study from Lloyds Bank.
Proximity to wind farms
Studies have been conflicting on this one, but wind farms can knock 12% off the price of a house, according to the London School of Economics.
Compare mortgages with loveMONEY. See how much you could save
A local pub
This one could go either way. There's a chance you'll be dreading last call or right there at the bar swilling your last pint with your new local pals.
Research from online agent Tepilo says that almost a quarter of homebuyers like to be near a local, calling it a must when buying their next home. The figure (unsurprisingly) rises to 35% for 18-24 year-olds.
Market towns
Lloyds says that houses in market towns are worth £25,000 more than in other towns in the area.
Research from Zoopla agrees, with Beaconsfield in Buckinghamshire a great example. The town boasts an average house price of £997,222, trumping the county's average of £345,043.
Farmer's markets add on a premium too. Zoopla says that properties near popular farmer's markets are on average £87,180 more than those in the wider county area.
Hills and trees
Being on a hill adds some value to your home, according to research from Zoopla while losing your street trees can knock 5% off your house price.
Lucky number 13?
In this instance, not so much. The owners of number 13 will only be able to sell for £6,500 less than their neighbours while 30% of buyers would avoid the number 13.
Some streets have a missing number 13 because of triskaidekaphobic local authorities who have a fear of the unlucky number.
Downing Street doesn't have a 13 either. There used to be a door with a 13 but it disappeared over a century ago after a fire.
Durham Country Council has excluded it, with its policy guidelines stating: "All numbers should be used in the proper sequence.
The number 13 will be excluded from the numbering scheme unless it is advantageous for the Street Naming and Numbering Officer to include it".
According to research, 23% of people avoid buying or moving in on the 13th day of the month too.
Compare mortgages with loveMONEY
Be the first to comment
Do you want to comment on this article? You need to be signed in for this feature