Are you guilty of this major insurance fraud?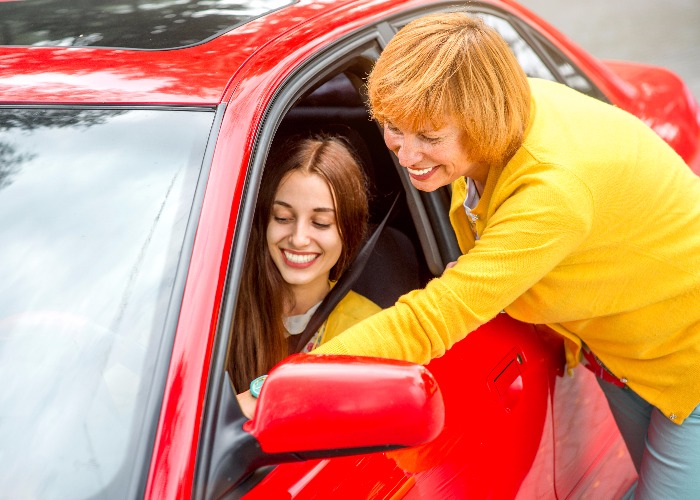 One in ten parents admit to 'fronting' on their child's car insurance.
Around one hundred thousand parents are currently 'fronting' car insurance for their children, according to new research from Co-operative Insurance.
One in ten parents of young drivers aged 17-25 have admitted to fronting their son or daughter's motor insurance policy at some point, for an average of 2.3 years. Money is the main motivator for most, with parents believing they have saved £299 as a result.
What is 'fronting'?
Fronting is a type of insurance fraud where a parent claims that they are the main driver on their child's car, even when their offspring does most of the driving.
If you are caught, the implications can be very serious - at best your future premiums will be much higher, but at worst you may struggle to secure insurance at all.
It's also worth remembering that new drivers can have their licence revoked if they gain more than six points within two years of passing their test. Driving without insurance is punishable by up to six penalty points, so well-meaning parents may be putting their child at risk of losing their licence too.
Who are the worst culprits?
Around 81% of respondents knew that fronting was illegal, but were still prepared to do it. Despite this, 94% of parents believe they would be covered if they had to claim on their car insurance.
More parents of children aged 17-19 are fronting than any other, followed by 20-22 year olds and 23-25 year olds. It's most commonly committed in the north east, followed by Yorkshire and the south east.
Steve Kerrigan, head of telematics at The Co-operative Insurance, said: "Insurers such as ourselves are increasingly pricing car insurance based on the riskiest drivers rather than who is presented as the main driver in an effort to combat the impact of fronting."
Better ways to cut your car insurance
Young drivers may be better off getting a telematics policy to reduce their insurance premiums. Read more over at Driving apps that could save you money.
There are plenty of things older drivers can do to cut their car insurance costs too. Check out Ways to cut your car insurance.
Find the right car insurance with loveMONEY
More on motoring:
How to pick a car insurance policy
Why your car could be caught up in the VW scandal
Millions of motorists 'to pay thousands' to drive into cities
Be the first to comment
Do you want to comment on this article? You need to be signed in for this feature