Is buying travel insurance at the airport a mistake?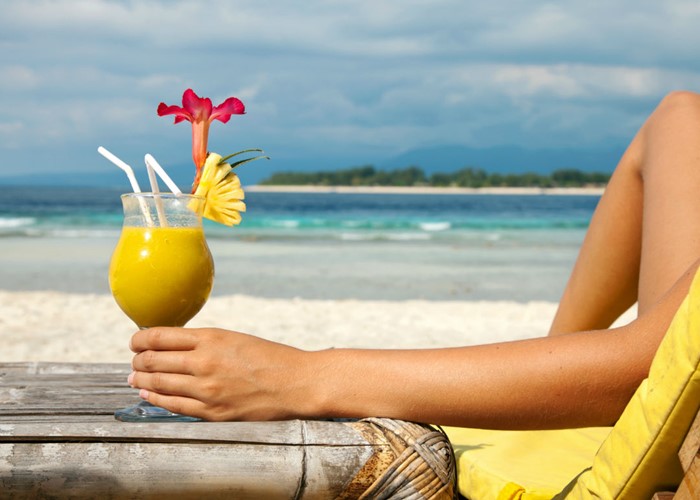 A travel insurer has launched self-service kiosks at airports selling last minute travel insurance. But is buying at the airport a good idea?
Insurer Columbus Direct has introduced self-service kiosks at Gatwick Airport, allowing holidaymakers to buy their travel insurance in just three minutes.
The move comes after research from ABTA found that almost a quarter of holidaymakers travel without insurance every year.
Columbus described the kiosks as "an extra safety net for arranging that all-important cover".
But is the airport the best place to buy travel insurance?
Price comparison
As a fairly regular traveller, I can tell you that nothing is cheap at the airport. I've baulked when I've seen people queuing at the foreign exchange desk and would hazard a guess that 100ml flight-friendly toiletries are a massive rip-off.
Unsurprisingly travel insurance bought in the departure lounge is also more expensive.
Columbus Direct would charge £40.34 for cover for a family of four off to Spain for a week if you bought a policy at the airport. Yet elsewhere you could pick up single trip cover for the same holiday for less than £10 from several providers.
Columbus Direct itself would charge a minimum of £13.97 if the family bought insurance in advance, and also offers annual multi-trip insurance for £27.63.
It's a similar story for an individual off to the US for two weeks. A policy bought at Gatwick from Columbus Direct would cost £65.76. Yet buying the same policy in advance from Columbus Direct would cost you just £27.02. Bizarrely an annual policy with Columbus would cost less than two week's cover at £26.18.
Compare travel insurance policies with loveMONEY
Better than no cover at all
Columbus is quick to admit that its policies sold at the airport are not the cheapest. However, last minute policies could save you a packet in the long run.
Research from the travel association ABTA found that almost a quarter of holidaymakers travel without insurance every year.
These travellers could come unstuck if they were to suffer a holiday mishap. Medical costs in the US are eye-wateringly high - you could end up paying upwards of £6,000 in medical costs if you were to break your leg in America.
In Europe, travellers who carry their European Health Insurance Card (EHIC) should get access to state-provided medical treatment but this won't necessarily cover everything that's included on the NHS.
But having an accident or falling ill aren't the only things you need to worry about abroad. What if your possessions get stolen or you need to cancel or curtail your trip for some reason? Without cover you'd also be left stranded if your airline or hotel went bust.
So, although buying travel insurance at the airport will mean paying well over the odds, it's better than no cover at all.
Compare travel insurance policies with loveMONEY
When and where to buy cover
Savvy travellers should buy their insurance when they book their trip rather than just before they go.
This way you will be covered if you have to cancel your trip for some reason. What if you lose your job and can no longer afford to travel? Or a close relative dies and you need to cancel your trip?
You'll need to check the small print but some policies also cover terrorism and civil unrest. If the Foreign & Commonwealth office advises against travel to a particular country or region, then the insurance should pay out.
If you go on a package holiday your travel agent will often try to sell you insurance when you arrange your holiday. The same applies if you're booking flights with a low cost airline or online travel firm.
However these policies will usually be more expensive than the cheapest policies on offer. You'll be much better off shopping around for cover using a price comparison site like loveMONEY to compare what's on offer.
A good policy should cover at least £10 million of medical expenses as well as cover for possessions, cancellation, baggage, cash, and delays. Look out for "end supplier failure" which covers you if your airline or hotel goes out of business.
If you travel more than a couple of times a year, you'll be better off with an annual policy rather than buying cover separately for each trip.
Compare travel insurance policies with loveMONEY
More on travel:
Holiday destinations that offer the best value for money
Thousands of delayed airline passengers missing out on compensation
Be the first to comment
Do you want to comment on this article? You need to be signed in for this feature