Your rights during plane and train strikes!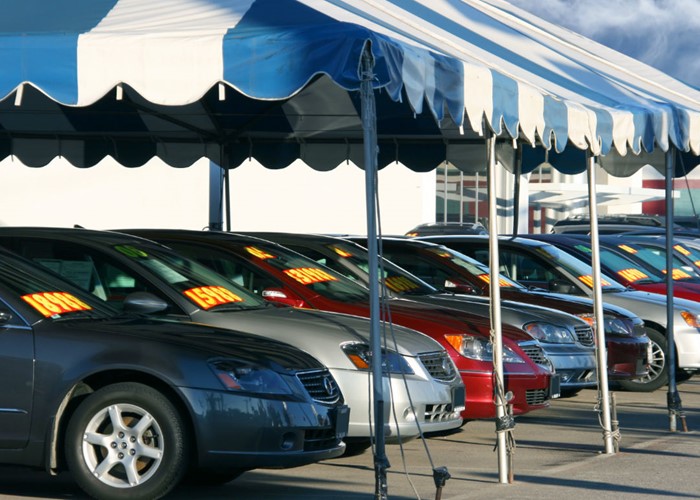 With BA cabin crew striking from 27 to 30 March and four days of rail stoppages after Easter, what can you do if your journey is disrupted?
Alas, the next fortnight is set to be very trying for British travellers, thanks to a double whammy of airline and rail strikes...
Painful problems for passengers
First, cabin crew at British Airways are to strike for four days, from Saturday, 27 March to Tuesday, 30 March. This comes hot on the heels of a three-day strike last week. (Last Christmas, BA staff had planned to strike for 12 days over, but BA overturned this strike with a court injunction.)
Second, the first national rail strike since 1994 is lined up for Tuesday, 6 April to Friday, 9 April. Coming right after the Easter weekend (Good Friday is 2 April and Easter Monday is 5 April), this is sure to cause widespread disruption.
So, what can passengers do to minimise the impact of these industrial actions? Also, what are your rights as regards cancellations, refunds and alternative arrangements?
Let's start with the problem 'up in the air':
Beat the British Airways strike
The good news is that British Airways coped well with the strike of 20 to 22 March. BA claims that it managed to run as many as two in three planes (67%), thanks to its contingency plans and volunteer cabin crew.
That said, you should still expect severe disruption to BA services during this four-day strike, so plan for the worst but hope for the best. Here's my six-step solution to flying high and not losing out:
1. Check your booking
During last week's strike, BA made long-haul flights a priority, so shorter and European flights may face more cancellations. Heathrow and Gatwick are likely to be worse than London City Airport, which may be barely affected by the strike.
To find out if your plane is likely to fly, check your booking (using your booking reference) on the British Airways website.
2. Watch out for messages from BA
Keep a close eye on your email Inbox and mobile-phone messages, as BA may contact you with flight updates via email or text message.
3. Don't expect a perfect service
You may find that the service on your flight isn't up to the usual standard, as BA drafts in volunteer staff and managers as flight crew. Alternatively, you may be flown on a replacement aircraft from a different airline. Don't complain -- just be grateful that your flight hasn't been cancelled.
4. Choose a different booking
If it helps, BA will allow you to change your booking to another date within 355 days (a year minus 10 days) from the original date of your trip. Admittedly, this isn't much use for holidaymakers or those who only make the occasional business trip.
5. Claim a refund
If BA cancels your flight, then it must provide you with a suitable alternative flight, or give you a full refund within seven days. For more advice, visit the Air Transport Users Council website.
Related goal
Find out how to cut the cost of your flights, get discounts, tip correctly, spend wisely, get cashback and most importantly, cut the cost of your holiday.
Do this goal
6. Check your travel insurance
Generally speaking, industrial action is outside of an airline's control, so most travel insurance policies won't cover any consequential loss if your flight is cancelled.
Nevertheless, you should contact your insurer to find out what 'holiday abandonment' cover you have for hotel bills, car hire and other services you've paid for in advance. If you booked after the strikes were announced, then your claim is sure to fail.
If you've booked a package holiday, then it's the responsibility of your tour operator or travel agent to deliver what you've paid for -- even if your BA flight has been cancelled. Therefore, contact the company to find out what arrangements it has made to deliver your holiday to you, strike or no strike.
If your flight doesn't go ahead, then you should be able to re-book or cancel and refund your holiday. If your agent or operator can't find you a suitable alternative, then claim a full refund of the package cost. If you need to, you can always claim costs of £100+ via Section 75 of the Consumer Credit Act.
Now for my advice 'down on the ground':
Beat the train strike
For maximum chaos during peak travel times, rail signal and maintenance workers will stage two four-hour strikes per day: from 6am to 10am and from 6pm to 10pm. In effect, there will be eight stoppages over the four days from 6 to 9 April.
In response, here's my six-step solution to dodging the worst of the rail strike:
1. Stay at home
To be honest, if you commute by rail, your best bet is to take an extended Easter break by booking these four days off work. With luck, you might enjoy 11 days of spring sunshine.
2. Check strike timetables
To find out if your service will be affected, check the strike timetables published next week on the Network Rail website, or call National Rail Enquiries on 08457 48 49 50.
3. Change your plans
It's estimated that at least four in five trains (80%) will be cancelled, with services worst hit in London and the South East. Outside of strike hours, only a skeleton service will be in operation.
Therefore, the best thing to do is to assume that your train won't run and make alternative travel arrangements. For example, you try travelling by car, bus or coach, or stay in a hotel close to work during the strike. It's best to assume that your train won't run and plan around this.
John Fitzsimons highlights the holiday rip offs that hit you hard in the pocket - and how to avoid them
4. Claim a refund
The good news is that if your train doesn't run because of the strike, then you can claim a full refund of your fare. To do so, contact your train operating company or ATOC, the Association of Train Operating Companies, for more advice.
5. Contact your card company
If you have problems getting a refund from your train operator, and have paid for a ticket costing £100+ by credit card , then Section 75 of the Consumer Credit Act may apply. This legal right doesn't apply to debit cards, although some Visa debit cards do offer similar 'charge back' cover.
6. Check your travel insurance
As for travel insurance, you may or may not be covered for UK rail journeys delayed or cancelled due to industrial action. To find out, consult your policy or call your insurer's claims helpline.
Any cover is likely to be valid only if you booked your ticket before the strike dates were announced. Likewise, if a cancelled rail journey means you miss your holiday flight, then look to your travel insurance for compensation due to missed departure. However, your insurer will expect you to plan ahead by making alternative arrangements to catch your flight, ferry and so on.
Good luck with your journey!
More: Find the right travel insurance | Ten ways to slash your mobile bill| Ditch these shocking savings accounts
Be the first to comment
Do you want to comment on this article? You need to be signed in for this feature