Ofgem to investigate spike in forcibly installed prepayment meters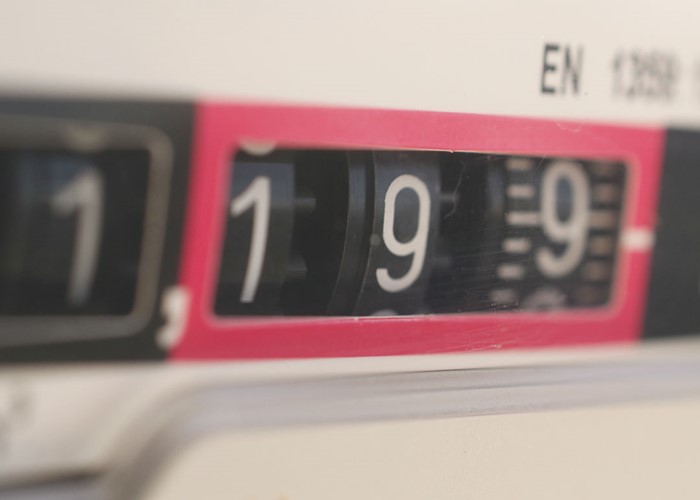 Thousands of prepay energy meters have been forcibly installed in households under court warrant.
Ofgem is to investigate a major increase in court warranted prepay energy meter installations over the past six years.
More than half a million prepayment meters have been forcibly installed since 2009.
Last year, 49,615 electricity and 47,876 gas meters installed, a combined total of just over 97,000. The numbers were highest in 2013, when a combined total of around 111,000 prepay meters were installed. Figures were supplied by Ofgem in response to a Freedom of Information (FOI) request.
Customers on prepayment meters tend to pay £80 a year more for their energy than those who pay by direct debit, according to Citizen's Advice.
A last resort
Ofgem said it would be looking into reasons behind meters being installed for "non-payment of debt on a warrant visit" as they're only supposed to be installed when it's "safe and reasonably practical" for the household to use.
A spokesperson for the energy watchdog said: "Installing pre-payment meters under warrant should be used as a last resort by energy suppliers when consumers get into debt."
It said that energy suppliers should be doing all they can to help others who are struggling to pay, like offering advice, signposting to social support and setting any outstanding debt repayments on the meter at an affordable level for the customer.
When applying for a warrant, suppliers should demonstrate that they've undertaken vulnerability checks like establishing any medical or mobility issues that might affect a customer's ability to access the meter or top it up.
Get a better energy deal right now
The problem with prepayment meters
Generally prepayment meter customers are locked out of the best energy deals, which is why they then end up paying more for their energy.
That may be changing though, with E.ON the first supplier to announce its meters would charge the same prices as standard households enjoy.
Get a better energy deal right now
More on energy:
E.ON's smart prepayment meters to charge standard prices
Energy tariffs finishing soon: switch now!
Be the first to comment
Do you want to comment on this article? You need to be signed in for this feature