Ofgem warns suppliers on misleading energy debt letters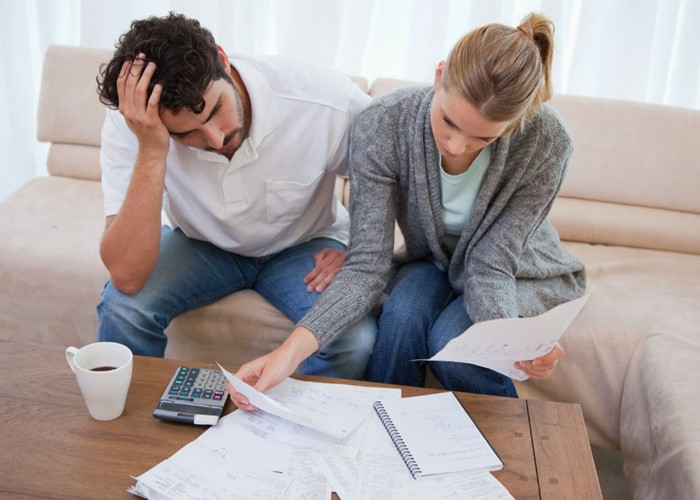 Review finds 'alternative branding' no longer widespread but issues remain.
Ofgem has sent an open letter to energy suppliers to remind them of its expectations when it comes to communicating with customers who are in debt.
It follows a review into the use of 'alternative branding', which is where a firm contacts a customer that owes money using a different company name.
This practice hit the headlines earlier this year, when payday loan company Wonga was fined for sending out letters from fictitious legal firms.
But it quickly emerged other companies, like energy suppliers, were also using different company names in debt collection letters, despite the 'collection companies' being part of the same organisation as the energy company.
Compare gas and electricity tariffs
Ofgem's review
Following the outcry Ofgem conducted a review into the approach at energy firms.
It found that alternative branding was used by all 'Big Six' energy suppliers at some point, as well as by two smaller suppliers.
Here's what they were, and in some cases still are, doing.
British Gas – suspended the majority of its alternatively branded letters in September 2011. However, it continued to use a small number until July 2014.
EDF – stopped using alternative branding in 2009.
E.ON – suspended the use of alternative branding in July 2014.
Npower – continues to use an internal debt management team branded Collections Direct to communicate with some indebted customers. However, it is taking action to make the connection between Collections Direct and Npower much clearer.
Scottish Power – suspended the use of alternative branding in July 2014.
SSE – only used alternative branding in a three-week trial in 2010.
Utilita – stopped using alternative branding in 2013.
Utility Warehouse – continues to use Utility Debt Collectors Ltd to collect debt. Utility Debt Collectors Ltd is a subsidiary of its parent company Telecom Plus.
Ofgem found that while the practice was once widespread in the energy industry, the vast majority no longer used alternative branding, with some having changed their approach very recently. However, the regulator still had some concerns that communications weren't up to standard.
Compare gas and electricity tariffs
Below standard
In its open letter to energy firms Ofgem said: "Energy companies are required to treat indebted customer appropriately. Customers must not be misled, pressured or scared into making payments they cannot afford."
To ensure this Ofgem said all communications relating to debt must sure the following guidelines are adhered to.
It's obvious who the communication is from.
It's clear whether or not a new stage has been reached in the debt collection process, the implications of this, and this is communicated in a way that does not promote fear.
The communication complies with Ofgem's rules on Ability to Pay (its guidelines on how energy companies deal with customers in debt).
Ofgem found a wide range of practices where a 'substantial number' of energy firms didn't fully comply with these three benchmarks.
In particular it found branding or detailed wording implying the case had been passed onto a separate debt collection agency and that a new stage in the process had been reached when it had not.
And not all communications met Ability to Pay obligations, with some letters failing to inform indebted customers of a payment arrangement that could be agreed if they were struggling to pay their bills.
Ofgem said it was particularly alarmed by letters that stated 'you must pay in full now' and 'clear your debt within seven days from the date of this letter'.
Warning
Ofgem said most of these 'unacceptable' practices have now changed, but that it wanted to make 'very clear' that they shouldn't recur.
It reminded suppliers: "At a time when consumer trust in the energy industry is low, we expect companies to be looking at their practices to ensure they treat customers fairly."
The regulator dismissed arguements that alternative branding was effective in prompting consumer contact and that it was preferable to using fee-charging external debt collection agencies.
Instead it stated: "For supplier communications to be transparent it is essential that consumers are able to identify the energy supplier contacting them. Companies must not mislead customers or use tactics that are designed to prompt action by instilling fear or creating anxiety."
Compare gas and electricity tariffs
Further action
Ofgem says it will begin a planned wider review of domestic suppliers' communications with indebted customers this autumn.
It will consider the tone and transparency of communications as well as the Ability to Pay message they use as part of the review.
If Ofgem finds a supplier's communication to be sub-standard it will consider enforcement action.
Findings of the review will be published early next year.
If you're struggling to pay your energy bills, read Where to get help with paying your energy bills.
Compare gas and electricity tariffs
More on household money:
Oink Energy: new supplier promises simple energy deals
Big Six energy supplier launches longest tariff on the market
50,000 children to benefit in final stage of child maintenance overhaul
Be the first to comment
Do you want to comment on this article? You need to be signed in for this feature