The secret to a free night out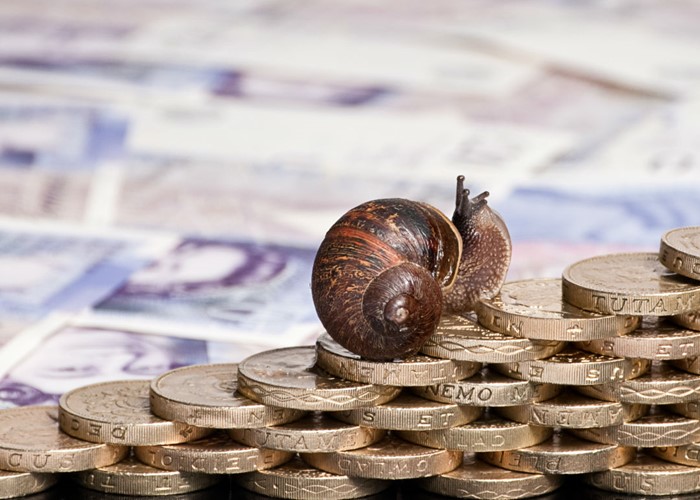 Where to get free tickets to concerts, gigs, the cinema, the theatre and even TV shows, plus how to find the top restaurant deals and cut the cost of a party.
If you've already got that Friday feeling and are up for a good night out, you might be wondering how to enjoy yourself without blowing the budget.
So where can you go and what can you do guilt-free?
1) Theatre tickets
If you're a theatre fan, there are a whole host of ways to save on theatre tickets. Quite often it's worth buying the tickets direct from the venue itself - either by phone or in person. That's because if you use a ticket agency you'll be charged booking fees and possibly postage fees which will boost the price a fair bit.
That said, there are some great discount websites out there that are well worth a look when it comes to booking tickets. These include:
If you're not fussed about being massively comfortable, some venues will charge a lot less for standing tickets. Shakespeare's Globe Theatre in London, for example, offers standing tickets for just £5 - and, as an added bonus, you'll get the best view of the stage!
Meanwhile, if you're under 26, check out A life less ordinary which offers thousands of free theatre tickets for a variety of theatre events. There are more than 200 venues participating throughout England.
2) Movies for less
If catching up on the latest blockbuster movie is your thing, paying a trip to the cinema doesn't have to cost the earth.
If you're lucky enough to be an Orange mobile customer, you can make use of the Orange Wednesdays deal and get 2 for 1 cinema tickets every Wednesday, as well as 2 for 1 on main courses at Pizza Express.
But if you're not an Orange customer, don't despair because there are plenty of other ways to save. For example, websites such as See Film First and Momentum Pictures offer regular preview screenings for free. All you have to do is sign up and wait for an email telling you when the next preview is.
Read all about these ideas and more in Nine ways to enjoy the movies for less.
3) Free music
If you're into your music, believe it or not, it's possible to attend a whole range of music concerts for free (or very cheaply).
If you live in London, you can enjoy free concerts - such as jazz and Irish songs - every Monday to Saturday at the National Theatre. Alternatively, if you're a fan of the Proms, why not attend a Proms Plus event - an introductory event before each evening Prom - absolutely free of charge? Check out the Proms Plus website for details.
The Visit London website and the Southbank Centre website also list a wide variety of free concerts and are certainly worth checking out. But if you don't live in London, don't panic! The nifty websites allgigs.co.uk and gighit.com allow you to type in your home town and search for free - and very cheap - musical events, gigs and concerts near you.
4) Free events
If you're looking for other free (or ultra cheap) events, other than music concerts, Free Events is a particularly handy website. It lists all free events in chronological order so you'll be able to see what's going on next near you. For example, on 8 August, the Riverside Festival will take place in Nottingham, while between 12 and 15 August, Bristol will host its Balloon Fiesta.
And if you're lucky enough to live in London, here's a list of some great websites to check out:
Just be aware that some of these events will start during the day - but then, there's nothing wrong with a free day out, as well as a free night out, is there?
5) Join the audience
If you've got a favourite TV show, there's a chance you might be able to be part of the audience and watch the live show absolutely free! Many websites regularly give out free tickets for shows such as The Graham Norton Show, Hole in the Wall, All-Star Family Fortunes, and Mock the Week.
Sites to check out include BBC Tickets, sroaudiences, TVRecordings, ClappersTickets, ApplauseStore, HatTrick and LostInTV.
Be warned though, tickets go very fast - so it's a good idea to sign up to mailing lists so that you'll know as soon as tickets have been released.
6) Restaurant deals
If your idea of heaven is hanging up your chef's hat and enjoying a good feed relaxing in a restaurant, now is the time to do it! Thanks to the recession, many restaurants have been literally throwing deals at us!
Typically, these deals include two for one on main courses or 50% off the bill. So that's a free meal for every two diners!
If you want to find out exactly which restaurant is offering which deal, check out our Frugal Food blog.
Related blog post
Serena Cowdy writes:

Today's highlights include new and extended restaurant deals from All Bar One, Chiquito, Pizza Hut, Prezzo, GBK and Pizza Express. We also have two new supermarket voucher codes, half-price champagne, mis-shapen chocolate bargains, free tea samples and hundreds of cheap eats recipes!

Read this post
Other good places to look for restaurant deals are websites such as Toptable, Skiddle and 5pm - all of which are packed full of exciting restaurant bargains!
7) Throw a party!
Finally, the easiest way to have a free night 'out' is to have a party!
If you're prepared to be a bit of a crafty host, it really doesn't have to cost you anything. For example, you could have a 'pot luck party' where each guest brings a dish (some organisation will be required for this to ensure you don't end up with one starter and six desserts).
Alternatively, get a group of friends together, as well as your favourite DVD (could either be one you already own or one your friends already own), and ask one guest to bring some wine and another to bring some nibbles.
If that sounds a bit cheeky and you're prepared to spend a little, you could cook a fabulous meal at a low price if you follow one of our Frugal Recipes - written by our very own resident chef, Paul Warburton.
Related blog post
Paul Warburton writes:

Check out this amazing recipe for posh macaroni cheese with crispy bacon and oven dried tomatoes - for £1.48 per person!

Read this post
Don't forget to keep an eye out for deals such as M&S' Dine in for £10. For £5 each, two people can enjoy a main course, side dish, dessert and bottle of wine - and if there's more of you, simply buy more and split the cost.
However, if you don't fancy any of these ideas, how about hosting a Body Shop party or a Jamie at Home party? Here your friends can come along armed with a bottle of wine, while you provide the nibbles, and enjoy trying out new products, picking up tips from the experts, or making a few purchases. That way, the party will more than pay for itself!
For more great ideas on how to have fun staying in, read Staying in is the new going out.
So there you have it, seven ways to have a night out for free! Enjoy!
This is a classic article which has recently been updated.
More: Seven ways to save money in your lunch hour | 25 brilliant baby freebies
Be the first to comment
Do you want to comment on this article? You need to be signed in for this feature