10 wacky ways to make money!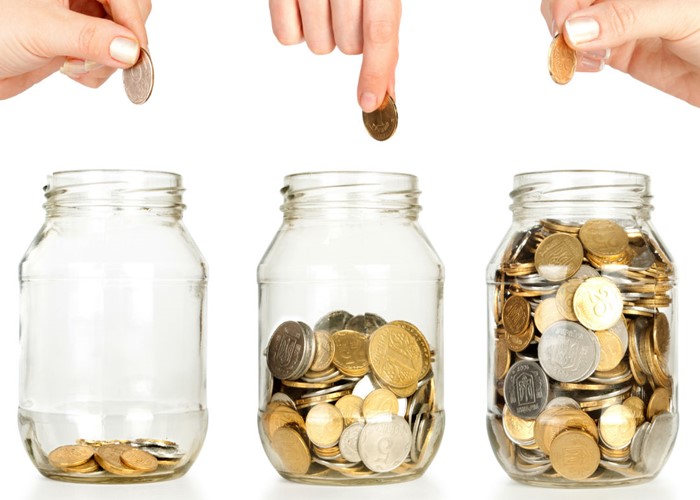 Need some extra cash? Then check out these ten original ways to make money!
Following on from our popular article on the 18 stingiest ways to save money, I thought it was time to hunt out some unusual ways to make money. So here goes:
1) Deposit hunting
lovemoney.com reader MikeGG1 provided the inspiration for this one.
At the tender age of five, his son used to boost his pocket money on a campsite in France by collecting everything around the site that came with a deposit. He would then return these items to the camp shop to collect the deposit money.
Believe it or not, this can be a great little earner - not only at campsites but also at festivals. Many festivals now require you to pay a small deposit for your plastic cup when you're buying a drink, and if you don't return it you don't get your deposit back.
So as well as returning your own, be sure to return any others you find and pocket the extra cash! You'll be amazed at how quickly it can all add up!
Similarly, you could do this with the £1 deposits for supermarket trolleys - return all the trolleys lying around the car park and you could earn a small fortune!
Related how-to guide

It's easy to increase your income using these tips.

See the guide

2) Become a model
Modelling doesn't just have to mean walking down the catwalk. In fact, if your hands and feet are in pretty good shape, hand and foot modelling is a great way of earning some extra cash.
Have a browse on websites such as Hand Models 1 and Derek's Hands for further information - just be warned that if you have any scars/moles/skin conditions, you'll probably be turned away.
Alternatively, if you're brave enough, you could sign up to become a life model - but you'll need to be willing to get your kit off! You can usually earn around £10-15 per hour, although rates vary.
If you fancy giving it a go, contact your local art college or keep an eye out for adverts in shop windows. It's also worth checking out The Register of Artists' Models.
3) Become a courier
If you have your own car, Stuff2send.com is a nifty little website that allows you to register as a courier and get paid to drop off someone's stuff. It's completely free to join.
All you have to do is wait for someone to advertise something that needs delivering (usually around your area) - such as furniture, a parcel, or a lawnmower. You can then volunteer to make the delivery for a chosen fee.
Once you and the sender have agreed the fee, you can arrange the delivery details and away you go.
4) Drive a rickshaw
If you don't fancy delivering items, how about delivering people?
Sign up to Bugbugs.com and you can learn how to become a rickshaw/bug/pedicab driver! As long as you are over 18 years of age and physically fit, are fluent in English and are proficient in the Highway Code, you can sign up.
You'll have to pay out £50 in total for your training, but you get to keep everything you earn when you become a driver - so you should easily get your money back.
5) Sell your skills
Jobsgrapevine.com is a great little website for selling your skills.
If you're a fabulous ironer, love to babysit, or just can't get enough of cleaning, you can advertise your skills on the site and wait for the offers to come flooding in.
The website also allows people to advertise when they need a job doing, so it's worth having a browse to see whether there's a task you'd be willing to sign up for. And the best bit is that using the website is absolutely free!
Ed Bowsher investigates great ways to save and earn some extra money!
6) Take part in clinical trials
This won't be for everyone, but if you're prepared to take part in clinical trials, you can earn around £120 a day!
These trials usually examine how long it takes for your body to absorb and get rid of a particular medicine, how the medicine interacts with food and other medication, and how much can be taken without any undesirable side effects.
You'll need to be prepared to have a blood test and urine sample, and in some cases, studies can go on for several weeks. If you'd like to take part, have a look at trials4us.co.uk.
7) Help out at ID parades
Certain police forces still do traditional identity parades (ID parades) and line-ups. A group of people who look similar stand in line and are given a number, while a witness tries to identify the person suspected of committing a crime.
ID parades usually only take a couple of hours, and you'll typically earn around £10-15 for the first hour, and around £5 per hour after that - although this will vary.
Some police forces have now introduced video line-ups but you can still earn around £10 for being filmed. If you're interested, it's worth contacting your local police station.
8) Become a voice-over artist
Fancy earning £50 an hour? Register at londonvoiceoverstudio.com and you might be in luck! Here you can find a list of voice-over agencies where you can audition vocal samples online.
9) Turn your home into a film set!
Why not register your property with an agency such as Amazing Space or film-locations.co.uk to see whether your home could be used in a film or TV show?
The more interesting or unusual your property is, the more likely it will be selected.
If you get accepted, you could earn anything from £400 to £5,000 per day, depending on the size of the production.
10) Sell your hair
If you're prepared to sacrifice your hair, you could cut if off and sell it to a wig manufacturer. However, you'll need to make sure your hair is untreated by chemicals used in perms or dyes, and your hair should be clean and healthy. You're likely to get a better price if your hair is long.
It's worth contacting a wig seller before you make the cut, and advertise it well online, including plenty of photos and an accurate description.
So there you have it - ten truly wacky ways to earn yourself some extra cash! Good luck.... you might need it!
This article was first published in July 2009 and has since been updated.
More: Make money from your holiday! | Ten ways to make money in your lunch hour!
Be the first to comment
Do you want to comment on this article? You need to be signed in for this feature