Driving in Europe: how to find the cheapest places for petrol and diesel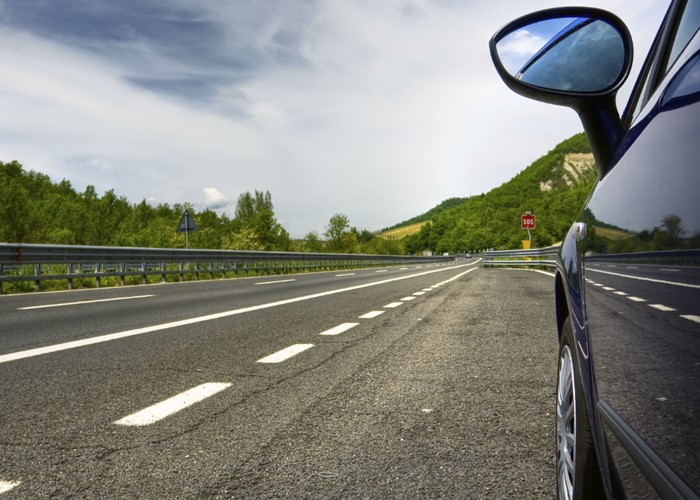 If you're driving over to Ireland, France, Spain or Belgium, here's how to pay less for your fuel.
If you're driving over the channel to Europe on holiday this summer, you might be wondering if it will be cheaper to fill up over here or over there?
The answer is almost certainly over there, as we have some of the highest fuel prices in Europe, thanks mainly to taxes.
But that wouldn't make for much of an article.
So let's look more broadly at what prices are doing in some major destinations, and ways to find cheaper fuel when you're there.
Ireland
Prices are down in Ireland this year, with a litre of unleaded petrol on average 13p cheaper at £1.28 (these are UK prices, of course), according to the latest Post Office Travel Money Motoring on the Continent report. Meanwhile, diesel is down 11p at £1.22.
For the cheapest prices, you can take a look at the Pumps.ie website, although as it's entirely based on user contributions, some petrol stations haven't had their prices updated for months.
France
French fuel prices have risen in recent years, significantly narrowing the gap between what you pay over here and over there.
However, the combination of cheaper prices and a stronger pound against the euro means that there is still a decent saving to be made. In the Post Office Travel Money survey, the average cost per litre for unleaded was £1.26 and diesel was £1.08.
Very handily, the French Government maintains a site of petrol prices across the country. Head to the Le prix des carburants website, choose the département you're heading for and voila!
Spain
Spanish prices have also fallen, down by 6p a litre for unleaded to £1.18 and by 5p a litre for diesel to £1.11. If you're driving from France into Spain, you might want to hold off filling up until you've crossed the Spanish border. Or if you can go via Andorra, without it taking you miles out of the way, prices in the principality are the cheapest in Europe.
The Diesel o Gasolina website can help with identifying the cheapest places to buy locally.
Belgium
Belgium is actually a rare example of a country where it would pay to fill up before you arrive if you can if you're in a petrol car, in France if possible.
Prices for unleaded are averaging £1.37 a litre. Diesel is a more palatable £1.20, still cheaper than the UK.
The Carbu.Be website has up-to-date prices for Belgium, France and Luxembourg.
General tips
Many of the same rules for paying less at the pump apply just the same in Europe as they do in the UK. For example, avoid filling up at petrol stations on major motorways. And prices at supermarkets and hypermarkets tend to be cheaper.
It's a good idea to carry some cash for paying for your fuel, as many petrol stations on the continent don't accept UK debit cards.
You can see the latest fuel prices across the continent at the Fuel-prices-europe website.
For more European driving tips, including what you need to have in your vehicle, have a read of Driving in Europe: what you need to know.
More on travel
The best debit cards to use on your travels
The best credit cards to use on your travels
European breakdown cover explained
How to avoid blowing your holiday budget
How to get a bargain hotel room
Be the first to comment
Do you want to comment on this article? You need to be signed in for this feature