The best joint bank accounts in the UK for bills, earning interest and rewards 2018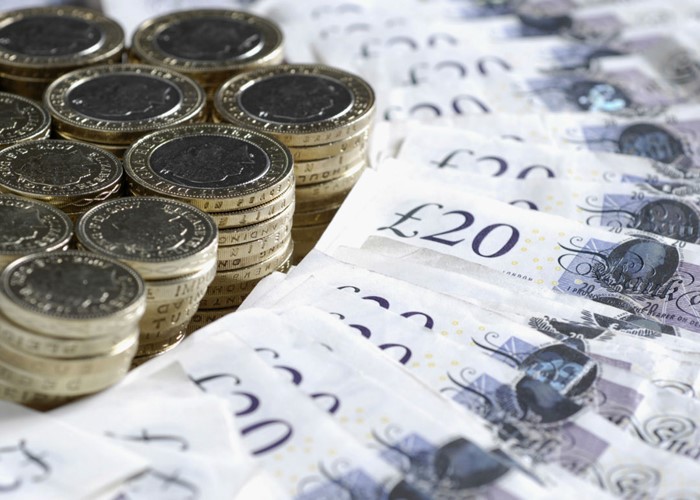 If you need to open a joint current account, these accounts are the best to go for - and NatWest is currently offering £125 as an extra bonus.
Opening a joint current account can be a practical way to handle money with a partner, relatives or housemates, when you have shared financial responsibilities like rent or a mortgage and household bills.
Most current accounts on offer from banks and building societies can be opened jointly with one or more people. But which are the best bet for your situation?
Best for paying bills
You could earn £125 upfront, and more down the line, with NatWest's Reward Account.
You'll need to use the Current Account Switching Service to move from your old bank, pay in £1,500 to the account and use online banking by 7th January.
Although the Reward Account has a £2 monthly fee this can be easily paid for by its cashback earnings. You'll get 2% cashback on several types of direct debit bills, including Council Tax, and 1% at partner retailers. NatWest estimates the average user will earn £83 a year.
If you want to open a joint account for practical reasons like sharing household bills the Santander 123 Lite Current Account is a good choice.
That's because it pays up to 3% cashback on certain bills paid by direct debit. You can get 1% cashback on water bills, Council Tax and the first £1,000 towards your Santander mortgage repayments (if you have one).
There's 2% cashback on gas and electricity bills or Santander home insurance premiums, while the top 3% rate of cashback is paid on communication bills like mobile, home phone, broadband and paid-for TV packages.
The account attracts a £1 monthly fee and in order to earn cashback you will need to deposit £500 a month and have two direct debits set up.
If you're also interested in earning interest at the same time you could go for the Santander 123 Current Account.
This offers the same level of cashback on household bills (providing you deposit £500 a month and have two direct debits set up) as the Santander 123 Lite Current Account but also offers 1.5% interest on balances up to £20,000.
The extra benefits on the Santander 123 Current Account mean you will have to hand over a beefier £5 monthly fee, so you will need to weigh up if it is worth paying more for.
There's also the RBS Reward Account, which costs £2 a month and like NatWest's account, it earns 2% cashback on seven types of household bills, including Council Tax.
Best for cash rewards
If the sound of cashback is appealing but you won't necessarily be paying eligible bills from the joint account, you can still enjoy a cash reward on some accounts.
The Co-operative Bank is offering those that have its Current Account and sign up to the Everyday Rewards programme the chance to earn £5.50 a month or £66 a year.
You'll get a cash reward of £4 a month plus the chance to earn 5p on every debit card transaction you make in a month up to £1.50.
To be eligible you will need to deposit £800 a month into the account, have four active direct debits set up, log into online or mobile banking at least once during the month and stay opted in for paperless statements.
Alternatively, the Halifax Reward Current Account will pay £2 into your joint account each month, giving you £36 in a year as long as you pay in at least £750 a month, have two direct debits set up and stay in credit.
What's more, if you use the Current Account Switch Service to move you'll bag a £75 switching bonus.
Best for in-credit interest
If you don't plan to constantly spend what's in your joint account you should take advantage of a current account that pays a decent level of credit interest.
The Nationwide FlexDirect current account will pay 5% on balances up to £2,500 for the first 12 months. But you will only get this rate if £1,000 is deposited into the account each month.
Alternatively, there's the TSB Classic Plus Account which pays 5% on balances up to £1,500. Unlike the Nationwide account, this rate won't fall away after 12 months plus you only need to deposit £500 each month and opt for online correspondence.
The Tesco Bank Current Account will pay 3% on balances up to £3,000 until 1 April 2019. However, you must pay in at least £750 a month and have at least three direct debits set up.
For larger balances, the Santander 123 Current Account is best. This account will pay 1.5% on balances up to £20,000.
Couples who really want to maximise the credit interest benefits should consider opening a sole account each and a joint account, which means you can earn interest on larger balances.
With the Santander 123 Current Account, for example, you could potentially have £60,000 spread across the three accounts that will earn the 1.5% rate, which means you could earn £900 a year in credit interest alone.
If you have multiple financial accounts, investments, pensions, credit cards, or even physical assets then you can track their value simply and easily with Plans. Access Plans for free today >
Best for switching rewards
Most people that use a joint account will also have a separate sole account which their salary is paid into.
But if you're in a situation where you want to make a joint account your main account, perhaps with someone you trust like a partner, you can get some great offers for switching, which you can share.
HSBC is currently top of the charts, offering £200 for those switching and sticking with their Advance Account. You'll need to pay in a hefty £1,750 a month to be eligible.
NatWest is currently offering £125 for switching to their abovementioned Reward Account.
You can switch to the M&S Bank Account and you'll score £185 in M&S gift cards.
You'll get a £125 gift card when you switch using the Current Account Switching Service and up to an additional £60 when you stay for 12 months (£5 a month). The only conditions are that you pay in a minimum of £1,000 and have two active direct debits.
With the First Direct 1st Account you can get to pick from a range of gifts for making it your main bank.
These gifts include a £150 Expedia e-voucher or a choice of gadgets including Bose on-ear wireless headphones (RRP £169.95), Bose Soundlink2 speaker (£119), the Amazon Echo Spot (£119) or a Fitbit Charge 2 Special Edition (£139).
Also on offer are online self-development courses, with options such as graphic design and bartending and mixology (£350).
In order to qualify for the bonus, one or both will need to switch their account using the Easy Switch service, set up at least two direct debits and pay in at least £1,000 a month to avoid the £10 fee.
Halifax is offering a £75 bonus to switchers. You need to switch via its switching service to qualify, move all active credits and direct debits across and close your old bank account.
With these switching offers it's important to remember that the bonus offer is only paid per account not per person and some will limit the offer to completely new customers, so if you've claimed the reward as a sole customer before it might not apply to your joint account.
Read more: best bank accounts for switchers
Joint account downsides
Joint accounts can be handy tools to manage shared financial responsibilities, but they also carry risks.
Here are the main pitfalls to consider before taking the plunge with a partner, relative or housemate:
A joint account links people financially and means they can impact your credit rating. So another account holder with a low credit score may damage yours;
If the account becomes overdrawn by one person, each account holder is liable for repaying the debt;
You lose privacy on a joint account as all transactions will be able to be viewed by all account holders;
If one account holder takes money from the account without your knowledge, you won't be able to get it back.
Some joint accounts can be set up as both-to-sign, where all account holders have to give permission every time money is taken out of the bank account, or either-to-sign, which allows any account holder to withdraw money.
The bank or building society you open a joint account with should set out clearly who can take money from the account, how overdrafts will be handled and how to handle disagreements or the end of a relationship between joint account holders.
This agreement is called a mandate, which all account holders will have to sign.
For more information about joint accounts, the British Banker's Association has put together a handy leaflet and the Citizens Advice Bureau has outlined a few things to think about.
If you've decided that a joint account is not for you, why not take a look at the best accounts for switching bonuses, or those that pay the most interest on your savings.
Want more stories like this? Visit the loveMONEY homepage or sign up for our daily newsletter and let us send the news to you!
Want to improve your finances? Read these next:
Where to find a basic bank account
The current accounts that still offer a free overdraft
Be the first to comment
Do you want to comment on this article? You need to be signed in for this feature