easyJet slims down hand luggage allowance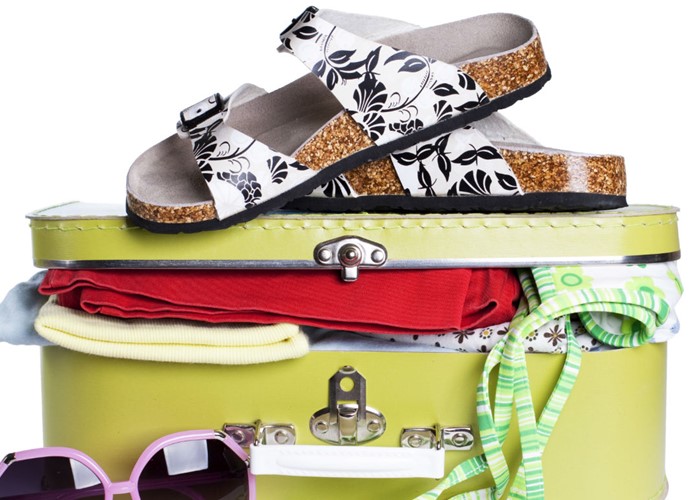 From July easyJet will limit the size of the hand luggage that will be guaranteed a spot in the cabin.
In the battle between budget airlines, no stone is left unturned to find ways to cut costs.
The latest shot in this war in the skies comes from easyJet, which is to reduce the size of hand luggage with effect from Tuesday 2nd July.
Baggage allowance cut by 37%
At present, easyJet allows luggage to be taken into the aircraft cabin if it is below the maximum size of 56cm by 45cm by 25cm. This gives a total volume of 63 litres for a single onboard bag.
But from 2nd July with easyJet, these dimensions will be slimmed down to 50cm by 40 cm by 20cm (including wheels, pockets and handles). This gives a total volume of 40 litres, which is a loss of 23 litres of luggage space. In effect, easyJet has cut its allowance for hand luggage by more than a third (36.5%).
easyJet's argument for this change is simple. By introducing this new 'cabin bag guarantee', it promises that passengers with qualifying bags can take them into the cabin. This will apply even on the busiest flights, when overhead locker space is limited. Under this guarantee, onboard bags will be placed in overhead lockers or under the seats in front.
You may still be able to take bags that meet the old limit onboard as hand luggage. However it's not guaranteed, and it may be checked into the hold if the flight is busy and there is little space. While this will not incur a charge, it does mean that you will have to queue to retrieve your bag from the baggage carousel on arrival.
As before, a handling charge of £25 applies for cabin bags exceeding the maximum size of 56cm by 45cm by 25cm, rising to £40 at the boarding gate.
Cabin baggage will be checked for size with a new baggage gauge at bag-drop desks and again at boarding gates. easyJet's definition of a cabin bag includes a bag, briefcase, suitcase, laptop case, handbag, bumbag, rucksack, carrier bag or wedding-dress carrier. Infants travelling on an adult's lap don't get a cabin-bag allowance.
The airline explains its new rules regarding cabin baggage in more detail on its website.
How to avoid this restriction
In theory, easyJet should enforce this new 'cabin bag guarantee' only when flights are full and cabin space is limited. However, in practice, it could apply this restriction to any and all flights.
That said, there are several ways that you can avoid this new restriction. The obvious answer is to keep within the new limits by making sure that your bag measures less than 50cm by 40 cm by 20cm.
Sadly, of 21 cabin suitcases recently tested by Which? magazine, only three would meet these reduced dimensions. In other words, around six-sevenths (85.7%) of cabin suitcases would not be guaranteed a spot in the cabin for easyJet flights from 2nd July. This is a huge -- and likely deliberate -- inconvenience to British travellers, lessened only by the news that manufacturers including Samsonite and Tesco already make bags that fit easyJet's 'guaranteed' size.
Passengers who are easyJet plus cardholders, or FLEXI fare, easyJet plus Upfront or Extra Legroom customers can continue to bring one piece of cabin baggage no bigger than 56cm by 45cm by 25cm, thus avoiding this new restriction. They can also use easyJet plus Speedy Boarding to board first and bag what space is available in overhead lockers.
Cynics - like me - might suggest that this new rule is simply a way to push travellers into signing up to one of these days, thereby boosting easyJet's profits.
How easyJet compares
In the fight for low-cost flights, no-one beats Irish budget airline Ryanair. Famous for its penny-pinching ways, Ryanair's maximum dimensions for cabin luggage are currently 55cm by 40cm by 20cm (44 litres).
Then again, after easyJet's 40-litre limit takes effect, Ryanair's baggage allowance of 44 litres will be a tenth (10%) more generous than easyJet's. Frankly, I can see Michael O'Leary, Ryanair's billionaire boss, following suit -- perhaps in time for the summer surge in travellers.
At 'the world's favourite airline', British Airways, the free allowance for cabin baggage is restricted to one piece of luggage measuring no more than 56cm by 45cm by 25cm (plus one laptop-sized bag, handbag or briefcase). Although these are the same as easyJet's maximum dimensions (a volume of 63 litres), BA has a weight limit of 23kg, while the bright-orange brand has none.
With Virgin, if you are flying enconomy or premium economy you can take on a bag measuring no more than 56cm by 36cm by 23cm and weighing no more than 10kg.
Compare travel insurance quotes
> Answer one of our Lovemoney surveys and you could win £50. Five lucky readers will all get £50 prizes.
More on travel:
Be the first to comment
Do you want to comment on this article? You need to be signed in for this feature