Online and mobile banking glitches: what to do and your rights when something goes wrong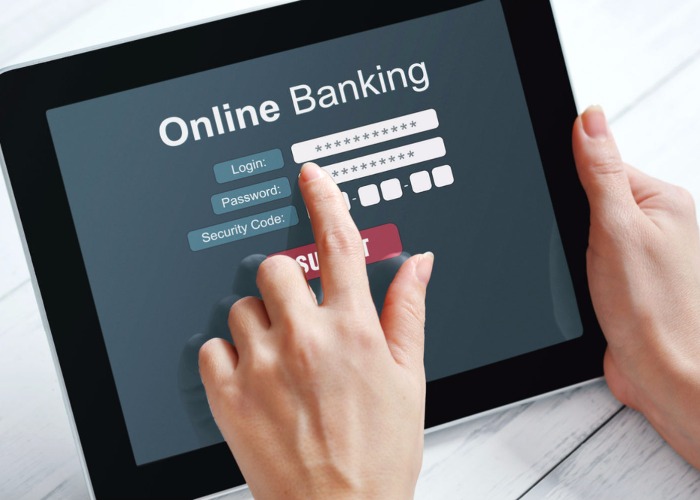 An IT failure has left TSB customers without access to their bank accounts for five days. What are your rights when this happens?
A TSB upgrade glitch has left a number of customers without access to their online accounts for five days – and in some cases, allowed access to other people's accounts.
One customer was given access to someone else's £35,000 savings account, £11,000 ISA and a business account when they logged in. He could see account numbers, sort codes and transaction histories and he was able to transfer money. He didn't, of course.
The bank said that it would be carrying out a system upgrade from 4pm on 20 April to 6pm on 22 April. However, customers are still having trouble logging into their accounts, two days after the upgrade was scheduled to be complete.
And @TSB still keeping customers in the dark. I've no idea if I've been paid my monthly salary or if bills have been paid. Well actually I know my car insurance as not been paid because they sent me an email to tell me the payment was rejected. New bank for me I think.

— Keith Robertson (@Krobertson5808) April 24, 2018
@TSB I have been unable to access my account most of the time since Friday. I appreciate your messages but am alarmed that when I did manage to access my account this morning all Direct Debits had disappeared! If I receive and fines or lose any money -I trust I will be reimbursed

— Julia Law (@Juliarti) April 24, 2018
will you be informing customers who had their data/account shared with others online? I feel very nervous that someone else might have been looking at my account while I haven't been able to. @TSB #tsbdown

— Stephanie Melrose (@fannymelrose) April 24, 2018
Some even reported issues with checking their balance at ATMs and using their card for standard transactions.
After all the @TSB issues, my card was declined this morning. Checked at an ATM and I have a whole £0.08p - How on earth has this happened?! Tried to call - I was on hold, then cut off. Now the lines aren't accepting calls. How will I get the tube home now? #TSB

— STULLETT (@stullettmusic) April 24, 2018
@TSB is the issue atm going to be sorted today so I can access some money, please don't copy and paste a reply. I want a simple yes or no , you are saying soon to people but how soon?

— Moira Barrass (@Moira_1975) April 24, 2018
TSB has been worryingly quiet throughout the whole fiasco, but CEO Paul Pester broke the silence on Tuesday morning (24 April).
An update from @PaulPester: pic.twitter.com/IhDfX4viYq

— TSB (@TSB) April 24, 2018
When this happens, it's not only stressful and frustrating but can cause a lot of problems like missing payments.
Here's what you should do and your rights if something goes wrong with your online or mobile banking.
Accessing cash
If you need access to cash but the technical glitch is making it impossible you should call your bank or visit a branch to see how they can help.
Alternatively, turn to friends and family if your provider is likely to have the issues resolved relatively quickly.
Compensation
If the glitch means that you end up out of pocket in some way you should ask for compensation.
You should keep records of phone calls, emails and anything you've paid out extra for to use in your claim for fees and compensation later.
TSB has already said that 'no one would be left out of pocket' and that charges that come about as a result of the failure would be reimbursed.
Complaining to your bank
Even if you aren't left out of pocket, the bank may set aside money to compensate people for the stress and annoyance of losing their banking access so it's worth getting in touch to complain.
In the first instance, you'll need to complain directly to your bank, in writing. It helps to include as much detail as possible, along with copies of receipts if you've been left out of pocket.
It hasn't been totally up front, but you can find full complaints details on TSB's website.
Ring up 03459 758 758 between 7 am and 11 pm, 7 days a week or fill in this online form.
TSB then has eight weeks to respond to you. If after this time you've not received the response you want, you can take the complaint further and go to the Financial Ombudsman Service (FOS).
Our article – Financial Ombudsman Service: how to complain to the FOS – has step-by-step instructions on how to do this.
Normally it's helpful to take to Twitter to complain, but in this instance, the same generic responses are being posted over and over again.
Switching current accounts
If you're fed up with your bank you could always act with your feet and switch to a different one.
There are a lot of good offers around for new customers so it's worth taking advantage of these if you're looking to switch.
To find out more, you can view the top current accounts in our comparison tables and our article on The best bank account for switching bonuses.
Don't miss these:
The best debit cards to use on your travels
Nationwide unveils plans to open branches
Triodos: the bank with no unarranged current account overdraft fees
Be the first to comment
Do you want to comment on this article? You need to be signed in for this feature