MBNA launches new More Rewards credit card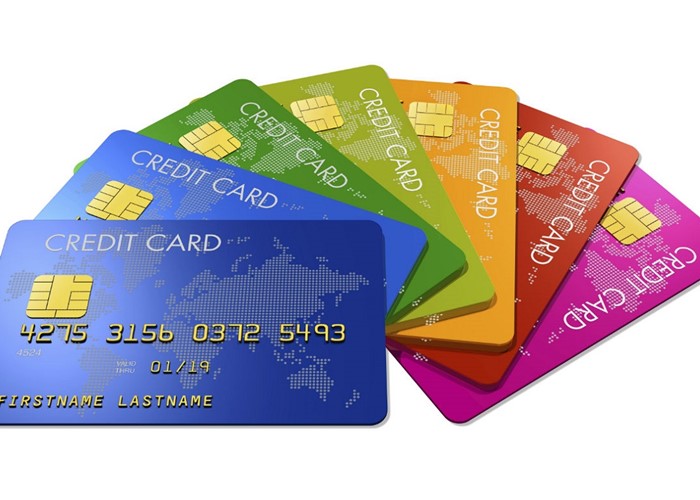 You can earn rewards on all of your spending with the new MBNA More Rewards Credit Card Account. But how does it compare?
MBNA has launched a new reward credit card which you can use to get something back on all of your spending.
The MBNA More Rewards Credit Card Account comes with two contactless-payment-enabled cards; one an American Express and the other a Visa, so you will never miss a chance to earn points.
But what can you get and how does it compare?
Double points
You can earn four points for every £1 spent on the American Express card or two points for every £1 spent on the Visa within the first 90 days of the account opening.
Once this bonus period ends you will earn two points for every £1 spent using the Amex card and one point for every £1 spent when using the Visa.
The great thing is there's no limit on the points you build up or where you go to earn them. So anything you need to buy will take you closer to claiming a reward - which there are plenty of!
35,000 rewards
You can choose from nearly 35,000 different rewards on the new look MBNA Rewards platform.
Reward Points can be exchanged for a wide range of products, experiences and vouchers.
Here are a few examples:
Points

Example of rewards available

Up to 4,000

£20 worth of high street vouchers
2x adult cinema admission vouchers
Selection of Kindle cases and iPod hard covers

Up to 10,000

£50 worth of vouchers to use for days and nights out e.g LEGOLAND
Four person family pass to Cineworld and a £20 voucher towards dinner at a number of restaurants including Bella Italia
Football tour for two: Arsenal Stadium tour for two or Chelsea stadium tour for two

Up to 18,000

£90 worth of Thomas Cook vouchers
DKNY Ladies stainless steel watch

Up to 24,000

Krups Nescafe Dulce Gusto coffee machine
Party dozen case of wine
£120 worth of high street vouchers
Choice of experiences: afternoon tea and top priced theatre tickets for two, Silverstone Ferrari or Aston Martin thrill, introductory flying lesson or spa day
Amazon Kindle touch
Apple iPod Nano (16GB)
The time it takes to get the prize you want will depend on how you use the credit card, whether you optimise the bonus period and being able to use the Amex part of the duo most of the time.
As well as some great rewards the card also comes with a low APR of 12.9%, but it always works out better if you can pay your balance off each month. Otherwise the value of the rewards you earn is dented as you spend extra cash paying off the interest on your outstanding debt.
To apply you need to be aged 21 or over and you're more likely to be successful if you have a good credit rating and no history of bankruptcy.
Other reward cards
So how does the MBNA card match up to other reward credit cards?
Well the NatWest YourPoints World MasterCard also works on a points system and offers 2,500 bonus points when you take out the card - enough for a £10 shopping voucher straight away. Like the MBNA card you earn on all your spending, but in this case just one point for every £1 spent. But NatWest will double all the points earned in the first nine months. Plus the card is multi-functional as it also comes with 0% on balance transfers for nine months (with a 1.5% fee) as well as 0% on purchases for 15 months.
Elsewhere the Lloyds TSB Duo Avios Credit Card Account works in a similar way to the MBNA More Rewards Credit Card Account as it comes with two cards. You get one Amex and one MasterCard to help boost what you earn but instead of accumulating points you earn Avios to exchange for flights and holidays. There is a chance to get a voucher for 18,000 Avios - enough for two return flights - if you spend £500 a month for the first three months on the Amex card. So if it's a getaway you're after you might be better off.
You can earn one Avios for every £1 spent on the American Express part of the duo or one Avios per £5 spend on the MasterCard. Plus you can also collect 1,500 Avios for each £1,000 balance transfer (with a 3% fee), which will remain interest-free for six months.
For more read: The best reward credit cards.
More on credit cards:
The best 0% purchase credit cards
The best money transfer credit cards
The best 0% balance transfer credit cards
Be the first to comment
Do you want to comment on this article? You need to be signed in for this feature