Mayfair Bridging: new peer-to-peer lender offering 10% tax-free return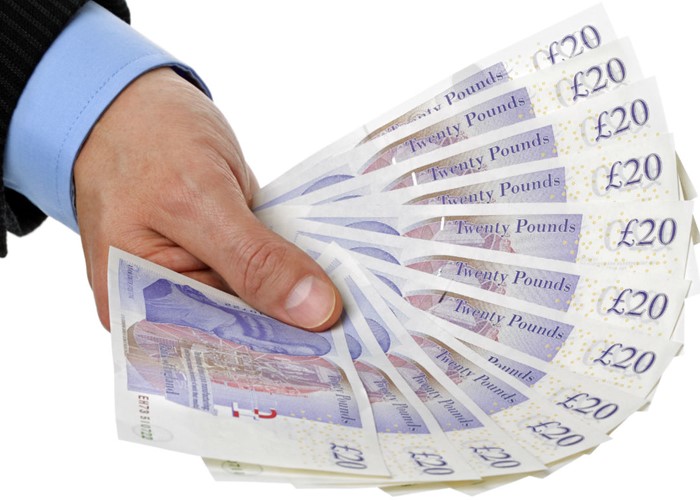 A brand new peer-to-peer lender called Mayfair Bridging allows you to invest in secured loans through a pension, with all the tax-saving benefits. But is it a good idea?
Mayfair Bridging has been selling its own secured bridging loans for five years, but now it's offering private investors the chance to lend out their money. Investors can wrap their investments in a self-invested personal pension in order to make any gains tax free.
You'll need a bit of cash
Before reading on, I'll point out that you're not likely to be able to take advantage of this scheme unless you're what a professional would call a "sophisticated investor".
Depending on the character of the wealth manager you're talking to, that can either be a euphemism for a rich person with a penchant for gambling, a gullible rich person, or, more positively, a rich person who completely understands investments that come with higher risks and who can tolerate those risks.
Either way, having a lot of money is important.
About bridging loans
Bridging loans are secured, short-term loans lasting just months rather than years. You can use them to make a purchase or settle a bill when you have a temporary cash-flow issue. They bridge the gap between a necessary expense occurring now and you receiving the funds to pay for it.
Bridging loans are most often associated with buying property. You might use a bridging loan to pay for a property quickly after buying at auction, because it will take a while to get the full mortgage agreed. You then pay off the bridging loan when the mortgage lender gives you the finance.
You might also use a bridging loan if you buy a new house a few months in advance of the sale of your old property going through, while you wait for the cash for the old one to fund the deposit on a new mortgage.
Other uses might be to settle an unexpected tax bill before you are fined or to buy a business where a speedy deal is essential.
For more read Bridging loans: pros and cons
About peer-to-peer lending
The three big, widely trusted peer-to-peer providers are Zopa, Ratesetter and Funding Circle.
They allow individuals or businesses to borrow and lend to each other on an unsecured loan basis. Borrowers can get better interest rates, and terms and conditions, than they would with the banks. Lenders (or investors) can expect to get higher rates of return than from savings accounts and cash ISAs, with, most likely, lower risks than investing in shares.
You can read more in What is peer-to-peer lending?
Using Mayfair Bridging for investors
Mayfair Bridging is aiming to pay an average net return of around 10%pa (0.833%pm to be precise) to investors, which is considerably more than the established players.
Investors have to go through a professional (unless they are certified investors or professionals themselves), which means financial advisers and the like. Your adviser will charge you separately for his or her services.
You'll also pay your pension plan charges, assuming you've wrapped your investment in a SIPP.
The minimum investment is £25,000 per loan. You're given basic details about the borrowers so you can choose specific loans to fund. You can choose to fund part of a loan or the whole thing. You, along with other investors in a loan, will be first in line if the borrower doesn't repay and Mayfair needs to take possession of the security that was put up.
Borrowing through Mayfair Bridging
For borrowers I can't see any clear advantages to choosing this lender over other bridging loan providers.
You'll pay an arrangement fee of 1% to 2% and interest rates of 0.5%pm to 2%pm. A spokesperson told me that you'll typically pay a 2% fee and the average interest rate is 1.55%pm. You'll only get a monthly rate of 0.5% if you're borrowing for one day.
The higher your credit risk, the lower the amount you'll be allowed to borrow, in order to make the loan safer to investors. This means you'll get a lower LTV. On a private property you might be able to get 65% LTV normally, but this might go down to 50%, for example.
Risks for investors
Turning back to investors, here are some of the main risks for this scheme.
Firstly, it's brand new so investors can't check the track record and it isn't part of the Peer-to-Peer Finance Association. Both these things are a big deal, in my opinion, and they should put off most of you.
This is compounded by the fact investors are only covered by the Financial Ombudsman Service "in certain circumstances" and they might not be covered by the Financial Services Compensation Scheme - it depends on the circumstances, according to Mayfair Bridging's director, Shoaib Bux.
Bux counters that the big-three peer-to-peer lenders aren't authorised by the regulator and so they don't have to send audited reports about their separate client accounts to it. However, they have successfully lobbied to become regulated in order to increase the credibility they've built up.
This is an unregulated collective investment scheme (UCIS). The FSA is very cautious indeed about UCISs. Its general view is that financial advisers should recommend them to very few individuals overall, due to their usually higher risks. In recent years it has been concerned that advisers have been selling the schemes without understanding them well enough, and they have failed to understand the restrictions on promoting and selling them to individual investors.
The Mayfair spokesperson said the reason the investment is technically classified as UCIS is because investors can't get their cash out in a hurry, but he was quick to point out that bridging loans still last just a matter of months, so you shouldn't be more than nine months away from getting your money.
He also expressed confidence that the risks weren't too bad, because the loans are secured and higher risk customers are offered lower LTVs.
Overall, I certainly think you have to wait and see before jumping in on this one.
But what do you think? Would you be tempted to put some cash in? Or is it simply too risky? Let us know in the comment box below.
More on investing and peer-to-peer lending:
Be the first to comment
Do you want to comment on this article? You need to be signed in for this feature