ICICI: a new rival to Hargreaves Lansdown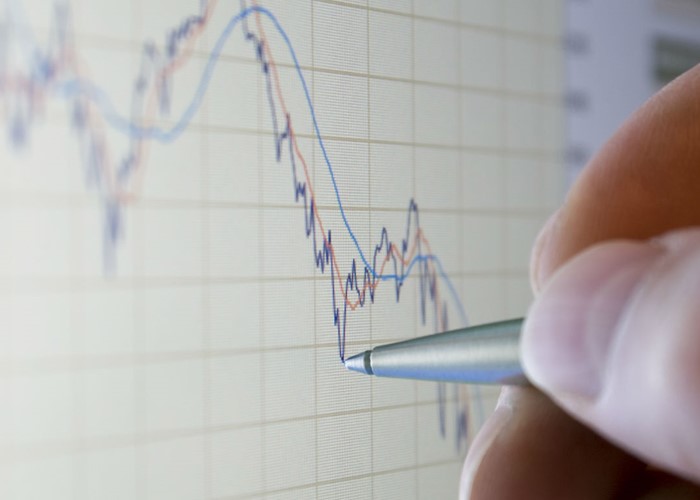 A new entrant is shaking up the world of investment platforms.
If you've recently put money into an investment that is in any way related to the stock market, there's a good chance that you'll have used an 'investment platform.'
In other words, you'll have made the investment online and can monitor how well the investment is doing by visiting the platform whenever you like. Hargreaves Lansdown is probably the best known platform provider.
The first investment platforms in the UK were known as 'fund supermarkets' because they only allowed you to invest in investment funds, such as unit trusts and OEICs. But ten years later, most of the supermarkets have evolved into 'platforms' where you can also buy individual stocks and shares, and invest in pensions too.
Big fan
I'm a big fan of platforms as they've made investing cheaper and simpler for ordinary folk. You can now invest just by touching a button and many platforms also offer useful tools and research to help you make your investment decision.
But that doesn't mean that all platforms are identical. There are significant differences between the main platforms and competition is gradually increasing. In fact, I think one recent entrant – ICICI - looks especially attractive.
So I thought it would be worth comparing three of the top platforms and seeing which is best.
Hargreaves Lansdown
Let's start by looking at Hargreaves Lansdown, which is widely seen as the No.1 platform for private investors.
You can use the Hargreaves platform to manage your Stocks & Shares ISAs, a SIPP pension, or direct investments in funds or shares.
I'm a longstanding Hargreaves customer myself and I've always been very impressed by the company's technology and customer service. The platform is easy to operate and nothing ever goes wrong. There's also a very wide range of investment options available.
However, there's one area where I've begun to have my doubts – charges.
In fairness, if you opened a Stocks & Shares ISA with Hargreaves Lansdown, you wouldn't have to pay any dealing charges for funds, and you wouldn't normally have to pay any initial charge to the fund management company (for example Jupiter or Legal & General.)
Hargreaves Lansdown also offers a 'loyalty bonus', normally 0.25% but which can be as much as 0.5% a year. This is basically a partial refund of the trail commission that has traditionally been paid by the fund management companies to financial advisers.
However, investors in most index tracker funds – usually the cheapest way to invest in the stock market – have to pay an extra charge to Hargreaves of £1 or £2 a month for each fund.
If you want to buy shares in an individual company, you'd normally pay £11.95 per trade although that figure will fall to £5.95 if you're a very frequent trader. There's also an annual charge for all shares and investment trusts that amounts to 0.5% of the value of the investment – capped at £45 a year.
The charges for a SIPP are identical except that the 0..5% charge is capped at £200. If you're investing outside an ISA or SIPP, the charges are the same except that you won't have to pay the annual 0.5% charge for shares and investment trusts.
In many ways, the charges are pretty reasonable, but there are two things that annoy me – Hargreaves doesn't refund the full trail commission, and it imposes an extra charge for index tracker funds.
ICICI Investment services
ICICI is the new kid on the block and I think it looks very promising.
The big plus point is that ICICI charges a simple flat fee for all your investments. This is either £4 a month or £35 a year. If you have a bank account with ICICI, the charges are £3 a month or £25 a year.
You don't have to pay any other charges and you'll receive all the trail commission from the fund management company. This is a simpler pricing structure and it's also more transparent than Hargreaves. With ICICI, you know that you'll get all the trail commission back, whereas with Hargreaves the picture is less clear.
On the downside, you can't invest in individual shares with ICICI and you can't operate a SIPP either. But you can operate a Stocks and Shares ISA or make direct investments in funds.
I really like the simplicity and the transparency of the charging structure and it's especially attractive if you're able to invest a relatively large sum of money. If you're investing £35,000, a £35 fee works out at 0.1%, but if you're only investing £3,500, it's a 1% charge.
ICICI plans to launch a SIPP service later this year.
Alliance Trust Savings
Alliance Trust also imposes a regular charge for all accounts - £12 a quarter, and it also rebates all trail commission to customers. You won't normally have to pay any initial charge either.
So Alliance Trust effectively charges £48 a year while ICICI charges £35. Unlike ICICI, Alliance Trust also imposes a dealing charge of £12.50 a trade which applies to all trades including fund purchases as well as stocks and shares.
Right now, Alliance Trust also has a restricted range of funds to choose from, but this is only a temporary issue due to regulatory changes at the beginning of the year – Alliance should have a normal range of funds back very soon.
And you can at least invest in stocks and shares with Alliance Trust which isn't possible with ICICI.
The best
Just looking at these three platforms, I'd say that ICICI is best if you think you're only going to invest in investment funds and you're able to invest at least £10,000.
Alliance Trust is better if you also want to invest in individual stocks and shares, but Hargreaves may still win out if you're investing small amounts of money. That's because the lower dealing charges may well outweigh the lower levels of trail commission rebate if you're investing small amounts.
But the big message is clear: don't just assume that Hargreaves Lansdown is always best. There's plenty of competition out there and it's only going to increase.
More on investment and platforms:

Six great reasons to choose an index tracker
I still can't forgive Hargreaves Lansdown
The cheapest index trackers
The cheapest global index trackers

Be the first to comment
Do you want to comment on this article? You need to be signed in for this feature