Time running out to get top balance transfer credit card deal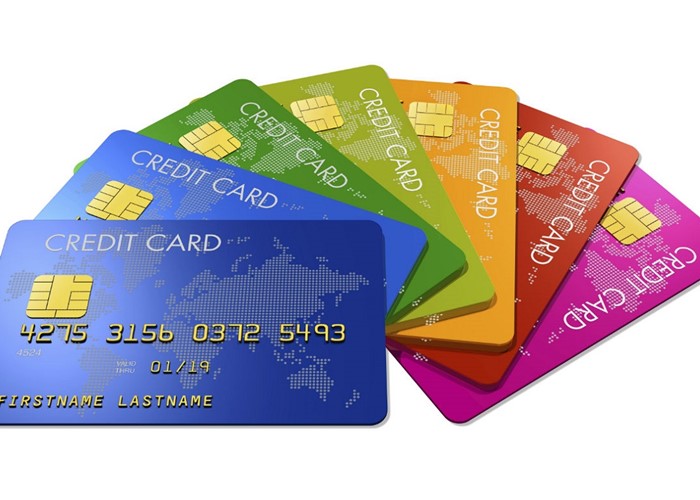 The reduced transfer fee on Barclaycard's top balance transfer credit cards will be increasing on Monday. And that's not only the change to be aware of in the balance transfer market.
If you've managed to rack up expensive credit card debt over the past few months or years then now is as good a time as any to shift it onto a balance transfer credit card and start paying it off.
January is an important month in the balance transfer market as many people view the New Year as a fresh start for their finances. Providers put out new or improve old cards in order to battle for the debt you might have resolved to clear.
So let's take a look at what's new in the balance transfer world and if any of the offers are worth going for.
Barclaycard slashes fees on long lasting balance transfer cards
Just before Christmas Barclaycard reduced the balance transfer fees on two of its longest lasting deals.
The market leading 24-Month Platinum Visa gave those with more than £2,000 to shift a fee of 2.1% instead of 3.2%, while the 23-Month Platinum Visa allowed any size balance to be transferred for a tiny fee of 1.9% instead of 3.2%.
For two market-leading cards that's a pretty generous offer. But time is running out to take advantage. Barclaycard will return the fees to the normal 3.2% on Monday 7th January so you have just a matter of hours to apply if you think this card can help your finances.
MBNA extends Platinum balance transfer card to 23 months
If it's time you need the new longer lasting balance transfer credit card from MBNA might be the one for you.
The provider has extended the 0% balance transfer on its Platinum Visa card from 22 months to 23 months with the same 2.85% fee.
This is MBNA's longest ever 0% balance transfer credit card, but that doesn't make it the market leader - it's still a month shorter than the Barclaycard deal above.
Bank of Scotland 50% balance transfer fee refund offer
The Bank of Scotland is welcoming the New Year by offering a 50% refund on its balance transfer credit cards for a limited period.
The longest lasting deal can be found with the Bank of Scotland Platinum Online MasterCard which comes with 0% on balance transfers for 18 months and usually has a 3% handling charge.
Those who take out the card before 23rd February and transfer a balance before 23rd March will get half of the 3% fee refunded, making the total handling cost just 1.5%. On a £2,000 balance transfer that's a saving of £30.
Nationwide also put out a similar offer before the New Year, halving the fee on its Nationwide Visa Credit Card and Nationwide Select Credit Card (which both come with 20 months interest free on balance transfers) bringing the total charge to 1.55%.
But if you are looking for an even cheaper option there are other cards with much lower fees if you are willing to sacrifice on time.
The NatWest Platinum Credit Card comes with 13 months interest-free on balance transfers for a 1% fee and the Barclaycard Platinum Visa comes with a fee of 0.9% to freeze your debt for 12 months.
Halifax All in One credit card available fee free
Halifax has upped the ante on its 'best of both' All in One credit card by scrapping the fee for customers that apply in branch before the 31st of March 2013 and take out a Halifax Current Account at the same time.
The All in One credit card available in Halifax branches will give you 12 months 0% on balance transfers as well as 12 months interest-free on purchases and usually comes with a 3% handling fee.
But in order to get the card fee free you need to move at least £2,500 and also be willing to switch current account. You will be able to save at least £75 if you have a debt of this size to transfer over.
Personally I think this sounds like a bit much to ask when all you want to do is make a simple balance transfer but Halifax will give you more than a fee refund for your troubles.
At the moment if you switch to a Halifax Current Account before the 3rd of March 2013 you can pocket £100 instantly and get access to a 12-month interest free overdraft. For more read Halifax relaunches £100 switching offer with accounts offering fee-free overdrafts.
If you are looking for a cheap 'best of both' credit card the NatWest Platinum Credit Card comes with 13 months 0% balance transfers and six months interest-free on purchases for a small 1% fee. Or for a more even spread the Barclaycard Platinum 14-Month Platinum Visa comes with 14 months 0% on both balance transfers and purchases for a smaller fee than most of 2.9%.
Take your pick
As you can see there are plenty of balance transfer credit cards to choose from but only you can decide which one will benefit your circumstances the best.
If you need a long time there are lots of cards offering over 20 months at the moment. But if you are more concerned about the price there are low fee options too. Alternatively if you need to transfer but keep on spending the 'best of both' cards might be more appropriate.
For more visit our credit card comparison centre.
More on credit cards:
Barclaycard launches 4.9% three-year balance transfer credit card
Why cash and credit cards don't mix!
How to build an excellent credit history
Be the first to comment
Do you want to comment on this article? You need to be signed in for this feature