Top five financial products to start the New Year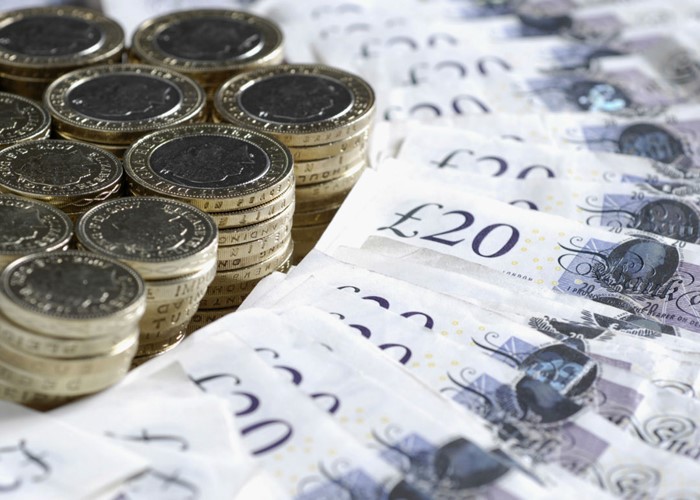 Get your finances into shape with these top products.
It's a brand new year, so why not give your finances a fresh start?
If you want to manage credit card debt, need a new home for your savings, are thinking about a loan or are tempted to switch to a more rewarding current account then take a look at our product picks which could help fulfil your financial wishes in 2013.
Personal loan: Tesco Bank Personal Loan
No one wants to start the New Year by borrowing money, but if you need a personal loan - perhaps to cover some building work or a new car - you might as well go for the best rate around from Tesco.
The supermarket giant has slashed the rate of its personal loans between £7,500 and £15,000 to just 5.2%.
This is the cheapest rate ever to be offered on loans of this size and can be taken out over 12 months or for as long as ten years.
So if you need to do some home renovations or get a new car, take advantage of this low rate while you can.
Compare the best rates on personal loans.
0% balance transfer credit card: Barclaycard 24-Month Platinum Visa
If you have piled on the pounds on your credit cards over the Christmas period, or even throughout 2012, you can begin to battle the debt bulge with a balance transfer credit card.
A 0% balance transfer credit card is a great tool to manage expensive credit card debt as it can freeze the size of balances for a number of months.
Currently the longest lasting 0% balance transfer credit card comes from Barclaycard.
The Barclaycard 24-Month Platinum Visa gives you a whopping two years to pay off the balances you transfer over before interest kicks in again.
If you have less than £2,000 to transfer the handling fee is 3.2%, but now if you have over £2,000 to move over the fee drops to just 2.1%.
Compare 0% balance transfer credit cards.
Current account: Santander 123 Current Account
I'm a big fan of the Santander 123 Current Account because it just keeps giving.
The account pays tiered levels of cashback on certain types of direct debits as well as interest on your balance. You get 1% on water, council tax and Santander mortgage repayments, 2% on gas and electricity bills and 3% on mobile, home phone, broadband and paid-for TV packages.
With the 123 account you also earn credit interest on balances. You get 1% on balances over £1,000, 2% on balances over £2,000 or 3% on balances over £3,000 and up to £20,000.
If that wasn't enough, this account also offers a free arranged overdraft for four months when you switch using the dedicated switching service.
However, to get all this you will need to pay a £2 monthly fee. So the account will cost you £24 a year but you will quickly recoup this investment if you set up the account to handle all your direct debits and use it for regular spends at supermarkets and department stores.
Instant access savings: Post Office Instant Saver
A good instant access savings account is a rare find nowadays. Rates are falling rapidly and any decent accounts that appear are short lived and usually withdrawn from sale rather quickly.
Just the other day M&S had the top easy access account paying a rate of 2.35% which was boosted by a 1% bonus. But now the Everyday Saver comes without the introductory bonus and has been reduced by 0.99% to 1.34%.
So make sure you take of advantage of one of the top rates on offer at the moment from the Post Office before it disapears. The Instant Saver pays 2.1% AER and you can make unlimited withdrawals but you will need £500 to open the account and keep above this balance in order to keep earning interest.
The rate from the Post Office is boosted by a temporary fixed bonus of 2% for 12 months so make sure you ditch and switch after a year as your pot will only be earning the underlying rate of 0.1%!
For more savings products visit our savings comparison centre and monitor the best products with our regularly updated article: The best instant access savings accounts.
0% purchase credit card: Tesco Clubcard Credit Card
If you plan to buy a few expensive items over the coming year like a new laptop or some home furnishings, you could help spread the cost with a 0% purchase credit card.
When it comes to interest-free purchase cards, I like to aim for the longest period to give me enough time to pay back the balance before interest kicks in.
At the moment the Tesco Clubcard Credit Card is offering the most competitive deal, with 16 months interest free on new purchases.
With this card you also get to earn extra Clubcard points when you spend with it which can save you money on Tesco shopping, restaurants, days out and even holidays.
Compare 0% purchase credit cards.
More on top products:
Barclaycard launches 4.9% three-year balance transfer credit card
Nationwide offers 50% balance transfer fee discount
Be the first to comment
Do you want to comment on this article? You need to be signed in for this feature