M&S to reward 'shwopping' with discounts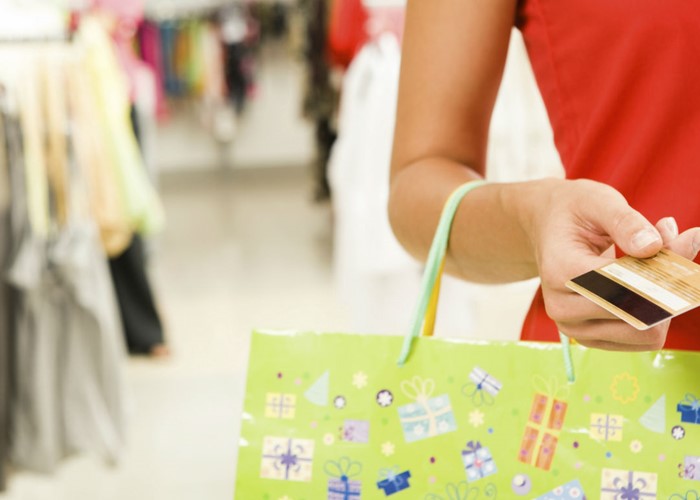 Unwanted shoes, boots and bags can be swapped in-store to receive a £5 discount on brand new Marks & Spencer items for a limited period during October.
Marks & Spencer (M&S) is reinvigorating its shwopping campaign this autumn. The store is holding a nationwide money-off shwopping event between the 11th and 17th of October.
For a limited time people can bring in old shoes, bags and boots and get a £5 voucher to spend on the same range in-store.
What is shwopping?
The shwopping campaign has been up and running since April this year. But now M&S want to promote the work it's doing in becoming more sustainable with a money-off incentive on selected products.
Shwopping normally involves bringing an old unwanted item of clothing (so not just shoes, boots or bags) into an M&S store (even if it's not from M&S) each time you want to buy something new.
The items are then sent onto partner in this initiative, Oxfam, who either resells them in-store, reuses them in the third world (bras are apparently in demand here) or recycles the materials to make new products.
Anything unsuitable for resale or reuse is shipped to Italy where the materials are stripped back to fibres, cleaned and made into new raw materials.
M&S then buys the reconstituted fabric from Oxfam and uses the material when manufacturing new lines.
Sustainable fashion
Shwopping's first success was seen just last week, when M&S unveiled the first line of coats to be made completely from recycled items donated by customers.
The limited edition wool coat is now on sale in the UK at selected stores or online and retails for £89, a price M&S says is half of what it would normally cost if it were made from virgin wool.
The pioneering garment is set to serve as a beacon for sustainable fashion. But luckily this is not just a flash-in-the-pan PR stunt.
Shwopping is now a permanent feature of the Marks & Spencer brand; you just deposit your old item in a shwop drop box near a till. You can find one in every store apart from at Simply Food sites.
Big plans for a real problem
The shwopping initiative comes under the M&S Plan A umbrella which is an ethical programme that aims to make Marks & Spencer the world's most sustainable major retailer by 2015.
So far one million items have been donated via the shwopping campaign but M&S insists there is more work to be done.
That's because one billion tonnes of textiles end up in a landfill every year.
Shwopping, it is hoped, will divert some of this waste in order to help the environment and keep fashion sustainable.
The ultimate goal of this project is to collect 350 million items a year, so that M&S can recycle as many clothes as it sells.
But it is also hoped shoppers will adopt a new mantra of 'buy one, give one' to form a new mentality that could potentially change the way we shop for clothes.
Other ways you can keep fashion sustainable
If you like the sound of what M&S is trying to achieve there are others ways you can help.
Throw a swap party - if you don't fancy going to M&S to hand over your second-hand items, why not hold a swap party instead? These have been popular for a few years now. All you need to do is send out an invite letting everyone know to bring a few items they wouldn't mind swapping. At a recent one I went to I was able to get a nice Uniqlo wool jumper and a scarf. In return I got rid of a few bags I had fallen out of love with! Be careful though you will need to devise a system that is fair as more than one person may be after the same item.
Sell on eBay - perhaps one of the most tried and tested methods. If you want a new wardrobe for autumn/winter, overhaul all your old things to see what you can get rid of before you buy something new. I did this last year and ended up making £500 by selling 28 items I had no need for. I think the Post Office queue I created when posting them all was less impressed with my achievement! If you want to find out where else you can make money from your old things read: Sell for less: the alternatives to eBay.
Take part in a jumble or car boot sale - as the winter weather approaches, the car boot is most likely going to be replaced by indoor jumble sales. But there could still be a few crisp autumn days left for you to recycle your old bits and pieces for cash. Take a look at our guide here: How to be successful at a car boot sale.
Donate elsewhere - if you aren't bothered about making any gain out of your old textiles then there are plenty of clothes banks and charity shops dotted around that can take them off your hands. Oxfam has a strong presence on the high street but other stores and banks exist locally too.
Revive your old clothes - if you want to be ultra-sustainable you could try to revive some of your old clothes. Get creative with some scissor or a needle and thread. Mending or customising can transform something you thought you hated into something to love again. See this article for more:Five ways to save with make do and mend.
More on M&S:
M&S Bank offers regular saver account paying 6%
M&S to open 28 bank branches by end of 2012
M&S unveils Premium Current Account
Be the first to comment
Do you want to comment on this article? You need to be signed in for this feature